Description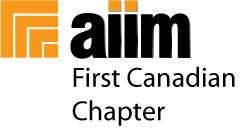 Assess your risk at this month's AIIM breakfast seminar.
Output to print is often a key element of ECM for certain business processes. With print security threats on the rise, protecting sensitive information has never been more critical. Join us for an interactive session designed to assess your current level of risk and create a plan to eliminate security gaps across the enterprise.
In this session, you will discover how to:
Develop a strategy to address print environment vulnerabilities on devices, networks, and documents

Identify and close security gaps to stay ahead of external and internal threats

Assess risk in your output environment with an exclusive 15-point security checklist
Our speaker: Larry Early, Financial Services Industry Director
As director of Lexmark's financial services vertical, Larry Early is responsible for expanding Lexmark's financial services industry expertise and presence worldwide, enabling the company to provide solutions and services that offer the most value to our customers.
Prior to assuming this role in January 2017, Early led our government vertical and managed Lexmark's Blue Ocean Strategy organization, leading solution innovation initiatives for Lexmark utilizing the Blue Ocean Strategy methodology.
Early joined Lexmark in 1996 and has held several roles including director of content management practices, and consultant in the retail and healthcare industries.
Prior to joining Lexmark, Early was a global program manager at NCR Corporation and AT&T.
He holds a bachelor's degree in math and computer programming from Morehead State University and a master's degree in business administration from Wright State University.
Program Information:
Registration and networking: 8:30 – 9:00 a.m.
Seminar: 9:00 - 10:30 a.m.
Networking: 10:30 - 11:00 a.m.
Not yet an AIIM member? Sign up to become a member and please don't forget to reference "FIRSTCANADIAN" during sign up.
Be sure to follow us and keep in touch!
Date and Time
Location
Royal Bank Building - Lexmark Office
200 Bay Street
Suite 1401
Toronto, ON M5H 2R1
Canada