About this Event
Unsung Heroes First Annual Gala
Cascadia Commandery of the Order of St George is holding a first annual fund raising and newsworthy Vancouver event celebrating the unsung heroes of British Columbia. The first event, scheduled for 22 February 2020 at HMCS Discovery, will celebrate Commander Angus Hetherington Rankin, for whom the NLCC Rankin is named. The event will be hosted by Cascadia Command, HMCS Discovery, and the Navy League Cadet Corps (NLCC). Proceeds will go primarily to the Homes For Heroes Foundation with some funds going to the Cadets program.
Our guest speaker this year is Rear-Admiral J. Robert "Bob" Auchterlonie OMM CD Commander of Canada's Maritime Forces Pacific.
Every year we will invite you to help us celebrate a different unsung hero, current or from the rich and colourful history of British Columbia. The emphasis will be on those who have served in the Canadian Armed Forces, Regular, Reserve or Cadet Instructor Cadre, Rangers, RCMP, Municipal Police, Firefighters, and First Responders but any notable unsung hero from our local and regional history will certainly bear consideration.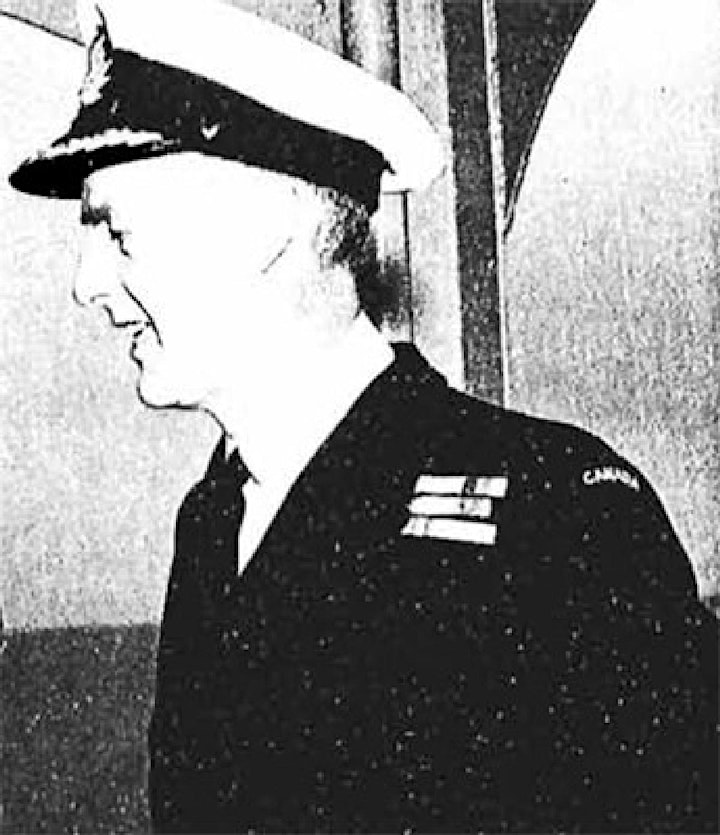 Commander Angus Hetherington Rankin, Born 10 December 1914, Angus Rankin joined the Royal Canadian Navy Voluntary Reserve as an Acting Sub-Lieutenant in 1936. He was mobilised for World War II service in August 1939. During the war he commanded the armed yachts Husky and Ambler, the minesweepers, Port Hope, Chignecto and Kapuskasing, and the corvette, HMCS Sackville.
In 1945 he transferred to the Royal Canadian Navy and led a distinguished career ashore and at sea, including command of the minesweeper Portage, and his final posting in command of the Fleet Maintenance Ship HMCS Cape Scott.
Where Your Donations Go
https://homesforheroesfoundation.ca/
Homes for Heroes mission is to provide a caring, innovative and comprehensive solution to homelessness among our veterans. They do so by:
Building affordable housing villages for veterans in major cities across Canada where they will be able to successfully transition back into civilian life
Providing the resources, services and training they will need to achieve the goal of living independently in the long term
Housing
Homes for Heroes villages for veterans consist of 15 to 25 individual "tiny homes" arranged in a park-like setting;
Each home is less than 300 square feet in size, but fully equipped with all the features of a larger home
Each village also incorporates a central resource centre, counseling office, community garden and other amenities.
Buffet Choices
Salads
Tossed Green Salad, Caesar Salad, Country Potato salad,
Pasta & Shrimp, Marinated Mushroom, Greek salad
Entrees
Prime Rib Au Jus, Chicken Cordon Bleu,
Jumbo Shrimp Brochettes, Vegan Entrée
Vegetables
Stuffed Baked Potatoes, Rice Pilaf,
Roast Root Vegetable
Dinner Buns & Butter
Tasty Bits
Premium Cold Cut Tray, Premium Cheese Tray,
Vegetable Tray with Dip, Pickles, Relish Tray, Filled Eggs
Desserts
Fifteen Assorted Desserts
Fresh Fruit Platter
Coffee and Tea will be available after the dinner