Unveiling the Universe: Neutrinos Get Under Your Skin with Boris Kayser

Thursday, 23 June 2016 from 5:45 PM to 8:30 PM (PDT)
Event Details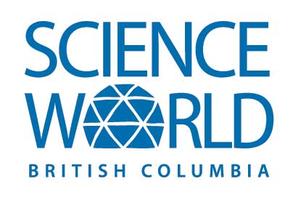 Join us to learn about the exotic nature of neutrinos, the role they play in the universe, and why two scientists earned the 2015 Nobel Prize in Physics for an experiment carried out in a nickel mine in Sudbury.
Prior to the lecture, young scientists attending the  Tri-Institute Summer School on Elementary Particles will be displaying their research in a poster session. 
Come early for the opportunity to discuss with these top young researchers their work on neutrino physics, dark matter, the Higgs Boson, and beyond in a relaxed informal environment. Light snacks and refreshments will be served.
---
 
Neutrinos are everywhere. Even inside us. They are among the most abundant of the tiny particles that make up our universe. They are very hard to detect or study, but in the last few decades, a lot has been learned about them. In this lecture, we will introduce the neutrinos, and describe their exotic behaviour. We will explain some of what we have learned about them so far, highlighting the vital role of a Nobel Prize-winning experiment carried out in a nickel mine in Sudbury, Canada. Then we will discuss what we would like to learn about the neutrinos, and about the part they play in the universe, through future experiments. Some of these experiments will bear on the origin of mass, and on whether neutrinos can explain why the universe contains something instead of nothing. 

About Boris Kayser
Boris Kayser is a physics theorist who has been particularly interested in the physics of neutrinos and the asymmetry between matter and antimatter. An author of over 150 scientific papers, and a book on neutrino physics, he is a frequent, enthusiastic speaker on physics, and has appeared in an award- winning NOVA TV program on neutrinos.
Kayser earned an A.B. in physics from Princeton University, and a Ph.D. in physics from CalTech. For nearly three decades, he served as Program Director for Theoretical Physics at the U. S. National Science Foundation. In 2001, he moved to Fermilab, the principal U. S. laboratory for the study of the constituents of matter, to spend full time on his first love – physics research. 


Doors Open at 5:45PM 
Poster Presentation at 6:00PM
Lecture begins at 7:15pm


This event is organized by Science World and TRIUMF.
For questions, comments, or just to say hi, tweet us at #DiscoverTHIS
---
 FAQs
Do I need to bring a paper ticket?
No, once you've registered through Eventbrite your name is on the list, so you will just need a piece of ID with your name. To speed things up, bring your e-ticket on your phone or a printed copy of your ticket.
What if I registered but can no longer go?
We're sorry you cannot make it! Please de-register your tickets before the event. We always sell out quickly so this gives others a chance to reserve your tickets and allows us to better anticipate the amount of guests expected.

Will I get a seat if I just show up without registering?
We cannot promise a seat for walk-ins. However, at our previous events, all walk-ins attended the lecture in the Science theatre. If you are in the area, feel free to stop by!

Why is it first come, first serve? Why can't we reserve seating?
Science World does not have numbered seating therefore the first to show up will have priority seating in the Science Theatre.
Note: There are no undesirable seats in the Science Theatre, it is designed to ensure everyone has an excellent view.
When & Where

Science World at TELUS World of Science
1455 Quebec St
Vancouver, BC V6A 3Z7
Canada

Thursday, 23 June 2016 from 5:45 PM to 8:30 PM (PDT)
Add to my calendar