Unwrapping Christmas: A Happy Holiday Walking Tour (2014)

Weekly Event - Every Wednesday Thursday Friday & Saturday: 7:30 PM to 9:00 PM (EST)
Event Details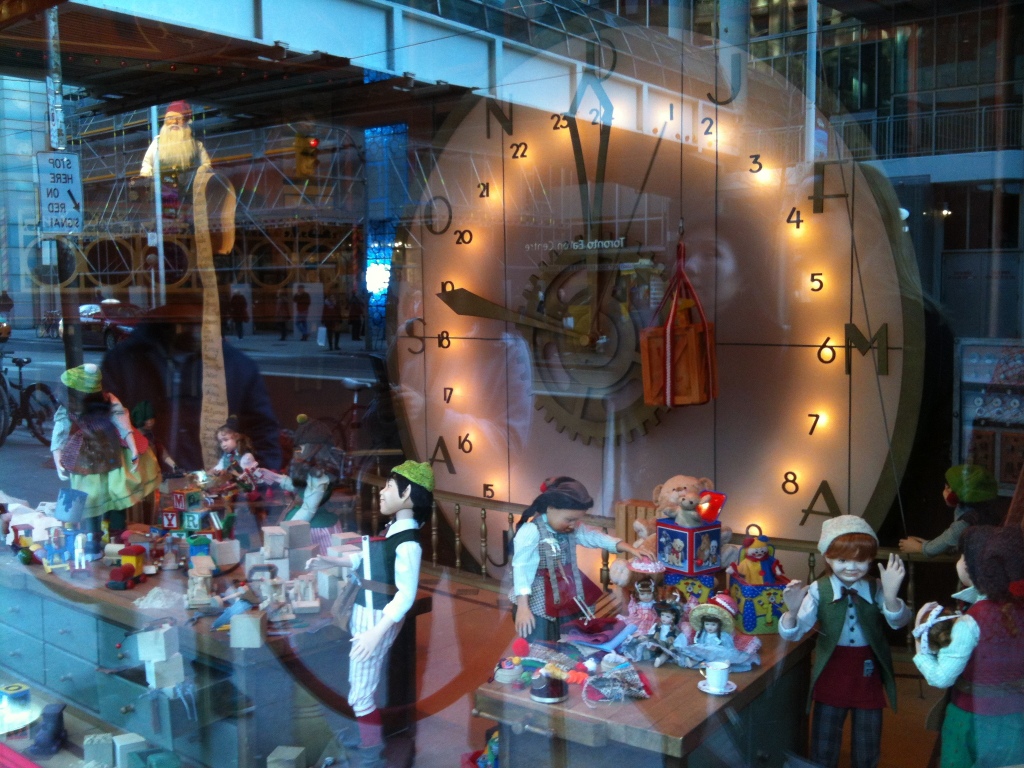 ABOUT THE TOUR
Join Tour Guys for an entertaining and informative evening walk through the downtown core of Toronto as we explore not only the amazing sights and sounds of the holiday season, but delve into the origins and the history of the Christmas traditions celebrated in this city. For those who have grown up with Christmas, this tour will explain what many have taken for granted as "just the things people do at Christmas". For those who are new to Canada, or who are unfamiliar with Christmas traditions, this tour will give you greater insight into this important holiday as it is celebrated today, and how it has been celebrated in the past.
Some of the questions we'll answer:
Where did the tradition of erecting a decorated tree inside one's home come from?

Why do people build or buy little model scenes depicting the Nativity?

Who has the best holiday storefront window display downtown?

Who invented candy canes?

What is the connection between the "Santa Claus Parade" and Roman warfare?

Why is Santa's suit red? (hint: It has nothing to do with Roman warfare)
FACTS, NOT FAITH
Please note that this tour deals with history, folklore and religion but we are NOT affiliated with any church or religious organization. This tour does not address issues of faith - only facts - and is appropriate for people of any and all beliefs, or lack thereof. This tour was designed for a mature audience and is definitely not appropriate for children who believe that Santa magically brings them toys on Christmas Eve. If your child believes in Santa Claus, you should not bring them along since we talk openly about how Santa came to be and we make no effort to dance around the subject! We LOVE Santa, but this tour isn't for kids.
THE SPIRIT OF GIVING
$2 from every ticket sale through Eventbrite will be donated to the Daily Bread Food Bank, helping to feed hungry people over the holidays and into the new year. Each year more and more people rely on local food banks to help stave off hunger, and too many of them are children. Please consider donating more here... http://www.dailybread.ca/donate/
TOUR START LOCATION
The tour will begin at 7:30 PM inside Toronto City Hall by the info desk just inside the front doors. Please arrive a few minutes early to check in with your tour guide. There is parking below the building that can be accessed off any of the surrounding streets and the closest subway stations are Queen Station and Osgoode Station. 
TOUR DURATION AND DISTANCE
The tour is between 90 minutes and 2-hours in duration, and is conducted partly indoors and partly outside. Please dress to be comfortable walking outside at night.
The actual amount of walking on this tour is less than 2km, and is contained within an area of a few city blocks. Though the route is not a "loop", where the tour finishes will be a short walk back to the tour starting point.
BOOKING POLICIES
We have a 24hr rescheduling and cancellation policy. No refunds will be given or tours rescheduled if we receive less than 24hrs notice. Our tours run rain or show or shine.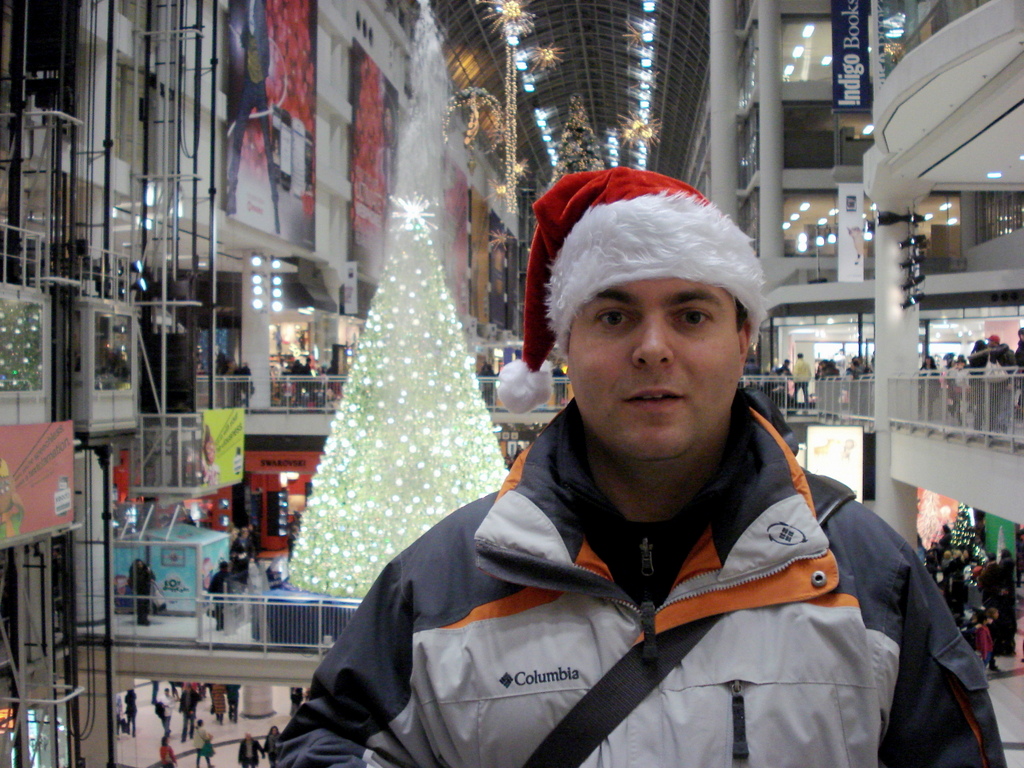 ABOUT THE GUIDE
Jason Kucherawy is the developer and lead guide on this tour and studied cultural anthropology at York University (BA 1999). He grew up in a non-religious family who cherished Christmas above all other holidays. The food, the gifts, the decorations, and all of the trappings of the holiday season were an important part of Jason's childhood, but as an adult he became interested in the origins of our traditions and wanted to know why we do what we do. What he learned while researching the subject over the past few years is surprising, exciting, and fun to talk about. Join Jason and his team of guides to learn more about Christmas and to see the holiday season as a cultural anthropologist might! 
Have questions about Unwrapping Christmas: A Happy Holiday Walking Tour (2014)?
Contact Tour Guys
Where

Toronto City Hall (inside the front entrance)

Toronto, ON M5H 2N2
Canada

Weekly Event - Every Wednesday Thursday Friday & Saturday: 7:30 PM to 9:00 PM (EST)
Add to my calendar
Organizer
Tour Guys offers walking tours and guide services in Toronto and Vancouver. Visit our website for more tours and events! www.tourguys.ca