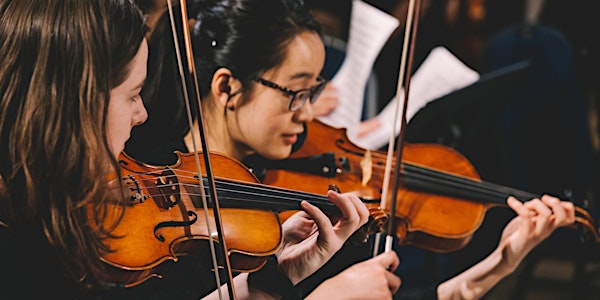 uOttawa Strings: Solace and Serenade — uO Homecoming 2021
Enjoy a free concert by the University of Ottawa Orchestra string ensembles!
About this event
Under the baton of our dynamic new Professor of Orchestral Studies, Dinuk Wijeratne, the Strings of the uOttawa Orchestra will join together in small groups on stage in Tabaret Hall to offer up a beautiful program of uplifting music. From present-day works by female composers, Canada's own Jocelyn Morlock and American Jessie Montgomery, to gems from the past by Elgar, Grieg and Mozart, this concert will be livestreamed on YouTube.
PROGRAM
Jessie Montgomery: Starburst
Jocelyn Morlock: Solace
Mozart: Divertimento in B flat K137
Elgar: Serenade for Strings
Grieg: Holberg Suite
Date: Sunday, October 3, 2021, from 2 p.m. to 3:15 p.m.
Price: Free!
How to participate: Here is the link to watch the concert: https://youtu.be/4BpWbhfk-Fc
Celebrate Homecoming 2021 with us!
Don't forget to follow us on social media. Share your photos with the hashtag #uOHomecoming if you attend the concert!
If you have questions, comments, or a need for accommodation please contact us as soon as possible at alumni@uottawa.ca
Photographs, videos, and audio recordings of this event may be produced and may include your recognizable image. By participating in the event, you thereby consent to being photographed, video-taped and audio-taped. You thereby authorize the University to use any of these recordings for its activities and events, as well as for its print and electronic promotional material, including on the Internet via the University website or other social media websites. If you have any questions, please contact: alumni@uOttawa.ca.