Upmanship: Enhancing The Science of CSR Toronto

Monday, 1 June 2015 at 8:00 AM

-

Tuesday, 2 June 2015 at 5:00 PM (EDT)
Event Details

How and Now success in CSR depends on "upping" performance. It requires understanding the value and values in asking the right questions as well as applying knowledge-based answers. Evidence exists that responsibility can be designed and delivered. We're offering five days worth of unique exposure to tools and strategies that can best create value, realize returns, and enhance rewards by design. These presentations, panels and workshops allow corporations to "up" their reputation and demonstrate that they are leading in corporate responsibility. The proceedings will provide answers about how best to face external demands such as "giving back", transparency, probity, and accountability.
Participate in formulating and assessing strategies that can meet calls for responsibility coming from staff, investors, clients, host communities, supply chain partners, and regulators. Hear first-hand about evidence-based techniques that will best empower staff to take pride in their jobs, contribute to social goals, and enhance a company's reputation. Ask questions about what tools – how and now-- will allow management to create value, reduce risk, enhance profitability, and demonstrate leadership.
This four day course explores dozens of vital Now and How answers to these questions.
Participates will debate, share insight into, and discuss relevant knowledge about three major challenges:
1. Measuring What Matters
2. Enhancing Multi-Stakeholder Engagement
3. Embedding Upmanship By Design
This results-based conference is designed by and for experienced practitioners. Most of the "faculty" are selected by invitation
Objective:
More than thirty highly regarded ethics officers, educators, and integrity specialists in Canada are speakers, case study presenters, workshop leaders, or panellists at this intensive and interactive program. At this time of writing, The confirmed list includes

Who This Course Is For:
This multi--day CSR-specific conference program is targeted to practitioners, largely from the corporate community.
The speeches, workshops, panels and days end facilitation sessions are not CSR level 101.
The participants will include 30 community engagement/program specialists, 30 sustainability professionals, 20 integrity/compliance specialists, and 20 reporting professionals.
The course should appeal to heads of community relations, sustainability, engagement, public affairs, accountability reporting, compliance, supply chain management, responsible procurement, partnerships, and media relations.
Benefits in Your Participation
1. Exposure to leading actors in community relations, sustainability, reporting and integrity.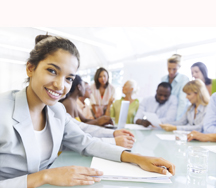 2. High amounts of opportunity to networking as attendees participate in pre-selected "practitioner subject matter tracks".
3. Registration includes two days of participation, the right to access all presentations and recordings in Toronto (June 1-2) and Calgary (June 4-5), and the right to purchase discounted tickets for co-workers.
Special Requirements:  
Please don't make prior alternative plans for lunch on either day of the course. The group as a whole will be adjourning to an on-site dining room for shared lunches.
---
This course is offered in two different locations, on different dates:
8:00AM EST; June 1-2, 2015, Toronto 
8:00AM EST; June 4-5, 2015, Calgary 

---
Pricing: $1499 per registrant; $1299 per person if three or more persons are registered from one organization. Registration fee includes pre-course reading material, Course Binder, access to PowerPoint slides and/or transcript afterwards, as well as a sumptuous buffet lunch and two health breaks—one AM, the other PM on each of the two days. 
---
Have questions about Upmanship: Enhancing The Science of CSR Toronto?
Contact EthicScan
When & Where

Meridian Banquet and Conference Centre
2301 keele St.
Toronto, Ontario M6M 3Z9
Canada

Monday, 1 June 2015 at 8:00 AM

-

Tuesday, 2 June 2015 at 5:00 PM (EDT)
Add to my calendar