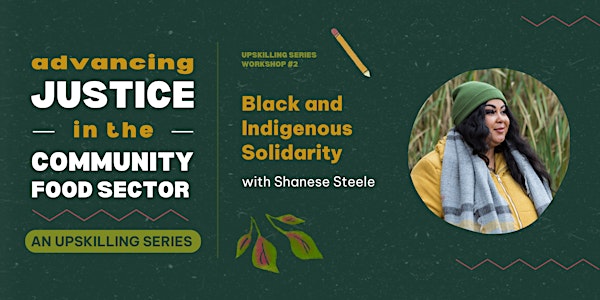 Upskilling Series: Black and Indigenous Solidarity with Shanese Steele
Workshop two of four in our Advancing Justice in the Community Food Sector upskilling series
About this event
For folks working in community-based programs and organizations that revolve around food, it's crucial to have the latest tools, knowledge and skills to conduct their work and build pathways for professional career advancement.
Through our upskilling workshop series Advancing Justice in the Community Food Sector, folks who are working in the community food sector will learn and engage with subject matter around: media skills, combatting anti-racism in the workplace, Black and Indigenous solidarity and addressing fat and weight stigma in community food work.
Priority ticketing
As part of our ongoing commitment to equity and justice, we are prioritizing access to these workshops for Black and Indigenous people and people of colour (BIPOC).
Priority tickets for these workshops will be made available for BIPOC individuals and BIPOC-led organizations and grassroots community groups who do not have access to large operating budgets to cover the costs of staff training. A limited number of General Admission tickets will also be available, and we will open up a waitlist as needed.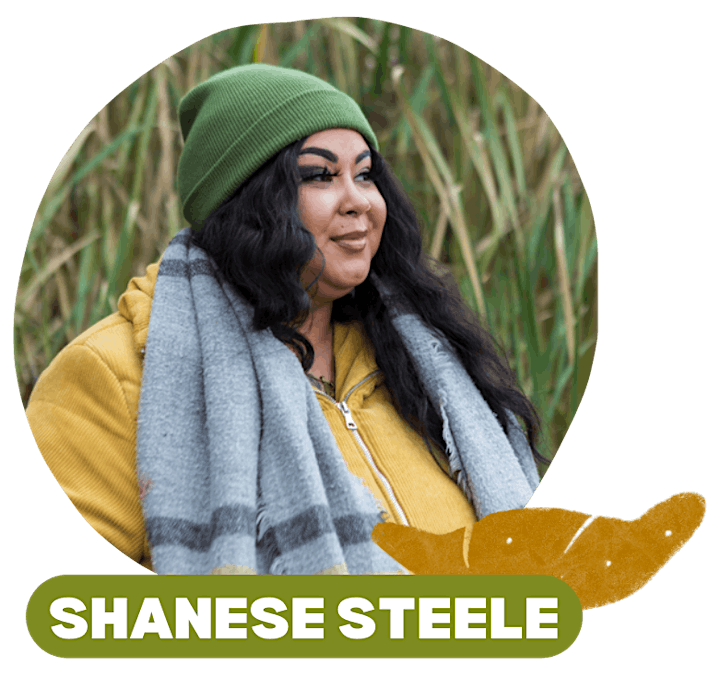 Black and Indigenous Solidarity with Shanese Steele
This session is an hour-long in-depth presentation on the ways in which Black and Indigenous people have historically been in relationship with each other within the Canadian context. The workshop will cover how Black & Indigenous people continue to build relationships on trust resiliency and resistance in a colonial world.
About Shanese
Shanese's work is about building bridges between Black and Indigenous peoples living on Turtle Island and Globally. Being both Métis Anishinaabe Kwe and a Black person of Trinidadian and Grenadian descent she understands the complexities of the diasporic experiences of visitors to these lands in relationship to the original inhabitants. Her work includes both traditional knowledge from her Métis Anishinaabe ancestors and community as well as that of her Black ancestry. All of her work comes from a decolonial, Queer, feminist and pro-Black framework.
Note: After registering for the event, you will be sent an email closer to the date of the event with all the Zoom details.