Urban Inuit Connections to Homeland and Culture
Urban Inuit Connections to Homeland and Culture
By University of Victoria Legacy Art Galleries
When and where
Date and time
Starts on Thu, Nov 18, 2021 3:00 PM PST
About this event
Join Ottawa-based artist Barry Pottle and cultural worker Heidi Langille alongside Victoria-based Stephanie Papik as they discuss their creative practices, connections to homeland, and what it means to be Urban Inuit.
Both Barry and Heidi see themselves as cultural ambassadors and contribute to a thriving Inuit community in Ottawa. Stephanie is the Director for Strategic Integration of Indigenous Knowledge, Cultural Safety and Humility with BC Emergency Management.
This event will have auto captioning. Questions about accessibility can be directed to legacy@uvic.ca.
Image: Barry Pottle, Igalâk, 2020, digital photograph, © Barry Pottle.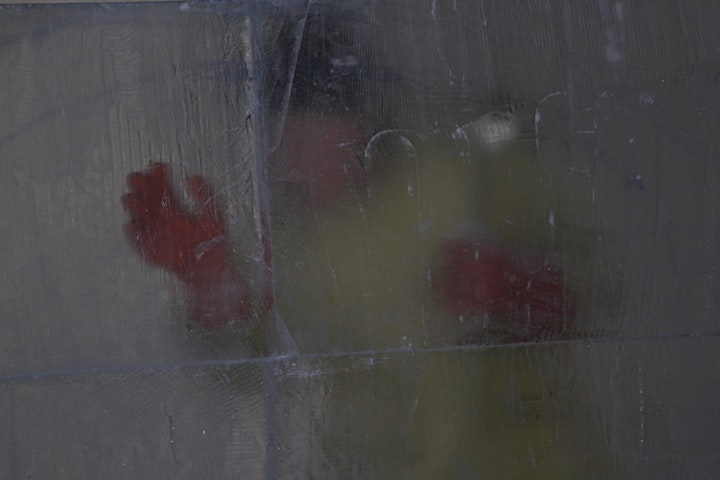 Barry Pottle
Barry Pottle is an Inuk artist originally from Nunatsiavut in Labrador (Rigolet), now living in Ottawa, Ontario. He has worked with the Indigenous arts community for many years particularly in the city of Ottawa. Barry has always been interested in photography as a medium of artistic expression and as a way of exploring the world around him. Living in Ottawa, which has the largest urban population of Inuit outside the North, Barry has been able to stay connected to the greater Inuit community. Through the camera lense, Barry showcases the uniqueness of this community. Whether it is at a cultural gathering, family outings or the solitude of nature that photography allows, he captures the essence of Inuit life in Ottawa.
Heidi Langille
Heidi Langille is an Urban Inuk with family roots in Nunatsiavut (Northern Labrador). She is one of the founders of the Ottawa Inuit Children's Centre, now called Inuuqatigiit, which empowers Inuit families in Ottawa with many programs and services. Heidi was nominated as one of the National Aboriginal Role Models in 2010-2011 which enabled her to motivate and inspire Aboriginal youth across Canada. One of the many things that Heidi enjoys is providing interactive presentations to all walks of life about the Inuit Culture, including throatsinging, history, current events, drumming and Inuit Games. She spends much of her time volunteering on various boards including the Ottawa Police Services – Community Equity Council and the Ontario Aboriginal Housing Support Services Proposal Review Committee. Along with her husband, Heidi is a Foster Parent to Inuit children and is currently raising four children. She is motivated by changing the way of doing things to ensure better outcomes for all.
Stephanie Papik
Director for Strategic Integration of Indigenous Knowledge, Cultural Safety and Humility at Province of British Columbia
Stephanie Papik is a public servant, social entrepreneur, artist, and parent of Inuit and European ancestry. She was born in Akaitcho Territory, Northwest Territories, and grew up in Lekwungen Territory. At the age of 24, Stephanie moved to Yellowknife, NWT, to learn more about her culture and strengthen family relations. She returned to Vancouver Island and for 15 years, working in provincial government, including six years as Lead for the Indigenous Youth Internship Program, which won the Public Sector BC Workplace Inclusion Award for Diverse and Inclusive Culture Champion. In 2017, Stephanie was appointed to the Priorities and Accountability Office in the Office of the Premier of BC. She then moved on to and has been with Emergency Management BC since 2018 as the Director for Strategic Integration of Indigenous Knowledge, Cultural Safety and Humility.