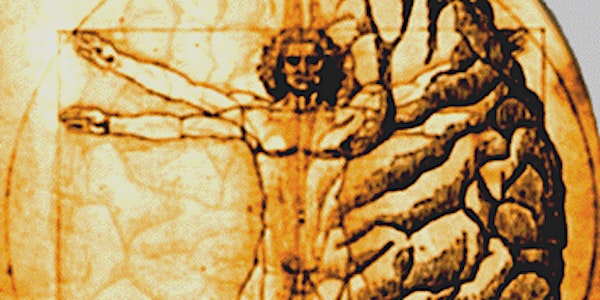 Urban Meditation Retreat: Embodiment
When and where
Location
Misfit Studio 761 Queen St W M6J 1E7 Toronto, ON M6R 2B2 Canada
Refund Policy
Refunds up to 1 day before event
Description
Bodies! We've all got one. Or we're in one. Or we are one? Come explore your relationship to your body and the age old question: what's up with bodies? And how does our conscious experience tie in with the experience of having a body?
The Consciousness Explorers Club presents a half-day mindfulness and meditation retreat themed around embodiment, which is another way to say we'll be dropping down into our bodies and exploring our somatic experiences. Treat yourself to four hours of quiet in the heart of the city, alternating between gentle guidance, silent sitting and moving meditations.
Cushions provided.
Schedule:
1 - 1:20 – Into and settle in
1:20-2:05 – Posture and alignment meditation
2:05 – 2:20 – Walking meditation
2:20-3 – Mindfulness and the body meditation
3-3:10 – Silent break
3:10 – 3:30 – Qi gong (gentle movement meditation)
3:30-4 – Silent sit
4-4:15 - Walking meditation or qi gong (self-guided)
4:15-4:45 – Silent sit (self-guided)
4:45-5 – Wrap up
5 - Optional dinner
Why a body focus?
We can loosen the fixations of our thinking mind by getting into our feeling body. Many practitioners report a different kind of knowing and relating when they shift attention from thinking to sensing and feeling. Something subtle and resonant and wise can open up in us. Something tricky for thinking itself to describe! There are a number of ways this wisdom mayexpress itself and ultimately be integrated into our experience. We'll explore a couple pathways, and techniques to support what may emerge.
"We find in the body an objective witness to our life that has no investment whatsoever in our skewed ego-versions of things. In addition, our Soma not only knows the truth of how it is with us, others, and the world, but it appreciates and, in a strange way, delights in everything. Even more, it wants to communicate this to us and provide mentoring. Our Soma is literally an infinite ocean of practical wisdom."
― Reginald A. Ray, The Awakening Body: Somatic Meditation for Discovering Our Deepest Life
Then what?
Sitting sure can work up an appetite. Those who like are invited to join us for a social dinner afterwards.
Cost:
Ticket prices are tiered for this event. Each ticket type gives access to the same event and programming.
Some scholarships and free seats are available to those for who price is a barrier - please contact us to inquire about these spots - info@consciousnessexplorersclub.com
The CEC is not a nonprofit. To keep the CEC running smoothly and to expand our offerings and reach more people, we need your support. We ask that you pay according to your means.
Teachers:
Guidance will be provided by Jude Star and Caitlin Colson