Description
Join us as we explore how Vancouver's urban environment is shaped - come with us on one of our new guided Urbanarium City Tours!
We are living in one of the world's most fascinating urban environments as can be attested to by the many professionals and academics that come to study our special city recipe. During the tours our volunteer tour guides will show you the roots, the influences, the successes, and the failures that make up the complexity of what we see here today. Our tours are educational and social, with the ultimate intention of having our residents and visitors feel more engaged with Vancouver and more informed about the role we all play in the city.
Waterfront Boat Tour
Take it easy and let us take you away to explore Vancouver's feats of urban planning and design by water. Our most relaxing and most comprehensive tour covers many topics: from Vancouver's inception to how rising water levels will affect our beloved beaches. The tour is just over 1 hour long.
The tour will start at the Olympic Village ferry dock. It is located along the seawall, north of (behind) Creekside Community Centre and Tap & Barrel Restaurant.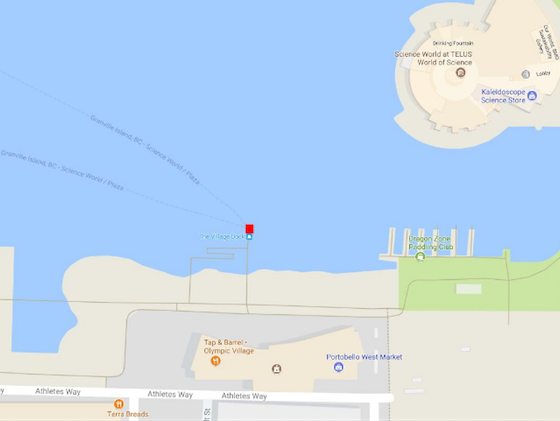 Details:
Waiver: Please note that by signing up for this tour you confirm that you have read and agree to the statements in this document: https://drive.google.com/open?id=0B3NMzIabTo6MVTFYb0duMnAyMU0
Weather: The tours run rain or shine, however, if the weather conditions will preclude the ability to reasonably give a tour, we reserve the right to cancel.

Critical capacity: The tour will proceed when enough registrants have signed up. If we do not reach critical capacity, we will refund your admission one week in advance. We appreciate your understanding.