Description
Registration is open for UR Beginning 2018!! You only need to select the quantity of ticket for yourself as the student. Any guests that will be attending with you can be indicated on the registration form - they do not need their own ticket!

You can register for a morning OR afternoon session session which will include a welcome & pre-advising session, academic advising, and course registration.
Morning: 9:00 am to 12:00 pm

Afternoon: 12:30 pm to 3:30 pm
There will also be additional programming you can take part in during the day, including:
Student Success Workshops
Tours of campus and on-campus Housing options
Get your student ID and visit the bookstore for exclusive sales
Note: Students enrolled through a Federated College can contact their College directly to book advising!!
Traveling to this event? Try staying on campus!

We are
excited to offer a complimentary night's stay in one of our beautiful
on-campus options! You can spend a FREE night in our Luther Residence or
Kisik Towers private dorms.
See more Spend-a-Night details here!
Bring
Mom, Dad, or a friend; we've got a room for each of you! Each student can have up to 2 guests.
Click the Register Button for both event and Spend-a-Night registration!
You can also stay at the Fairfield Inn & Suits Regina with our University of Regina corporate rate!
Click here
for hotel booking.
Not able to attend on May 4? Additional options and alternative dates will be available. Watch for updates on our URB 2.0 events that are hosted throughout the spring!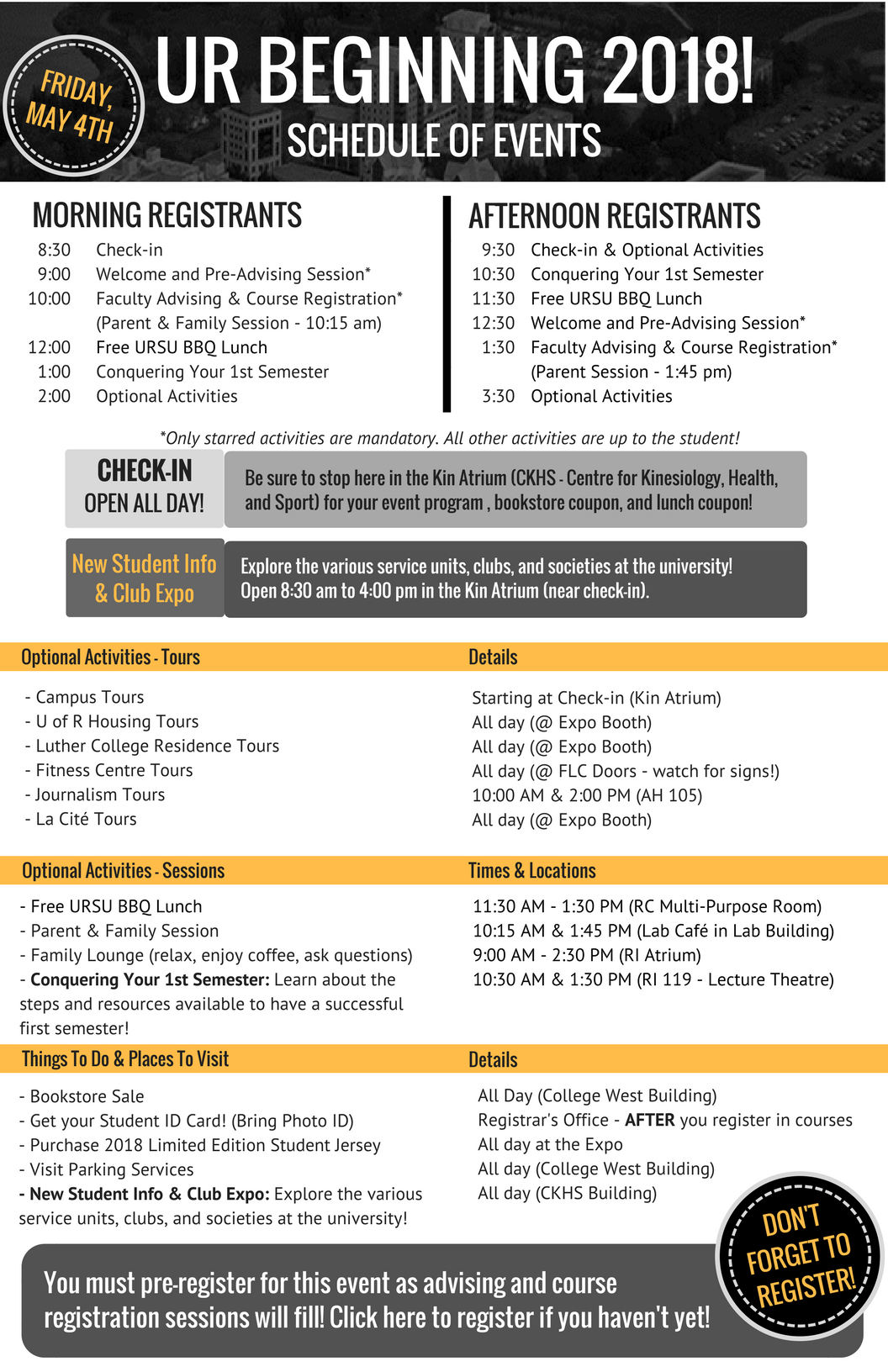 ---