US-China Relations: Quarreling Couple That Still Needs to Dance Together
Webinar hosted by SFU's Jack Austin Centre for Asia Pacific Business Studies in partnership with the Chinese Globalization Association (CGA)
About this event
The Quarreling Couple That Still Needs to Dance Together: Trade Tussles and Technological Rivalry to Potential Cooperation
The Chinese Globalization Association and SFU's Jack Austin Center for Asia Pacific Business Studies are pleased to present a keynote speech by a distinguished Professor of Management and Global Business, Farok J. Contractor.
In this keynote speech, Farok J. Contractor will explore the potential for economic collaboration between China and the United States.
The talk will examine the future of the US-China relationship and policy dilemmas between these two global powers.
The webinar will also feature Eric Werker, William Saywell Professor at the Beedie School of Business at Simon Fraser University, as the discussant.
The webinar will be co-moderated by Jing Li, the Co-Director of the Jack Austin Centre for Asia Pacific Business Studies of SFU's Beedie School of Business and by John R. McIntyr, founding Director of the Georgia Tech Center for International Business Education and Research(CIBER).
Event time by your location
10:00 - 11:00 PDT (Vancouver, Los Angeles)
13:00 -14:00 EDT (Toronto, New York)
17:00 - 18:00 UCT
18:00 - 19:00 BST (London)
19:00 - 20:00 CEST (Berlin, Paris)
01:00 - 02:00 CST (Beijing, Shanghai) - Wednesday, October 14, 2020
Speaker:
Farok J. Contractor (Rutgers Business School)
Discussant:
Eric Werker (Beedie School of Business; Simon Fraser University)
Co-Moderators:
Jing Li (Beedie School of Business; Simon Fraser University)
John R. McIntyre (Scheller College of Business, Georgia Tech, Atlanta, USA)
Presentation Abstract:
Despite enormous economic complementarities and synergies between the US and China, the current relationship is akin to a quarrelling couple that still needs each other because of the 639 billion in bilateral trade in goods and services, and the "Direct Investment Position" of the two countries combined exceeding $ 130 billion, in 2019.Putting aside nationalism and ambitions – whether political or corporate – there is no structural or fundamental reason why the two economies should not cooperate on a broad range of issues and sectors, ranging from healthcare to green energy to vehicles, for mutual benefit.However, because of psychosomatic anti-globalization reactions in the US after 2016, and in China an exaggerated sense of nationalism and nursing 178-year-old grievances that bear little relevance to the present day, the two largest economies are now in an artificial state of tension.
This presentation will focus on the potential future relationship and policy dilemmas. Here are just two examples: China's portraying itself as the new champion of globalization which then also requires its grudging acceptance of universally accepted rules. For the US, one policy dilemma is how to maintain an open-innovation environment while dealing with the real and imagined ghosts of intellectual asset theft. But there remain the vast majority of areas, sectors and subjects on which the two biggest economies can cooperate, for mutual benefit.
Keynote Speaker Bio:
Farok J. Contractor (Ph.D.) is Distinguished Professor of Management and Global Business at Rutgers Business School, a Fellow of the Academy of International Business (AIB), and author of ten books and over 150 scholarly articles.
He is the President-Elect of AIB and will serve a three-year term on the Board, assuming the presidency in 2021. He has taught courses and seminars in China over 20 times. He holds a Ph.D. (Managerial Science and Applied Economics) and an M.B.A. from the Wharton School, as well as two engineering degrees M.S. (Michigan), and B.S. (Bombay).
Farok Contractor's research focuses on key issues in International Business, such as corporate alliances, outsourcing and offshoring, valuation of intangible assets, the technology transfer process, licensing, and foreign direct investment. His papers and books have been cited more than 12,000 times, and is among the top-ranked contributors of scholarly papers in the field. Farok has chaired or been on the supervisory committees of 19 doctoral dissertations.
He has taught at the Wharton School, Copenhagen Business School, Fletcher School of Law and Diplomacy, Tufts University, Nanyang Technological University, Indian Institutes of Management (IIM – Ahmedabad and Calcutta), Indian Institute of Foreign Trade, XLRI (India), Rutgers business programs in Beijing and Shanghai, Lubin School of Business, and EDHEC in France, and conducted executive seminars on four continents. He served Rutgers as Department Chair, CIBER (Center for International Business Education and Research) Research Director, Ph.D. program coordinator, and other key school and university initiatives.
Farok's blog for managers, students, policy makers, and educated laypeople covering International Business issues at https://globalbusiness.blog has been read by viewers in 171 countries.
Discussant Bio:
Eric Werker (Ph.D.) is the William Saywell Professor at the Beedie School of Business at Simon Fraser University. Eric researches how less developed countries can build more thriving and inclusive private sectors. He has written on foreign aid, private sector development, natural resource governance, non-governmental organizations, inter-governmental organizations, refugees, and Ebola. Eric teaches about strategy, policy, and global economics to MBAs and executives and has authored numerous case studies on companies and countries around the world.
Outside of academia, Eric is a nonresident fellow at the Center for Global Development in Washington and an advisor to the Liberia program of the International Growth Centre in London. He was a member of the Emerging Economy Task Force of the Province of British Columbia and served as economic advisor to the President of Liberia.
Eric grew up in Vancouver, earned his A.B. and Ph.D. in economics at Harvard, and then spent nearly a decade on the faculty of Harvard Business School before returning home.
Moderator Bios:
Jing Li (Ph.D.) is Professor of International Business, a Canada Research Chair in Global Investment Strategy, and the Co-director of the Jack Austin Center for Asia Pacific Business Studies at Simon Fraser University. She is a member of College of New Scholars, Artists and Scientists at the Royal Society of Canada. Jing studies international investment strategies of firms, with a special focus on those from emerging markets.
John R. McIntyre (Ph.D.) is founding Director of the Georgia Tech Center for International Business Education and Research (CIBER), Professor of Management (strategy area) in the College of Management with a courtesy appointment in international relations in the Georgia Tech's Sam Nunn School of International Affairs. His research interests include international business strategy, export-import management, comparative management, international technology transfer, international political economy, and Issues relating to the globalization of the management curriculum.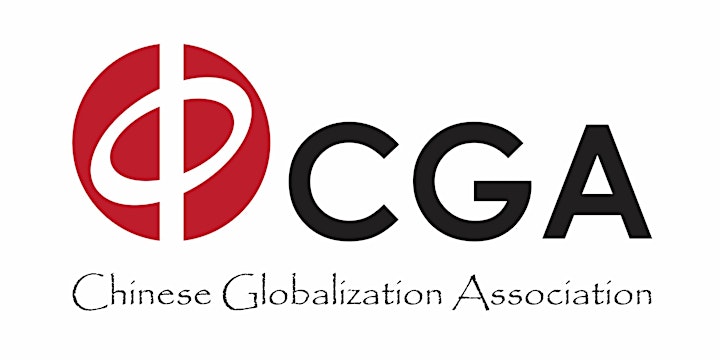 Organizer of US-China Relations: Quarreling Couple That Still Needs to Dance Together