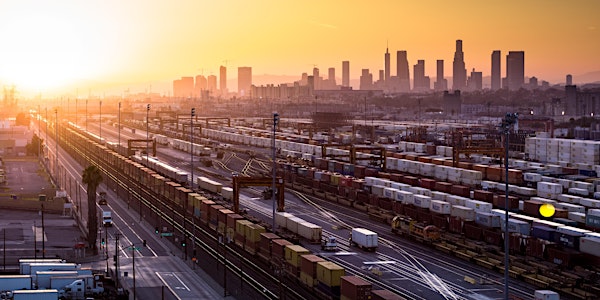 USA: Kicking off a New Era of North American Trade
When and where
Location
Ontario Investment and Trade Centre 35th Floor 250 Yonge Street Toronto, ON M5B 2L7 Canada
Description
Join us for a session to explore the business opportunities between Canada and the U.S. East Coast and Great Lakes Regions.
Brought to you by Delta Air Lines, PNG Bank and AmCham, we invite you to a business forum that will provide you with the knowledge, tools and opportunities to trade with Canada's largest trading partner.
Canada and the United States enjoy the largest trading relationship in the world, and close to 400,000 people cross the shared border each day for business or pleasure or to maintain family ties. A secure and efficient flow of goods and people across the border is vital to both countries' economic competitiveness and prosperity.
Canada is the top trading partner in most U.S. states and Canada is the United States' largest customer, buying more goods from the United States than China, Japan and the United Kingdom combined. Canadian companies operating in the United States directly employ 500,000 Americans. The trading relationship between Canada and the United States helps both countries:
Grow stronger economies together

Support economic growth

Eliminate barriers

Compete globally
With over 10 trade and investment agreements involving Canada and the US, the opportunities are vast. Join us to learn about the trade and investment opportunities in the following regions:

Georgia
The Great Lakes
North Carolina
Florida
Illinois
Minneapolis


Who Should Join Us?
This event is of interest to all companies with investment or export/import activities in the following sectors (non-exclusive):
Aerospace

Agriculture, Food and Beverages

Automotive

Defence and Security

Food & Beverages

Human Health & Sciences

Cleantech

Citytech

Fintech

Oceans Industries
Infrastructure, Building Products and Related Services
Logistics

Manufacturing

Education

Business Services

ICT


Key speakers:
Gail Morris, Managing Director, State of Georgia - Canada
Nancy Ward, Director, Canadian Trade Office of the Great Lakes
Hesam Houryaband, Deputy Director, Enterprise Florida
Jeffrey Johnson, Managing Director, State of Illinois Canada Office
Ron A. Straatsma, Representing the Minneapolis-St. Paul Region

Eric Brock, Chief Operating Officer, PNC Bank Canada

David Olsen, Regional President, PNC Bank Canada & Vice-Chair, American Chamber of Commerce

Leigh Smout, Executive Director, World Trade Centre Toronto
Martin Claessens, Principal Commercial Officer, U.S. Commercial Service


Registration begins at 09:00 a.m. The event will begin at 09:30 a.m.