Description
Use your fear - How?
This will be an exciting & interactive workshop with actionable steps to help Breakthrough your clouds of Fear & anxiety.
Time to get back in charge, and use your fear.
In this session, you will:
Learn about Controlling your fears

Learning to Use your fears

Growing through the fears
---
About Amen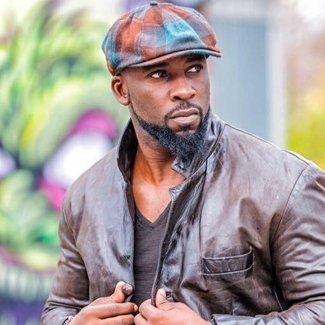 Amen Iseghohi is a revolutionary entrepreneur and influencer. His unique story is an inspiration to business people, educators, health enthusiasts and philanthropists, and reminds us of the importance of our roots.
Amen, was born in Belgium, and grew up in England. His journey began at the age of 8 when his parents sent him to live with his Grandmother in West Africa. It was within the wild and open landscape of his ancestral homeland that he learned lifelong lessons he has applied to his personal and business career.
With the lessons learned from his grandmother's backyard, the metaphors for facing life's challenges began taking place . This unique childhood experience became the focus of Amen's founding principles and the basis for which he has inspired so many.
Amen is the creator of "T.H.I.S" (acronym for True Healthcare Is Selfcare ™). A first of its kind self development Centre, based on Amen's Five pillars of Selfcare for a balanced life.
Amen is also the creator of Amenzone, a revolutionary line of gyms founded on the principle of doing more with less; He founded the non profit Amenzone Foundation to help fight Childhood Obesity and build self esteem. In the spirit of drawing strength from your roots, Amen authored the Children's book "The Tire Boy" to help inspire children from all walks of life to embrace the lessons he was taught as a child. His next book to be published, "Hard Easy" provides concrete steps in dealing with life's challenges, and moving forward inspite of fear.
Hearing Amen speak of his life in Africa, juxtaposed against his elite education in Norfolk England, and his journey and business experience in North America gives a riveting perspective and uniquely empowering speaking performance.
---
What is Sous les projecteurs?
We know that staying up to date on today's big ideas and tomorrow's big trends is a job in and of itself.
As the world's first working, learning and growing store – we are excited to introducing Sous les projecteurs: a new community gathering and learning space. Sous les projecteurs will engage communities with knowledgeable experts to both inspire, inform, motivate and educate.
Sous les projecteurs is a space accessible to persons that use mobility devices. We encourage people from all backgrounds to participate in our public programming