Description
The UX Camp conference (October 20 & 21, 2017) is for developers, designers, project managers, product managers - anyone who is interested in building better products.
OCTOBER 21st,
Registration Starts at 8AM

Speakers Start at 9AM
Full schedule and list of speakers are on the UX Edmonton website.
Below is a brief summary of the two days...
---
WORKSHOPS
FRIDAY, OCTOBER 20th
Tickets are on sale for workshops. Workshops are individually priced. We have one full day session that runs concurrent with the two 2 hour workshop sessions.
---
TALKS/PRESENTATIONS
SATURDAY, OCTOBER 21st
Opening Keynote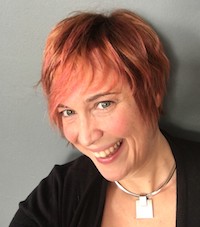 Cultivating Sustainable User Experiences Through Cross Pollination
Kristina Mausser
President, Kina'ole Inc. and Senior Content Strategy Consultant
Kristina Mausser has served on boards ranging from the Government of Canada's first Internet Advisory Committee to the Caribbean's largest multimedia agency. Her ideas have been shared on CTV, MacWorld, ZDNet and RJR Jamaica, and her first blog was voted one of the best blogs in Canada by the Banff Centre for Arts and Creativity. Her portfolio includes work with Sephora, Microsoft, PepsiCo, the Ford Foundation, and the Cannes-award winning agency, The Barbarian Group. She is a member of Women in Communications and Technology; an international keynote speaker, and a former nominee of Canada's Top 40 Under 40 award.
As our industry matures, how can we become better designers in a business world ripe for change? What can we do as professionals to grow our own practice and nurture our skill sets for the benefit of the stakeholders and clients we serve?
Kristina Mausser shares insights on how she and her business partner built one of Canada's oldest and internationally-recognized User Experience consulting firms, Kina'ole Inc., by broadening, not narrowing, their expertise to one single discipline. Kristina argues that, just like in nature, strength and resilience of a product or company over the long term doesn't come from in-depth specialization, but rather from cross pollinating ideas and inspiration from a variety of different sources.
Closing Keynote
Tilt the Rink! Let's Get Jumpin'! The Only Path to Innovation is Work
Jeff Parks
V.P. Kina'ole Inc. and Senior Service Design Consultant
Jeff Parks parlayed his work in behavioural and cognitive psychology into one of today's most recognized names in UX as a result of his trailblazing podcast on Boxes and Arrows. He is an international keynote speaker, a frequent guest lecturer, mentor, and a tireless advocate of the patient-experience to quality healthcare. Jeff was a senior advisor in developing Central Europe's largest UX conference, now run by Deloitte Digital and, through his former training company, Follow The UX Leader, he has inspired a new generation of UX professionals from Boeing to Zappos.
Technology has created an infinite canvas upon which we all sketch. Focusing feels like an overwhelming request that often paralyzes the organization, forcing them to leap into fads. Unlimited choice continues to be the greatest obstacle in allowing the brain to focus on solving fundamental problems, as we mindlessly go about fixing issues.

In a talk that is designed to engage the mind, the audience and the heart, Jeff Parks will use the stage as his canvas to share experiences, theories, and lost arts while inviting the audience to step up and participate ...No slides. No videos. No apps.

Drawing inspiration from Chuck Klosterman, Kevin Ashton, Daniel J. Levitin, Yuval Noah Harari
John Brockman, Vera John--Steiner, Neal Brennan, and conversations with over 200 thoughts leaders from the past decade — in addition to insights gleaned from his own 20 year career — Jeff will demonstrate that there are no short cuts. The only true path to innovation is work.
FULL SATURDAY SPEAKER LIST
Dave Ferris
Building what people really need, when they aren't sure what they need
David Ferris is a Product Manager at Jobber, where he works with a great team in identifying and solve the problems that keep small business owners up at night. In past lives, he has also worked in education and organized really weird music festivals.
Katherine Duffy
Designing Social Media Campaigns for the User
Katherine is the Director of Strategy at Top Draw Inc. She brings 10+ years of experience in web and digital, including leading large international projects for clients such as Facebook, Google and Mozilla. Katherine has helped launch several brands on to social media include AIR MILES, John Frieda, Kit Kat and more. She once spent 24 hours crouched under a desk, with balloons, to help film 72 takes of a social channel launch video. She clearly loves this stuff.
Katherine is certified as a User Experience Researcher, Social and Community Master, and Scrum Master. She looks to create integrated campaigns that are both user centred and delivering value at each launch point.
Tema Frank
Getting Buy-In For User Experience Improvements
Tema Frank has done customer and user experience-related work for over three decades. In 2001 she launched Web Mystery Shoppers, one of the world's first companies to do large sample size, remote usability website testing of websites and web-related customer experience. For several years she served on the Editorial Board of User Experience magazine, and she has presented on user experience topics internationally, including at the User Experience Professionals Association. She has taught digital marketing and user experience at universities in Canada and France.
She hosts the Frank Reactions Podcast on Customer Experience, and her recent bestselling book, PeopleShock: The Path to Profits When Customers Rule, is a practical guide showing organizations how to get more satisfied customers through customer and user experience improvements. Clients have included major financial institutions, governments, travel organizations and retailers. She now runs the customer experience and usability consultancy, Frank Reactions.
Sheldon Bauld & Elizabeth Gusnoski
Usability Testing
Elizabeth Gusnoski is a senior consultant with nForm User Experience, where she conducts research, formulates strategy, organizes big messy websites and intranets, and helps clients make effective use of their digital investments. Before turning to consulting, she spent over a decade on in-house web teams wearing many different hats, always looking for ways to make the user's voice heard.
Sheldon Bauld is staff designer at Jobber. He has over 10 years of experience and has worked with clients big and small and all over the country. Sheldon is a jack of all trades, he does everything UX from digital strategy, visual design, research, and usability testing. His passion is creative thinking and ideation techniques. When not at work, Sheldon is usually drinking wine while riding a bike, drinking wine while reading about cars or drinking wine (responsibly) while playing with his two young children.
Sabine Seyffarth
Getting the right insights for better products: A journey in user research
Sabine started her career in academia with a Bachelor's degree in Cognitive Science where she conducted research aiming to understand how the experience of an augmented sense develops in humans. During her Master's in Experimental Psychology she investigated how expertise shapes perception of words.
Being a user researcher allows her to apply the skills she learned throughout her academic career in a fast-paced, results-driven environment while continuing to focus on understanding what motivates human behavior and shapes our perception of the physical and digital world.
She is passionate about understanding each complex and unique context in which digital (and physical) interactions occur and using the research insights to develop recommendations which drive the development of products that enrich value for the user and the business alike.
Clarissa Peterson
Designing User-friendly, Accessible Forms
Clarissa Peterson is a user experience designer, speaker, author and teacher. Since starting out in tech as a self-taught web developer 15 years ago, she has tried to learn everything she can about how websites work and how to make them work better for users.
Now she spends much of her time helping others learn, as a frequent speaker at tech and design conferences, as the author of the popular book Learning Responsive Web Design (O'Reilly Media), and as an instructor at the Southern Alberta Institute of Technology (SAIT). Clarissa has lived all over North America and currently resides in Calgary, Alberta.
Cornelius Rachieru
Systems Thinking and Ecosystems Mapping in UX
Cornelius is the founder of Canadian UX consultancy Ampli2de Inc., where he explores his fascination with the politics of design while tackling large scale experience and service design problems. Over the past 15 years, he managed large UX teams as UX practice leader at Deloitte Canada and Shaw Communications, and has consulted in a wide range of industries, from technology to financial services, healthcare, enterprise risk management and law.
He is also the co-chair and creative director of the popular CanUX conference, Canada's largest and longest running annual UX event. A self proclaimed night owl (he is originally from Transylvania), Cornelius loves red eye flights and is a nomad at heart. You can reach him on twitter @corneliux.
Mark Yiu, Megan Sirockman
Mobile Usability Testing: The Subtle Art of Professional Lurking
Mark brings a decade of experience helping clients realize digital solutions for their business. Deft with a whiteboard marker, he is a rare breed of creative—combining left-brain analytical thinking with right-brain creativity. Possessing a wide range of skills in creative direction, user experience strategy and project execution, Mark has advised numerous organizations in the finance, technology, and retail industries on website planning, interface design and management.
Megan is a critical thinker with a passion for problem solving who has been providing clients with expertise in the areas of business analysis and user research for over five years. Her strong communication and collaboration skills have helped build strong relationships with clients, while her specialty in information architecture has been relied on for projects spanning both public facing websites and intranets.
Mark and Megan from nForm User Experience Consulting will give a practical guide to on-site and in-person, mobile usability testing. Find out the tools and testing etiquette you'll need to succeed. They will share their experience working with a variety of large organizations to test proposed digital products with a mobile-first approach while also navigating the weird nuances that take place during human interaction with strangers.
SPONSORS