Using ACL to better audit SAP

Monday, 14 September 2015 at 8:30 AM

-

Friday, 18 September 2015 at 3:00 PM
Event Details
Using ACL to better audit SAP
From data understanding to useful analytics
A training event for audit and compliance professionals
This educational training week is designed for the audit or compliance professional working in an SAP environment, who is interested in (or wants to do more with) data analytics, specifically using the ACL Analytics software.
Space is limited to the first 20 registrants, so sign up today to reserve your seat.
Over the course of the week, you will hear from experts on both SAP and ACL. You will see key transaction flows in SAP, and how those transactions are stored in SAP tables. You will learn how to best interrogate those tables to gain valuable process insight, and hear tips and tricks for dealing with common hurdles. If you bring your own laptop, you will get a chance to practice concepts with actual SAP data. The sessions are designed to be highly interactive, giving you a chance to ask questions and learn from the expert presenters, as well as other attendees.
The core session runs from Tuesday through Thursday, September 15-17, from 9:00-5:00. During this session, we will show how data is typically entered into the SAP GUI, trace those entries to the underlying SAP tables, and then review how to query those tables. We will also examine many of the common tests that can be performed. Focus will be on:

Tuesday: Purchase-to-Pay Cycle

Wednesday: General Ledger Processing

Thursday: P2P & GL interaction, open forum, expert Q&A
An optional pre-session workshop on Monday will allow you to hone your ACL skills before the core session. We will be hosting two concurrent tracks:

Track 1a: ACL refresher, covering core functions and basic scripting

Track 2a: Advanced ACL scripting and design techniques
An optional post-session workshop on Friday (ending at 3:00pm) will allow you to dig deeper into more advanced topics, including:

Track 1b: Advanced SAP data analysis topics (extracting big data, international issues, long text binaries, and other gotchas)

Track 2b: SAP Security (both how security works, and useful analytics)
For those of you who are very new to ACL, we are also offering a 2-hour virtual, Intro to ACL session that will run at several convenient times in the weeks preceeding the event (registrants will be polled in the next few weeks so that dates can be set based on registrant availability). This session will walk through the core components of the ACL Analytics (aka ACL Desktop) interface, and demonstrate some of the most common commands.
We are excited to host this event--a first-of-it's kind in North America. We expect it to sell out quickly, so register today. A group discount is available for organizations with 3 or more attendees, paying at the same time. Call or email for details.
A Certificate of Completion will be provided at the end of the core session and each workshop. This event meets the CPE qualification criteria for most audit and compliance-related certifications.
When & Where

QEP Resources, Inc.
Independence Plaza
1050 17th St. Suite 800
Denver, CO 80265


Monday, 14 September 2015 at 8:30 AM

-

Friday, 18 September 2015 at 3:00 PM
Add to my calendar
Organizer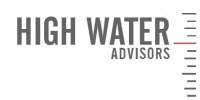 Steve Biskie
Steve is co-founder of High Water Advisors. He is one of the world's foremost experts on audit, risk, and control issues with the SAP system, and is the author of Surviving an SAP Audit.
Jim Tarantino
Jim is the Client Solutions Director for High Water Advisors. He is fluent with a variety of data analysis tools, and has worked with some of the largest SAP landscapes in the world.
Martin Riedl
Martin is co-founder of dab:GMbH, a German company specializing in data analysis of SAP. He travels the globe teaching how to interrogate SAP using ACL, and is the author of Digitale SAP-Massendatenanalyse, Risiken erkennen - Prozesse optimieren (Digital SAP mass data analysis, identify risks - optimize processes)
(855) RISK-WATCH | Contact Us