Join Devvio CEO Tom Anderson as we learn how blockchain technology offer companies new ways to take control of and monetize their business.
About this Event
In 2020, Canadian-based environmental, social and governance (ESG) funds saw inflows of $3.2 billion, while total net assets in ESG funds topped $22 billion, a 37% increase over the year before.
Needless to say, ESG can no longer be ignored by companies -- ESG efforts drive marketing perception and have significant effects on its financial metrics.
Join speaker and Devvio CEO, Tom Anderson, as we learn how blockchain could help you take control of your IoT business, add additional revenue, and empower your ESG strategies.
Why Attend?
Learn how to harness ESG efforts using blockchain technology
Discover how ESG influences marketing perception and company financial metrics.
Understand the provenance of ESG assets, such as Carbon Offsets, to effectively create, buy and sell ESG assets
Explore the biggest challenges in ESG - trust and multiparty collaboration - and how the DevvESG blockchain ecosystem solves these problems
Agenda:
3:00pm - Opening Remarks (Alberta IoT)
3:05pm - Blockchain Presentation with Devvio
3:35pm – Breakout Sessions
4:00pm - Close
Register to learn how blockchain and ESG can transform vital aspects of your business.
This event is supported by Alberta IoT's generous annual sponsors - Alberta Innovates, Aruba Networks, MNP, Rogers Communications, Canadian Blockchain Consortium, Lenovo, Microsoft, PCL, Socium Law, Titan Logix Corp, Tridon Communications, and Ingram Micro.
About the Speaker: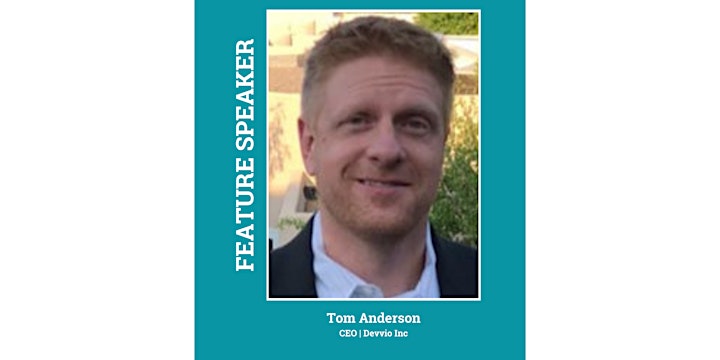 Tom Anderson | CEO
Tom is an experienced entrepreneur and previously founded Novint Technologies, a robotics company that created the world's first consumer 3D touch device. He was one of the earliest pioneers in the field of haptics (adding the sense of touch into computers/VR). He led fundraising of over $34 million, licensed tens of millions of dollars of game development, got national distribution, and took the company public. His Novint patents were sold to Facebook. He founded Devvio in Albuquerque, New Mexico, USA.