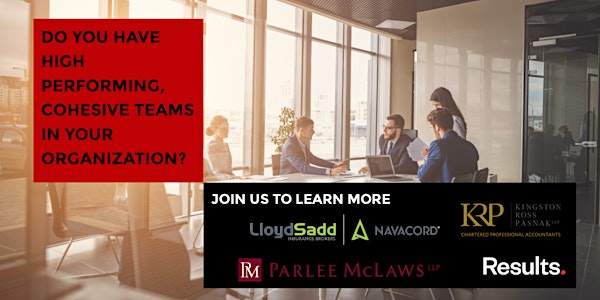 Using Cognitive Diversity to Build Powerful Teams
Join us as we bring renowned speaker and professor Alison Fragale back to Alberta.
When and where
Location
Chateau Lacombe 10111 Bellamy Hill Edmonton, AB T5J 1N7 Canada
About this event
High functioning teams can outperform individuals by reducing individual human bias and error, fostering creativity, improving efficiency and problem solving. 
Teams who deliberately cultivate cognitive diversity achieve more. However, the very diversity that drives success can lead to team conflict. For teams to excel, leaders need to:
Assemble cognitively diverse teams
Develop processes to leverage and harness this diversity productively
In this workshop, participants will:
Learn about their own cognitive style
Explore how to use the knowledge of individuals' cognitive styles to form teams
Learn how to lead these diverse teams effectively to achieve peak performance
Alison Fragale, Ph.D. in Organizational Behavior is a renowned professor, researcher and keynote speaker. Results, Parlee McLaws, Kingston Ross Pasnak and Lloyd Sadd-Navacord are excited to bring Alison to Edmonton to share stories and tactics designed to help teams excel.