Usui Reiki Level 1 and Reiki Level 2 Class - Training Weekend (with Holy Fi...
Description
Usui Reiki Levels I & Reiki Level II Class Training
Instructor: Germaine De Peralta, M.Ed, Reiki Master Teacher
Website: www.reikiwanderlust.com
TIME AND DATE
August 17 (Saturday from 9 am to 7 pm) - 10 hours
August 18 (Sunday from 9 am to 7 pm) - 10 hours
Come learn to heal yourself, your family, friends and clients with the gentle yet powerful energy of Reiki!
This beginning training in Usui Holy Fire® III Reiki is one of the most thorough and comprehensive available. It is a combination of Japanese and Western-style Usui Reiki and empowered with Holy Fire energies.
We give you a strong knowledge foundation plus lots of practice time to learn Reiki energy healing skills and techniques and the foundational philosophies that will enable you to be a successful Reiki practitioner.
This two-course series is both conceptual and experiential and a lot of fun!
You will learn:
The origin and history of Reiki

Reiki's benefits

The nature of Reiki energy, why people get sick and how Reiki heals

The Reiki Ideals

The Human Energy System

How to connect to Reiki Energy and channel it for healing

Gassho Meditation

Byosen scanning: Using the sensitivity of your hands to locate where to give Reiki in the aura or body and to treat them

Reiji-ho: Using your inner guidance and intuitive gifts to know how and where to treat with Reiki

The complete Reiki hand placement system

Three Reiki symbols are given: how to draw, use and activate them. Their usage is explained in depth and students use them in practice sessions.

Kenyoku: Dry bathing, a method to purify your energy field

Gyoshi-ho: Sending Reiki with the eyes

Ample practice time and interaction.

Placements for Reiki I and II are given.

Comprehensive 192-page manual: "Reiki: The Healing Touch, First and Second-Degree Manual" (2016) by William Lee Rand

Supplemental handouts

Certificate issued by the International Center for Reiki Training (ICRT)

An optional mentorship program leading to the Reiki Master Class


Placements
In this class, attunements are called Placements. Placements are done differently from attunements but have been developed to provide more effective healing energy that empower the symbols in a more powerful way. The Placements make use of Holy Fire energy which is why they are more effective. However, the standard Usui Reiki Level II symbols are used. (Source: ICRT)
What you will be able to do by the end of this weekend?
We teach both levels as ONE UNIT so you will graduate a more competent Reiki Practitioner! Many questions that come up in Reiki Level 1 are only answered in Reiki Level 2. In Reiki Level 2 you will also get the three special Reiki symbols and learn special techniques for healing specific issues (such as needing energy, empowerment, removing negative energies, stress reduction, calm, peace, anxiety, depression, chronic pain, etc). You will learn to give Reiki Healing sessions for yourself, your family, friends and clients. Day 1 of this weekend consist of the Foundations of Reiki and Day 2 is the practicum. At the end of the weekend you will receive a Certificate for Reiki Level 1 and Reiki Level 2. Reiki Level 2 is all you need to start your own Reiki practice! BONUS: If you need extra practice time after this weekend, I provide opportunities for this FREE OF CHARGE.
For more questions: Call Germaine at 613-697-3105 or email: germaine_de_peralta@yahoo.com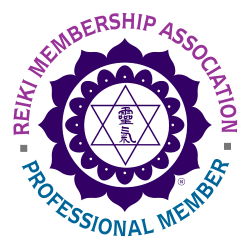 #ReikiLevel1Class #ReikiLevel2Class #ReikiSessions #ReikiClasses #ReikiTraining #ReikiHealing #EnergyHealing #EnergyMedicine #AlternativeHealing #LearnReiki #Meditation #StressRelief #Depression #Anxiety #ChronicPain #Spirituality #SummerFun #ReikiTraining #ConnectSource #SourceEnergy #Energy