Description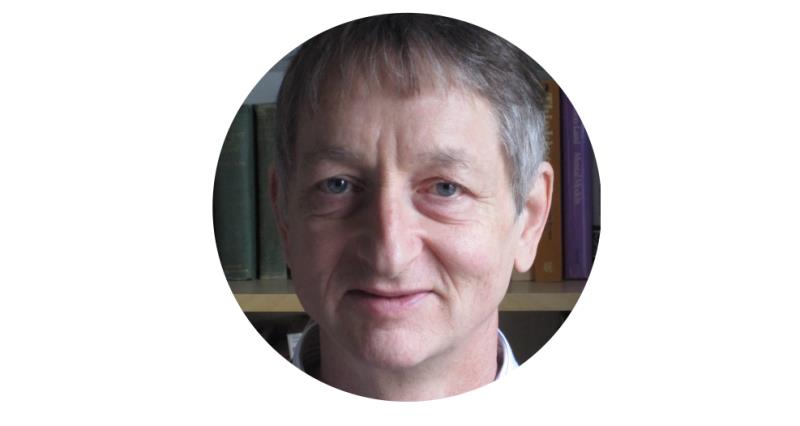 "For many years, the standard view was that thoughts are some kind of symbolic representation in the head. Using this view of what thoughts are, people tried to make machines that could think and they didn't get very far. I shall argue that symbolic expressions resemble thoughts about as well as a clay model of a car resembles a car. The clay model can do a very good job of capturing the superficial aspects of a car but it utterly fails to capture the inner workings. Similarly, strings of discrete symbols can do a very good job of modeling the sounds we use to communicate thoughts, but thoughts themselves are actually large vectors of neural activity. This view of thoughts allows much better machine translations than the standard view. These translations are done using neural networks that learn everything from data with no help from linguistics. Also it explains why our basic mode of understanding the world uses analogy, not logic."
——"What are thoughts made of?"
Geoffrey Hinton
Engineering Fellow, Google
杰弗里·辛顿教授是国际泰斗级机器学习专家,以其在人工神经网络的杰出贡献而闻名于世(人工神经网络正是前不久击败顶尖人类职业围棋选手的人工智能程序阿尔法狗的根基)。他致力于设计机器学习算法以探寻能在庞大多维数据集中有效辨析出复杂结构的学习程序(如物体识别或语音识别),同时演示这就是大脑的学习过程。辛顿教授是最早提出反向传播算法的研究者之一,并是第一位将其应用于学习词嵌入的研究者。他对神经网络的其它贡献还包括玻尔兹曼机、分散表示、延时神经网络、专家混合系统、变分学习和深度学习。他在多伦多领导的研究小组在深度学习上的突破引领了语音识别和物体分类的革命。
辛顿教授于1970年由剑桥大学获得实验心理学学士学位,并在1978年由爱丁堡大学获得人工智能博士学位。他是英国皇家学会、加拿大皇家学会及美国人工智能协会的会士。他是美国文理科学院和美国国家工程院的荣誉外籍会员,还曾担任过认知科学学会的会长。辛顿教授所获得的殊荣包括大卫·E·如美哈特奖、国际人工智能联合会议优秀研究奖、基兰工程奖、电气电子工程师学会及爱丁堡皇家学会詹姆斯·克拉克·麦克斯韦奖牌以及自然科学和工程研究理事会杰哈德·赫兹博格加拿大科学工程金牌。辛顿教授现为多伦多大学计算机科学退休杰出教授和谷歌工程院士,他还担任矢量人工智能研究所的首席科学顾问。
Prof. Geoffrey Hinton is a world leading expert in machine learning, renowned for his groundbreaking work on artificial neural networks (Such networks are the foundation of AlphaGo, the artificial intelligence program that defeated the best human professional players in Go recently). He designs machine learning algorithms, aiming to discover a learning procedure that is efficient at finding complex structure in large, high-dimensional datasets (e.g., recognizing objects or speech) and to show that this is how the brain learns to see. Prof. Hinton was one of the researchers who introduced the backpropagation algorithm and the first to use backpropagation for learning word embeddings. His other contributions to neural network research include Boltzmann machines, distributed representations, time-delay neural nets, mixtures of experts, variational learning, and deep learning. His research group in Toronto made major breakthroughs in deep learning that revolutionized speech recognition and object classification.
Prof. Hinton received his B.A. in Experimental Psychology from Cambridge in 1970 and Ph.D. in Artificial Intelligence from Edinburgh in 1978. He is a fellow of the Royal Society, the Royal Society of Canada, and the Association for the Advancement of Artificial Intelligence. He is an honorary foreign member of the American Academy of Arts and Science and the National Academy of Engineering, and a former president of the Cognitive Science Society. The awards Prof. Hinton received include the David E. Rumelhart Prize, the IJCAI Award for Research Excellence, the Killam Prize for Engineering, the IEEE/RSE James Clerk Maxwell Medal, and the NSERC Gerhard Herzberg Canada Gold Medal for Science and Engineering. Currently, Prof. Hinton is an Emeritus Distinguished Professor of Computer Science at the University of Toronto and an Engineering Fellow at Google. He is also the Chief Scientific Advisor of the Vector Institute for Artificial Intelligence.