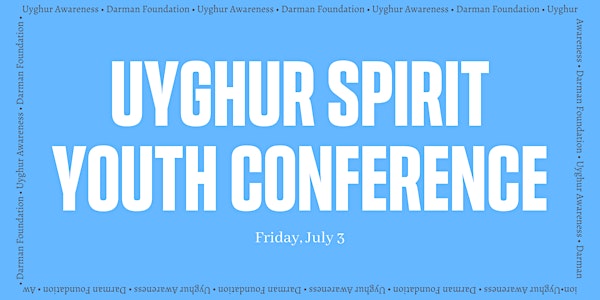 Uyghur Spirit Youth Conference
The Uyghur Spirit Youth Conference is a one of a kind event highlighting the rich Uyghur culture and inspiring youth to advance themselves
About this event
Darman Foundation would like to invite you all to attend the Uyghur Spirit Youth Conference on Friday, July 3rd, 2020.
This year's Uyghur Youth Conference theme is SUCCESS.
We will be touching base on the following topics; success in career, faith, and activism.
The 3-hour virtual events are packed with informative and entertaining speakers and a contest with money prizes up to $150!
We will be having two conferences; one in English and one in Uyghur, which will take place in different times.
Our English conference will be from 5:30pm to 8:30pm EDT (Ontario).
Our Uyghur conference will be from 5:30pm to 8:30pm TRT (Istanbul).
Upon registering, you will be sent the link to the conferences and may attend whichever one you like.