Description
This meetup, the sixth of the group, focuses on manufacturing in Nigera and highlights three of the ways manufacturing and fabrication are currently done in Nigeria: PCB manufacturing, 3D printing and metal fabrication.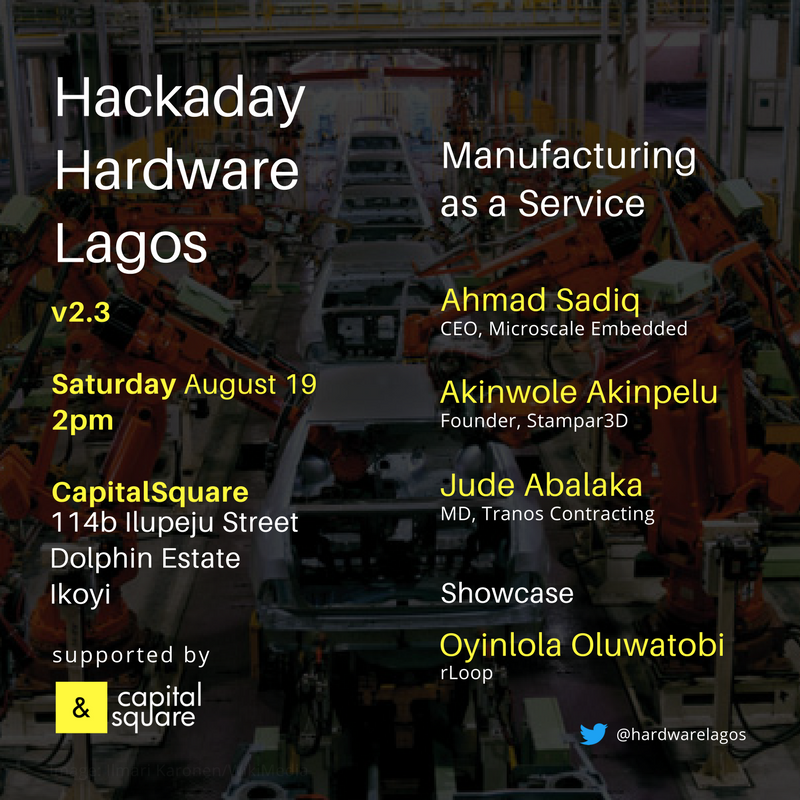 The event will be completed by a technical segment with a project spotlight on rLoop - an open source hyperloop project.
Speakers for the day include:
Ahmad Sadiq - CEO, Microscale Embedded
Akinwole Akinpelu - Founder, Stampar 3D
Jude Abalaka - Managing Director, Tranos Contracting
The project showcase will be discussed by:
Oluwatobi Oyinlola - Embedded Engineer, rLoop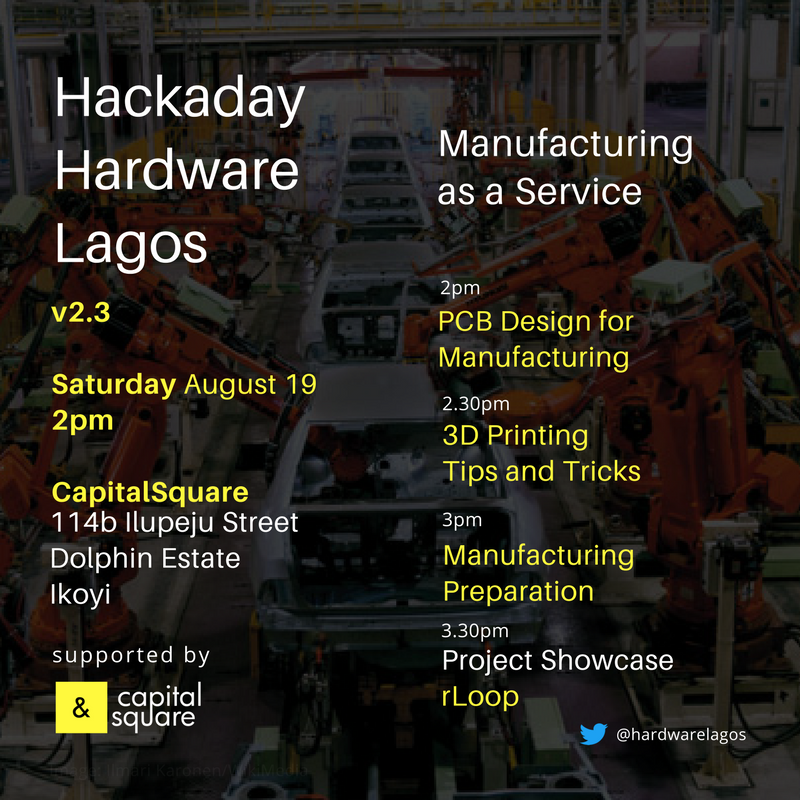 After the talks, there will be an open floor for other discussions as well as a surprise.