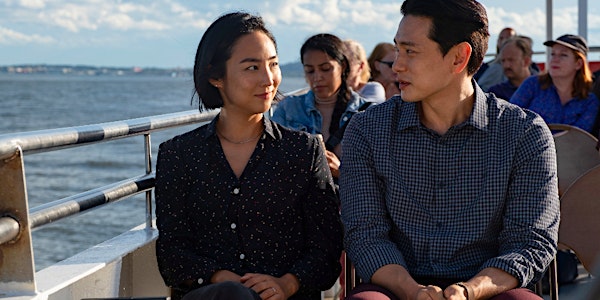 VAFF Summer Presentation of advance screening Past Lives
In partnership with Elevation Pictures, we bring to you the 2023 Summer Presentation of advance screening "Past Lives" .
By Vancouver Asian Film Festival
Date and time
Wed, Jun 7, 2023 7:00 PM - 9:00 PM PDT
Location
Fifth Ave Cineplex Cinemas 2110 Burrard St Vancouver, BC V6J 3H6 Canada
About this event
In partnership with Elevation Pictures, we bring to you the 2023 Summer Presentation of advance screening "Past Lives" .
The film, Past Lives is a 2023 American romantic drama film written and directed by Celine Song in her feature directorial debut. The film stars Greta Lee, Teo Yoo and John Magaro, and follows a reunion between two childhood friends as they contemplate their relationship and their own lives.
The film had its world premiere at the Sundance Film Festival on January 21, 2023.
DATE: June 7, 2023 (Advance Screening in Canada)
Door open: 6:30 PM
Starts: 7:00 PM
Followed by prerecording Filmmaker talks with Celine Song (15-20 minutes)
VENUE: Fifth Avenue Cineplex Cinemas, Vancouver (Strictly 19+ only)
SYNOPSIS
Nora and Hae Sung, two deeply connected childhood friends, are wrest apart after Nora's family emigrates from South Korea. Two decades later, they are reunited in New York for one fateful week as they confront notions of destiny, love, and the choices that make a life, in this heartrending modern romance.
Director: Celine Song
Writer: Celine Song
Cast: Greta Lee, Teo Yoo, John Magaro
Runtime: 106 minutes
Rated PG
TICKETS*
General Admission: $12 per ticket
Reserved Seating: $20 per ticket (guaranteed premium seat(s) + 5 random lucky ticket holders will get a chance to win a grand prize at the screening) - limited tickets only. (SOLD OUT)
Grand Prizes:
Wine & Dine Package ($60 Value)
Urban Fair Movie Night Gift Basket ($60 Value)
2 tickets to VAFF27th Opening Night Screening ($50 Value)
1 Past Lives Movie Poster
More to come
Refund Policy: No Refund.
PHOTOGRAPHY NOTICE:
We will be taking photographs and video at this event for promotional and archival purposes. If you would not like your image used in any VAFF promotional content, please inform our photographers. Thank you!
MEMBERSHIP REQUIREMENT:
*Ticket price includes single-use VAFF membership. Learn more about VAFF MEMBERSHIP
QUESTIONS:
If you have any questions, please contact us at info@vaff.org
PUBLIC theatrical release will be on June 9, 2023 in Canada.
About the organizer
The Vancouver Asian Film Festival Society (VAFF) is a not-for-profit organization that celebrates diversity in film. The longest-running Canadian film festival of its kind, VAFF was founded by independent filmmaker and writer Barbara K. Lee in 1995 and debuted in September 1997. VAFF is entirely organized and produced by a group of dedicated volunteers, and is made possible by generous financial support from corporate sponsors, public funders and private donors.
 MISSION STATEMENT
VAFF is dedicated to promoting and celebrating the diversity and depth of Asian culture and identity in film and media, and to help North American Asian actors and filmmakers more authentically and more powerfully define and express themselves on screen.
Through its annual film festival and many other programs and events hosted in Vancouver, VAFF's mission is to be the "go-to" forum for the public and the film industry to engage in, support and amplify Asian presence in film and television.
VAFF envisions a world where North American Asian actors and filmmakers have the resources and opportunities to shape mainstream culture in a powerful and positive way.