About this Event
Valentine's Day 2020 with RAGE!
"The best Rage tribute band in the world." - 99.3 The Fox
Killing In The Name Of are fueled by a powerful vision, and the desire to engage the people on at their intellectual and emotional core. With rhapsodical showmanship and world class musicianship, they capture the essence that is Rage Against The Machine.
Acclaimed as "the best Rage tribute band in the world" by Vancouver's own 99.3 'The Fox' fm radio station, Killing In The Name Of is dedicated to doing just what their name suggests,killing it in the name of 'Rage'.
Describing themselves as fans first and independent artists second, Ghosty Boy, Josh, Joe and Jud repeatedly deliver their bombastic live performance to sold out crowds, earning them their reputation as the leading Rage tribute band.
Their undeniable passion for bringing legendary music to the masses makes every performance an unforgettable experience and gives fans an opportunity to reclaim some of the most powerful and influential moments in music history.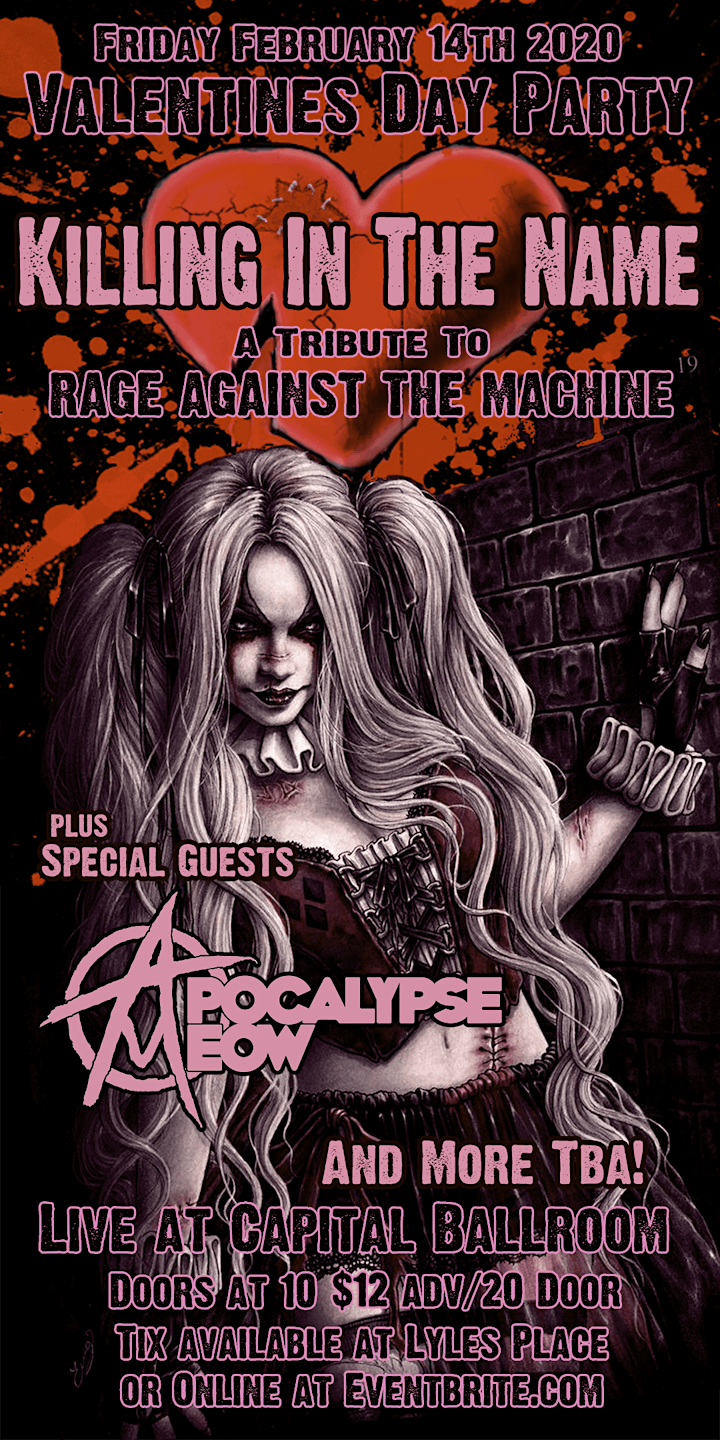 Performers
Date and Time
Location
Refund Policy