About this Event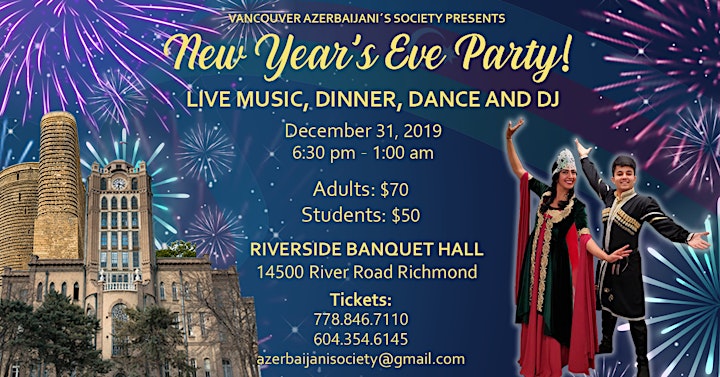 Join us with family and friends as we celebrate New Year's Eve and International Solidarity Day of Azerbaijani with food, live music, cultural dance and DJ.
Where:
Riverside Banquet Hall
Event outline
18:00 Reception
18:30 Welcome Speech and Celebration of International Solidarity Day of Azerbaijanis
18:45 Musical Performance
19:00 Azerbaijani Dance Performance
19:30 Dinner
20:30 Musical Performance
22:00 DJ
Hosted by:
Azerbaijan Society of Vancouver
This family- friendly event will feature great food, live music and cultural dancing. Looking forward to seeing you!
For any questions please contact: 778.846.7110
https://facebook.com/events/1485758198247393/?ti=ia