Description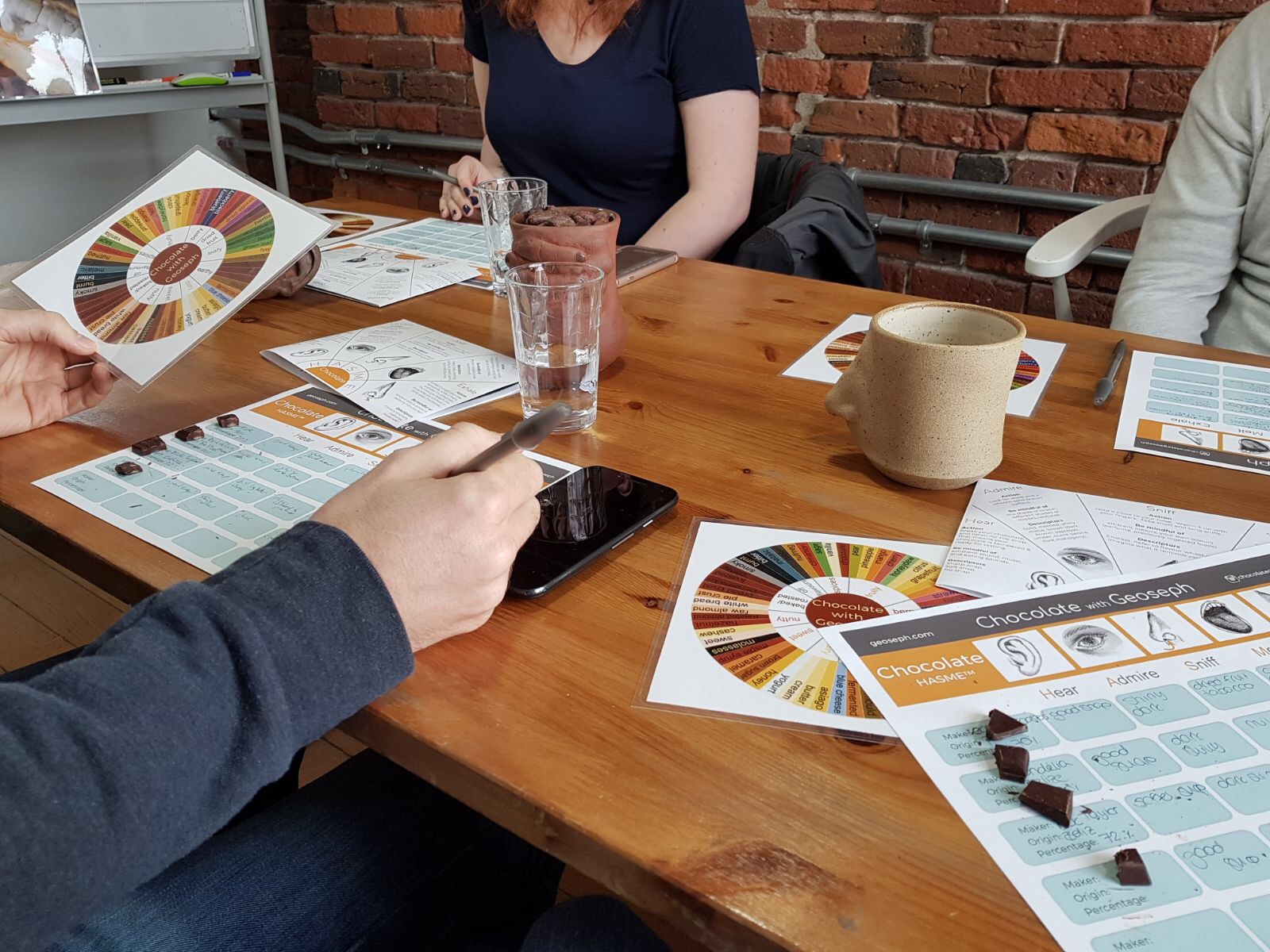 If tickets are sold out here, please visit www.geoseph.com/vcsc
This meetup occurs on a select Sunday at least once a month. All levels are welcome! This is especially great for curious chocolate lovers who want to know more about the fine chocolate world in a welcoming and fun environment. Whether you're a curious noob who wants to sit back and just take it in, or a chocolate connoisseur that wants to contribute to the discussions, there's a place for all chocolate lovers.
What we do? Every meetup we sample a few bars from a new bean to bar artisan craft chocolate maker. It's similar to a wine or coffee tasting, but with chocolate. You don't have to know anything about chocolate, as we will help eachother learn. We will conduct a casual blind tasting, learn to analyze them, and then find out who the maker is, the origin, the cacao type, ingredients, etc. We essentially socialize and eat fine chocolate.

Our Mission: Connecting People To Chocolate, Knowledge, And Each Other For A More Delicious Future.

Menu: Every meetup includes dark bean to bar chocolate and cacao products. There may be other types of chocolate from time to time, but the focus is taking chocolate "neat", that is, dark. The chocolate will revolve around plant based, gluten free, fair trade, artisan chocolate.
We will always have some local bean to bar chocolate for purchase as well.

Want to know more? Visit the link below.
Visit www.geoseph.com/vcsc for more information