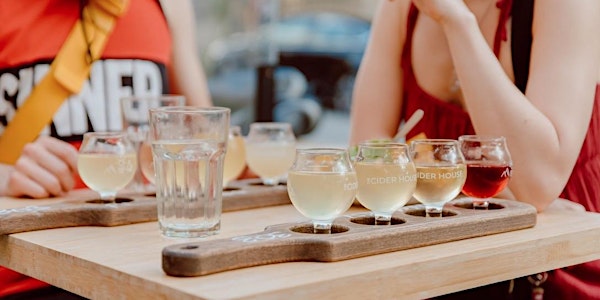 Vancouver Cider Flight & Snack Speed Dating | Singles Event | Ages 34-43
Join as we taste a variety of locally produced ciders & a plant-based snack with other singles who are serious about dating!
When and where
Location
The Cider House 1602 Yew St Vancouver, BC V6K 3E7 Canada
About this event
Calling all singles ages 34-43!
Introducing Flare's Cider Flight Date Night Speed Dating Events
Flare is excited to announce a new variation of a classic dating experience; we bring to you our Cider Flight Date Night speed dating events. Spinning off on our Mixology and Beer Flight events, Cider Flight's will help you explore the world of cider all to be enjoyed with a pairing dish (plant-based; GF available). We feel that a dating experience like this creates an environment for singles to have fun and get to know each other the right way.
Cider Flight Date Night Speed Dating Vancouver Events!
The Cider House, just steps from Kitsilano Beach, is Vancouver's very first Cider Taphouse! They offer some of the finest ciders available from BC based cider-makers and have a completely plant-based kitchen. They are Community-driven and passion-based, and aspire to be a place for all to enjoy.
The Cider Flight serves itself as an icebreaker to make attendees feel comfortable around each other before getting into the speed dating aspect of the event. An atmosphere of mingling, drinking, and having fun in a new exciting setting is exactly what Flare strives for unique dating experiences like this one. As with all Flare events, attendees are encouraged to keep the setting lighthearted and warm, so everyone feels the energy of the event.
So come join us for this new all new Flare event that brings the life of the party to the world of speed dating!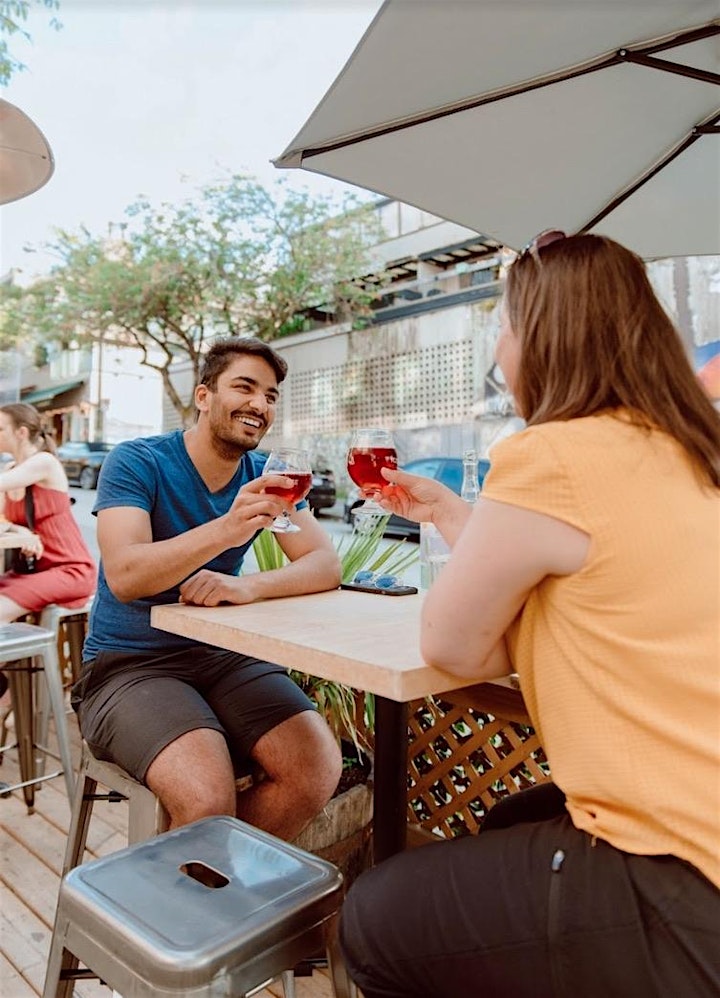 So…how does Cider Flight & Snack Date Night speed dating work?
The first portion of the event is for guests to relax and mingle, once everyone arrives the fun begins. You will be guided to the area where the event is being held and the flight will be taking place. After all that, you'll be craving all the cider you can imagine and that's where the flight begins. Guests will be given an assortment of different ciders to taste along with a pairing dish (gluten-free will be available) to accompany the cider. After everyone has satisfied their delights and is cozy in the setting, it's time to let the speed dating commence!
You'll be seated in front of a potential match with 8 minutes to get to know one another. Feel free to talk about whatever you want, but we always recommend you keep it lighthearted and professional (don't do anything we wouldn't do). Once time is up, the ladies remain seated and the gents move down a spot and take a seat at the table of their next potential match.
Remember to take time at the start of each date to write down your dater's name and, at the end, mark off if you felt it was a good match or not. Once you've spoken to everyone, that's it, you're done—great job! Make sure your scorecard is filled out correctly, hand it back to our host, and leave the rest to us.
However, just because the event is over doesn't mean your night has to be! Feel free to stay for a drink (or two). Kick back, relax, and maybe chat further with some of the other daters from our speed dating event. Within 48 hours you will hear back from us via email with exciting news about your potential matches from our speed dating event.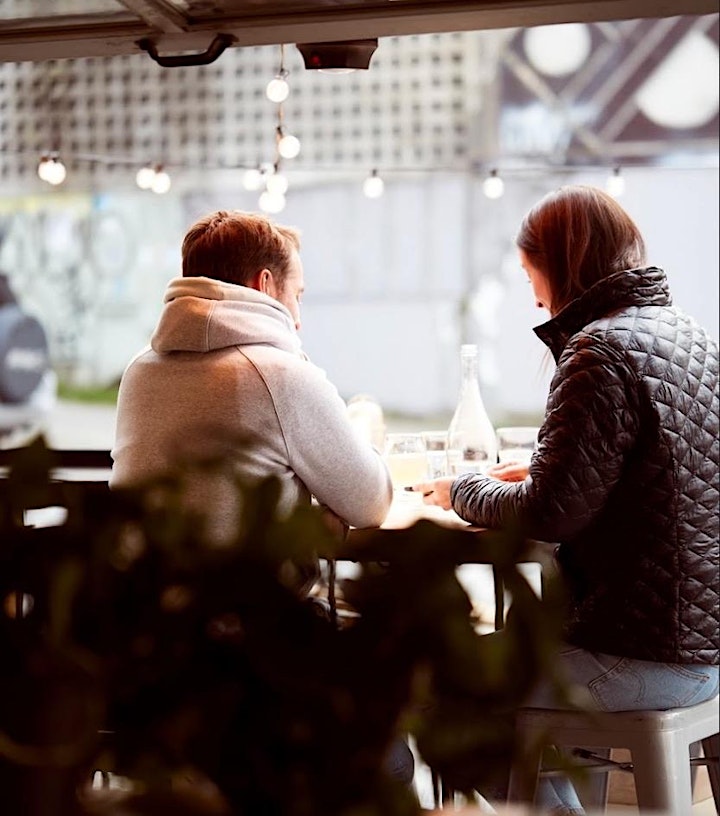 Why choose an in-person Vancouver dating event with Flare?
Well, for starters, we obsess over our dating events and aim to provide unique one-night experiences. We offer speed dating events for singles in Vancouver that have an energetic, exciting, and fast-paced dynamic that steers clear of traditional speed dating tropes.
Speed dating is more than just cycling through people with bland, forced conversation. In-person speed dating is about experiences! Our events are structured to give attendees an opportunity to meet people and have fun doing it. By the end of the event, you may even walk away having learned more about yourself! We offer competitive rates and work with local Ottawa venues to offer an engaging atmosphere, delicious food, and a wide drink selection. We've dated here—we know where to go.
What we are about
At Flare Events, inclusivity is important to us and we make it our mission to ensure every event is a safe space for all. Our team strives to make each and every speed dating event just as special as the next, with no two events alike. It's our belief that just because you're here to meet people, that doesn't mean you have to sacrifice having a good time. We offer speed dating events in Toronto, Ottawa, and Vancouver—and soon to be in other major cities in Canada! So do yourself a favour and attend a dating event with Flare!