Sales Have Ended
Registrations are closed
You have exceeded the registration time limit of 10 mins.
Sales Have Ended
Registrations are closed
You have exceeded the registration time limit of 10 mins.
Description
Part of the annual Global Jam events around the world.

We welcome Mimik as a new venue sponsor for our Global Service Jam series. Thank you wanting to co-create this experience with us and for our community.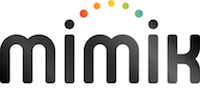 SCHEDULE OF EVENTS:
FRI. MARCH 09 2018
5:45 - 6:15PM Check-In
6:15 - 9:30PM Jam Hours
SAT. MARCH 10 2018
8:50 AM to 6:30 PM - Jam Hours. Please arrive by 8:45am.
SUN. MARCH 11 2018
8:50 AM to 4:00 PM - Jam Hours. Please arrive by 8:45am.
4:30 PM - 6:30 PM After Jam drinks (TBA)


---


JUST 48 HOURS TO SAVE THE WORLD.
Each year, people interested in a design-based approach to creativity will meet at locations all over the globe.
Everyone is welcome - service designers, object designers, professors, business people, teachers, hackers, makers, artists, students, kids, mums and grandpas - you will form teams and work together for 48 hours to create brand-new real-world ideas which can make that little difference.
Or perhaps a big difference - it's up to you.
Through the weekend, you'll be linked to other jammers at other sites all over the globe, working in different ways on different answers to the same challenge, sharing problems, advice, and insights. And on Sunday at 3pm, you will publish your results to the world.
Join us at the Global Service Jam 2018
- Global Service Jam HQ + WorkPlayExperience
WHAT IS A JAM? https://vimeo.com/43342189 Clips from our 2015 Jam, view video HERE.


WHAT IS SERVICE DESIGN? Video


WHO CAN JOIN?
Anyone can take part. You just need to be interested in services or creativity, and have an open, enquiring mind. You might be a service designer, an academic, a customer, a student, a customer experience person, a UX newbie, a patient, someone in the customer frontline, unemployed, an actor, an artist, a doctor, or a grandpa.
WHY COME?
As a participant in the Global Service Jam, you will work through a whole design process in one weekend. Whether you are experienced or completely new to the field, you won't just be talking about service design, you will be working with others on developing concrete ideas and designs which could become real.
You will learn more about a design-based approach to problems, and about sustainability.
You will pick up a load of new ideas and work practices.
You will meet a lot of cool people at all levels of experience.
Your work and ideas will be reviewed by your peers, and presented to the world, where they can be seen by potential customers or employers, or people who could make them real.
You will design something that may become a real business.
You might get rich and famous.
You will certainly have a blast.
AND WHEN WE'RE DONE, WE CAN ALL GO FOR A WELL EARNED DRINK to CELEBRATE OUR COLLECTIVE ACCOMPLISHMENTS!


---
IMPORTANT INFORMAITON FOR PARTICIPANTS:
Show up on time.
Bring any special tools/materials you need.
Do not bring a team or an idea. These will form at the Jam.

Collaborate with new people.

Do not bring pre-made content. The services developed at the Jam should be new.
All participants need to sign up to the Planet Jam website and add themselves, their team and their project to the project database (DAY1+2).
Work together in a spirit of conversation and co-operation.
During the Jam, do not communicate the themes to any Jam in a timezone which does not know them yet... This is Deeply Cheesy, as themes are announced at local times. Be helpful but be secretive.
Be prepared to share the results of your work under a Creative Commons license.
Have fun!
WHAT TOOLS/MATERIALS SHOULD I BRING?
You will need to bring your own tools, including hardware, software, communications and stationery. If you need a computer and certain software, make sure you have it pre-loaded on your computer.
Pleae bring any items that will be handy for prototyping and ideation (organise with your teammates at the end of Day 1, such any specific prototyping materials, colour markers, etc. We will supply some basics to help you get started.
FOOD + DRINK:
The organising team is working hard to get sponsors to supply refreshments and snacks to help fuel our creative caps. For meals, please be prepared to either bring your own lunch/dinner or plan to purchase food at eateries near the event venue.
---
FAQ:
WHAT ARE MY TRANSPORT/PARKING OPTIONS GETTING TO THE EVENT?
Transit, Walk, Bike, Drive, Carpool with fellow attendees! There are two parkades on Richards, one on the corner of Richards and Pender, the other between Pender and Dunsmiur.
WHAT IS THE REFUND POLICY?
Non-Refundable. This is a non-profit event. All money goes to secure venue/event insurance, jam supplies, refreshments/snacks, printouts, and other expenses incurred in advance to the event date to make the event possible. If there is a small excess come event day, it is put towards snacks and refreshment for all attendees.
IS MY REGISTRATION/TICKET TRANSFERRABLE?
Yes. If you need to transfer your ticket to someone else, please do so via Eventbrite website/app and follow the instructions it provides.
DO I HAVE TO BRING MY PRINTED TICKET TO THE EVENT?
No, please show us your registration via your mobile Eventbite app or your confirmation email.