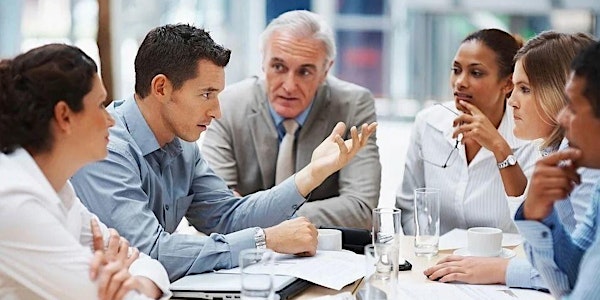 Vancouver Independent Professionals - Business Networking Vancouver
ONLINE Meet & Connect - Vancouver Business Networking
About this event
Come join us for friendly business referral networking!
7:15 am we will be ONLINE and meeting starts at 7:30 am
A special note to Guests: we welcome your 60-second infomercials!
AGENDA:
7:15 - 7:35 am - Registration & Mingling
7:35 - 8:25 am - Introductions & Informercials
8:25 - 8:45 am - Featured Speaker: Avrom Digance of Web242 Media - Website Design & Development
8:40 - 9:00 am - Wrap-Up & Networking
We are a group of 20 business people who meet for breakfast every Tuesday morning. VIP is a dynamic, committed group of business people who know how to refer business to each other. We have open categories for individuals who will bring enthusiasm and integrity to our meeting. Just one person specialty is allowed.
https://us02web.zoom.us/meeting/register/tZAkceivqz0sG9BnYvkA0Q6JP3E3UEjvvG26

Organizer of Vancouver Independent Professionals - Business Networking Vancouver
Vancouver Independent Professionals (VIP) Networking Group is helping our members increase their business through a structured, positive and professional word-of-mouth program that enables them to develop long-term, meaningful relationships with quality business professionals.
Join us for breakfast to discover new opportunities.