Description


(This event is brought to you by the the maker of the VANCOUVER'S BIGGEST EVER NETWORKING PARTY)

Join us for a fun filled evening of games, snacks and drinks, plus, most importantly, connecting with hundreds of new friends, potential collaborators in life and in business from around the world.
We are expecting over 200 people at this event.



WHY YOU SHOULD JOIN US
We are living in an unprecedented degree of global connectedness that is affecting every aspect of our lives and driving new opportunities for individuals and organizations. No matter what stage of life and what your pursuit is, developing an international network of like-minded friends and connections should be your utmost priority.
Despite the ease of amassing digital fans, followers and virtual "friends", our significant collaborators in life and in business are still people that we have met and interacted with in 'real life'.
At The Vancouver International Networking Party you will have fun fun fun while meeting new friends, forming professional partners and developing future business alliances with people from around the world.
Just think about the money you will save from accommodations next time you travel abroad!




WHAT TO EXPECT
• SPEED NETWORKING GAME ( A game much like Speeding Dating):
This is the best game for breaking the ice when meeting someone for the first time. We will explain in more detail at the party. But basically, for 30 minutes, we will ring a bell in every 3 minutes and in those 3 minute sessions, you will find a new person in the crowd and introduce each other. After the game is over, you will have 10 new friends, and their friends, to hang out with at the party and beyond.


• GAMES TO TEACH YOU HOW TO USE YOUR BODY LANGUAGE TO ATTRACT MORE
We are bringing back our body language expert, Audrey Kwan, M.Com., to show you how to be more and attract more in life, whether you are looking for more friends, a significant other, business partners, or just want to be more successful in general in life.


• SNACKS & DRINKS + Games to WIN more drinks
Snacks and pop are included with all ticket types. Drinks are beer and beer and a few more different kinds of beer. And if you think you don't like beer, you may want to give it another try. Also, there will be GAMES that give you chances to WIN free drinks!


• STRANGERS ARE FRIENDS YOU HAVEN'T MET YET
Not something you want to teach your kids, or your future kids, but at the Vancouver International Networking Party, these are words to live by. Expect a few hundred potential new friends and business collaborators from Vancouver and around the world!


TICKETS:
Pop & snacks are included with all ticket types:
ALL SOLD OUT! SEE YOU AGAIN NEXT TIME!
See you there! Get your tickets now!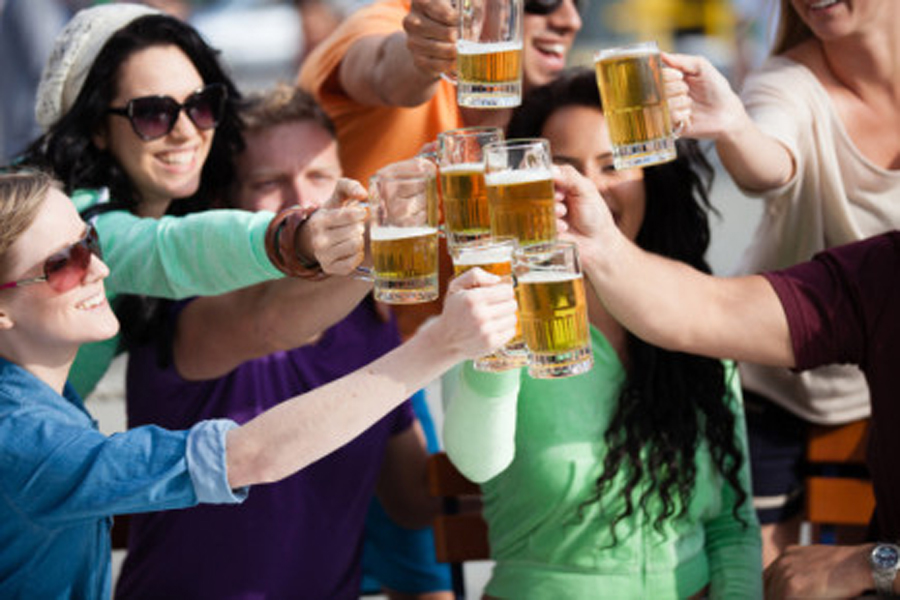 BIG THANKS!
Don't forget to check out our venue sponsor's demo by clicking the link below!