Description
An evening of stories about this place we call home.
About this Event

If you grew up in Vancouver or moved here at a certain point, different versions of the city might play in your mind. In sedimentary layers, laid down one over the other, a palimpsest version of the city emerges, drawn over, inscribed, marked by experience and memory.
Buildings spring up like mushrooms overnight, entire neighbourhoods disappear, and the only constant is change. In a city that never remains the same for long, story is sometimes the only repository left.
In the face of ongoing and rapacious change, The Tyee and SFU Woodward's offer a special evening of storytelling about the things that truly make us feel at home. It could be a street corner, a favourite booth in a raunchy old greasy spoon or something even bigger (a whole neighbourhood, a span of time). We want to share stories about the different ways we experience the city, uncover its little-known histories, and upend commonly-held narratives.
We've invited five very special storytellers to share their stories about Vancouver, past, present and future.
The Tyee's own Christopher Cheung, chronicler of urban issues, bubble tea connoisseur and man on the town looks the city through the lens of family and food, with memories of tasty Christmas gifts from East and West including Japanese Banana Twinkies, Taiwanese pineapple cakes and homemade Italian tiramisu.
Tyler Hagan and Jade Baxter from the award-winning film The Body Remembers When the World Broke Open will talk about the challenges of making a film in Vancouver as well as address the urban Indigenous experience.
A member of the Musqueam Nation, activist Cecilia Point has dedicated her work to tirelessly advocating for human rights and the environment. In 2012, she stood for more than 200 days to protect her Nation's ancestral burial site from development.
Jesse Donaldson is an author and journalist. His forthcoming work is 49.2: Tales from the Off-Beat, a series examining the weird and wonderful elements of Vancouver's history.
DOORS AT 6:30PM


Speakers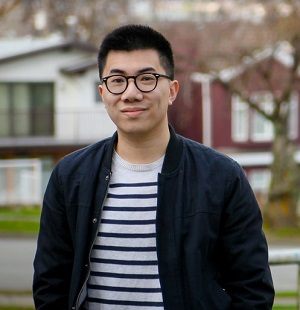 Christopher Cheung is a reporter at The Tyee who writes about the sociology of the city. Some of his well-known Tyee pieces include the history of Burnaby's Crystal Mall, the story of the baklava man and his three-month stakeout of a downtown rooftop that's an Instagram hotspot.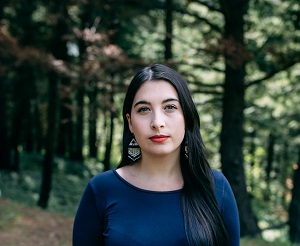 Jade Baxter is Nlaka'pamux from Skuppah and an independent filmmaker/artist, currently residing within the territories of the Musqueam, Skxwú7mesh, and Tsleil-Waututh nations. Utilizing filmmaking for Salish stories and anti-colonialism while working to understand what ndn cinematic protocol can be. Her film works have been part of festivals such as ImagineNATIVE, DOXA, and Talking Stick Festival as well as the TESTIFY Indigenous Art + Law collective. She is a member of the EMO collective and was a participant of the Hot Docs Doc Accelerator Lab.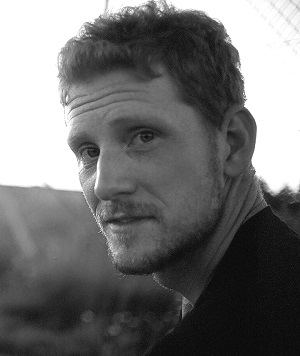 Tyler Hagan is a Métis-Canadian filmmaker based on the territories of the Musqueam, Squamish and Tsleil-Waututh Nations in Vancouver, B.C. His producing credits include the feature debut from Kathleen Hepburn NEVER STEADY, NEVER STILL (2017; Shirley Henderson, Theodore Pellerin), THE BODY REMEMBERS WHEN THE WORLD BROKE OPEN (2019) by Elle-Máijá Tailfeathers and Kathleen Hepburn; and the three short films: NO WORDS CAME DOWN (2011), JIMBO (2013) & NEVER STEADY, NEVER STILL (2015, short). THE BODY REMEMBERS WHEN THE WORLD BROKE OPEN premiered at the Berlinale 2019 and all his films have screened at the Toronto International Film Festival, followed by four selections by TIFF for Canada's Top Ten. THE BODY REMEMBERS was picked up for distribution by Ava Duvernay's ARRAY, who released the film on Netflix and in Theatres in the US. The film received the prestigious Toronto Film Critics Association Best Canadian Film Award, as well as 3 Awards from the Vancouver Film Critics' Circle. NEVER STEADY, NEVER STILL was nominated for 8 CSA Awards, including Tyler's nomination for Best Motion Picture, and also won 3 awards from the Vancouver Film Critics' Circle, including Best Canadian and Best BC Film. His directorial work has shown at Berlinale and includes work with the NFB, CBC, and the Museum of Anthropology in Vancouver. He received his BFA in Film from Simon Fraser University.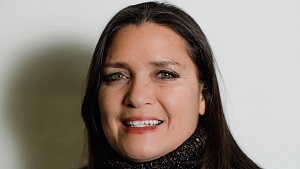 A member of the Musqueam Nation, Cecilia Point is a political activist who stood for 200 plus days protecting her nation's ancestral burial site from development in 2012. Since then she has taken part in countless political actions advocating for human rights and the environment. Cecilia has also dedicated many years to cultural preservation in the field of Aboriginal cultural and eco tourism. She currently holds the position of Director of Finance and Administration for the Indigenous Tourism Association of Canada. She is a facilitator for reconciliation workshops with the Bright New Day organization, and has been designated a public speaker for her nation. She holds a Certificate in Business from UBC, supplemented with courses in First Nations studies, including hən̓q̓əmin̓əm̓ (the Musqueam language).
Photo credit: Tenille, Sweetmoon Photography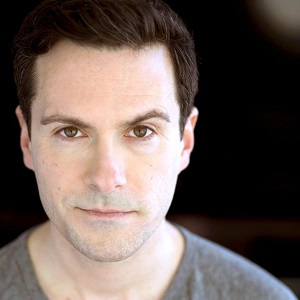 Jesse Donaldson is a journalist, author and historian whose work has appeared with VICE, The Tyee, Megaphone, the Calgary Herald, and MonteCristo, among others. He has appeared as a guest on Global, CBC Radio, News1130, Newstalk 980, and in 2014, hosted the VICE documentary "Surreal Estate". His first book, THIS DAY IN VANCOUVER (Anvil Press, 2013) was shortlisted for the Bill Duthie Bookseller's Choice Award, and his most recent, LAND OF DESTINY A HISTORY OF VANCOUVER REAL ESTATE (Anvil Press, 2019), spent more than a month on the provincial bestseller list. His upcoming project "Fool's Gold: The Life and Times of Vancouver's Official Town Fool" will be the second in Anvil Press' ongoing series "49.2: Tales from the Off Beat."

He lives in Olympic Village with Abbey, the world's best dog.


MC/Producer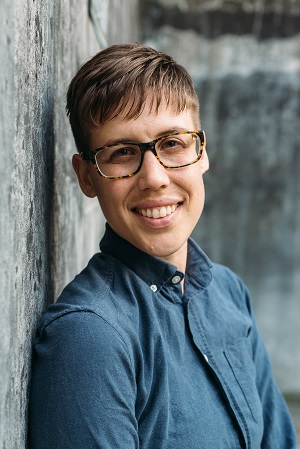 Emma Cooper is a stand up comedian and who has toured across Canada and recently won The Spirit of The Fringe Award at The 2019 Vancouver Fringe Festival. They are a former Vancouver walking tour guide and the current Outreach Manager for The Tyee.
Photo credit: Jackie Dives
Co-hosts: The Tyee and SFU Woodward's


Accessibility: The Cinema is an accessible room with a wheelchair designated seating space at the top of the cinema.
This event takes place on the unceded, ancestral territory of the xʷməθkʷəy̓əm, Skxwú7mesh, and Tsleil-Waututh First Nations.