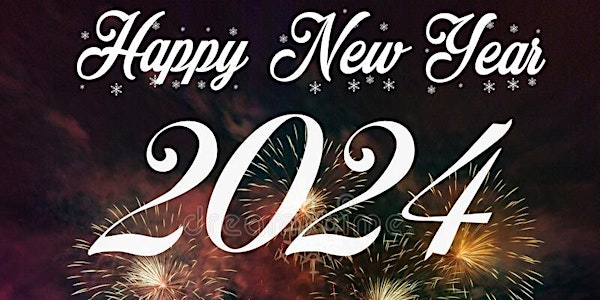 Vancouver New Years Eve 2024 Boat Party Cruise
VANCOUVER NEW YEARS EVE 2024 BOAT PARTY CRUISE IS THE #1 TICKET IN THE CITY ~ FIREWORKS ~ AMAZING VIEWS ~ DJS ~ MIDNIGHT CHAMPAGNE & MORE!
By Where It's At Entertainment
Date and time
December 31 · 8:30pm - January 1, 2024 · 1:30am PST
Location
Abitibi Boat 750 Pacific Boulevard Dock B Vancouver, BC V6B 5E7 Canada
Refund Policy
Contact the organizer to request a refund.
About this event
While New Years Eve on land is fun, there's nothing like being at sea to view the city like never before. Departing from Vancouver's pier this NYE 2024! This is the #1 fireworks experience you want to be at to ring in the new year by cruising through False Creek, English Bay and into the inner harbour.
Our DJ's playin your requests plus the hottest Top 40, Hip Hop, Throwback, R&B, Reggaetón and much more on the main floor! On the other deck our DJ's spinning the best Electronic Dance Music to keep you movin.
The Abitibi boat, is a two-level vessel with an indoor deck and an outdoor open-air deck with tent including heaters which makes it a perfect floating night club with lots of breathing room' to dance your face off. It provides amazing views and a delightful experience! This cruise allows you to celebrate in style. Have a look at our spectacular details and make sure to don your hottest apparel to ring in a new year.
★ ★ ★ ★ ★ ★ ★ ★ ★ ★
Featuring:
• 400 Guests
• 4 Hour Party / 3 Hours Cruising On The Ocean
• Fiesta Dinner Included Provided By Vancouver Cruises
• Midnight Champagne
• Party Favors Including NYE Hats, Crowns, Tiaras, Horns, Noise Makers, etc...
• Fully Licensed Premium Bar
• Spectacular Views of Vancouver
• Professional Photographer
• Two-Floor Boat with Interior and Exterior Viewing Decks to Mix & Mingle
• Two Club-like Dance Floors
• DJ's and Live Performers
• Smoking Permitted On Outside Decks
• Stadium Street Skytrain Across The Street From Pier
• Parking In Plaza Of Nations or Street Parking Available
★ ★ ★ ★ ★ ★ ★ ★ ★ ★
CHECK-IN: 8:30PM
BOARDING: 9:00PM
GATE CLOSES: 9:45PM
SAILING: 10:00PM
CRUISE TIME: 10:00PM - 1:00AM
FIREWORKS: 12:00AM ( You will be able to see the fireworks display organized by Concord NYE Vancouver. The fireworks show can only be seen if there is a show happening this year. For updates please visit https://www.concordsnyevan.com/ )
DOCK: 1:00AM
EVENT END TIME 1:30AM
ABITIBI BOAT
DEPARTURE LOCATION: 750 Pacific Blvd, Vancouver / Dock B
★ ★ ★ ★ ★ ★ ★ ★ ★ ★
19+ EVENT / ID REQUIRED
GROUPS & BIRTHDAY BOOKINGS: We happily accommodate large groups, birthdays OR any celebrations with great discounts & incentives. We have you covered! Message us for more info or dm us on any social media platform @whereitsatent
SPONSORSHIP PACKAGES OR PURCHASE A VENDOR TABLE: E-mail us info@whereitsatinc.com
TERMS: All tickets are final sale and cannot be exchanged or refunded. In the case of an event cancellation without a rescheduled date, a full refund will be automatically issued to each patron on the credit card used to purchase. By purchasing a ticket to this event, you agree to this purchase policy. Before purchasing your tickets, we urge you to confirm the title, time and location of the event.
★ ★ ★ ★ ★ ★ ★ ★ ★ ★
About the organizer
Where It's At Entertainment is a leading and rapidly growing company in the entertainment industry; hosting events, concerts, yacht parties and festivals across 87 markets in Canada for the last 14 years. We strive to stay ahead in order to bring you the best in entertainment and host events everyone can enjoy. We are happy to be one of the top FEATURED companies in the industry.

Our services are offered throughout the countries in Canada, USA and Mexico but not limited to:
• PARTIES
• SPECIAL EVENTS
• CORPORATE EVENTS
• FUNDRAISERS
• BIRTHDAYS
• STAGS' & STAGETTES'
• WEDDINGS
• LIVE SHOWS
• ALL AGES SHOWS
• SCHOOL DANCES
• ARTIST PROMOTIONS
• RELEASE PARTIES
• CONCERTS
• ARTIST TOURS
• AND PRETTY MUCH ANY OTHER REASON TO ENTERTAIN!!
Where It's At Entertainment will plan, host, and execute your event from beginning to end and will incorporate any of your individual ideas, or visions. While we are affiliated with a variety of other entertainment companies; we collaborate with them to ensure your event is one that will not only be a success, but an event to be remembered. We will come equipped with our own staff and have full access to a number of event resources that include (but are not limited to):
• Graphic designers (design & print marketing material such as posters, flyers, tickets, or for online marketing, invitations, etc.)
• Models, dancers/go go dancers, promo girls (all types of products & services)
• Sound, lighting & video djs
• Bartenders
• Bouncers & security
• Event staff (coat check, cashier, hostess, etc.)
• Artists & performers
• Several different MC's & DJ's (who all believe in the diversity of music)
- We play it all from hip-hop, rap, R & B, rock, underground, house, metal, punk, alternative, top 40, country as well as a little jazz
Chelsie & Co. are the founders of 'Where It's At Entertainment' and we aspire to entertain! Where It's At Entertainment knows how to reach the highest standards in party and event atmosphere; we have been through the worst so we can bring you the best!
CREDENTIALS:
14 YEARS OF WHERE IT'S AT ENTERTAINMENT (2008-2022)
- VANCOUVER NIGHTLIFE AWARDS NOMINATED FOR EVENT OF THE YEAR & BEST URBAN PROMOTER
- JUDGE JUNO AWARDS 2016, 2018, 2019, 2022 (RAP RECORDING OF THE YEAR)
- 10 YEARS OF HOSTING YACHT PARTIES IN 10 CITIES ACROSS CANADA
- 6 YEARS SMOKED OUT BATTLES / OWNER (Leagues in: Bellingham, Surrey, Nanaimo, Kamloops, Medicine Hat, Edmonton, Thunderbay, Halifax)
- 5 YEARS ELECTRIC LOVE MUSIC FESTIVAL
- 2 YEARS WOMEN OF THE UNDERGROUND
- ARTIST'S WE'VE WORKED WITH:
B-Real of Cypress Hill
(EST Label) Dub-O
(EST Label) Tezo
(MGK) Machine Gun Kelly
2pac's Group Outlawz
2 Live Crew
Akon
Alpha-Omega
Aqualeo
B.O.B.
Belly
Blaze Ya Dead Homie
Caspian
Charlie Fettah
Checkmate & Concise
Choclair
Chris Webby
Comedy: Ed The Sock (Much Music)
Comedy: Gilbert Gotfried
Comedy: Kenny Vs Spenny
Comedy: Randy (Trailer Park Boys)
Comedy: Russell Peters
Comedy; Trailer Park Boys
Comedy: Tyrone & Sam Losco (Trailer Park Boys)
Comedy: Vince Vaughn
Crooked I
Dax
D12
Danny Fernandes
DipSet (Cam'ron,Jim Jones & Juelz Santana)
DJ Premiere
Dirtbag Dan
DTG
Eazy Mac
Emotionz
Evil Ebenezer
Fetty Wap
French Montana
Ghostface Killah
Golden BSP
Heatwave
Honey Cocaine
Hopsin
Ice Cube
Ice-T
Insane Clown Posse
Inspectah Deck of Wu-Tang
Jaclyn Gee
JoRdan
Junk
Kanabliss Tha Supa Spliff
Karl Wolf
Kotton Mouth Kings
K-Os
Krizz Kaliko
Kung Fu Vampire
Kyprios
La Coka Nostra
Lil Debbie
Lil Eazy E
LMFAO
Lil Windex
Mac Lethal
Madchild
Matt Brevner
Merkules
Methodman
Necro
Nelly
Nova Rockafeller
O.T. Genasis
Obie Trice
Onyx
Peter Jackson
Prada West
Prevail
Pusha T
RA Tha Rugged Man
Rasta Mike
Redman
Rich Homie Quan
Rich The Kid
Riff Raff
Rittz
Robbie G
Rob The Viking
Royce Da 5'9
Sean Kingston
Snak The Ripper
Snoop Dogg
Snow Tha Product
Stevie Stone
Stitches
Sweatshop Union
Swizzz
Swollen Members
Tech N9ne
Tee Loc
The Game
Token
Tom Macdonald
Tre Nyce
Twizted
Tyga
UFC Sensations: Chuck Ladell & Junior Des Santos
Vanilla Ice
Waka Flocka Flame
Warren G
WC from Westside Connection
Winnipegs Most
Wu-Tang Clan
Z-Trip