About this Event
Come Join Us February 15th from 9am - 12pm for the Vancouver Real Estate Investment Summit 2020 at the Pinnacle Hotel Harbourfront - Vancouver.
Registration is from 8:15am - 9:00am; please feel free to come earlier and get a chance to meet the sponsors and get the inside scoop!
The Pinnacle Hotel Harbourfront is located at 1133 W Hastings St, Vancouver, BC V6E 3T3, and has an underground parkade and valet parking available for a fee.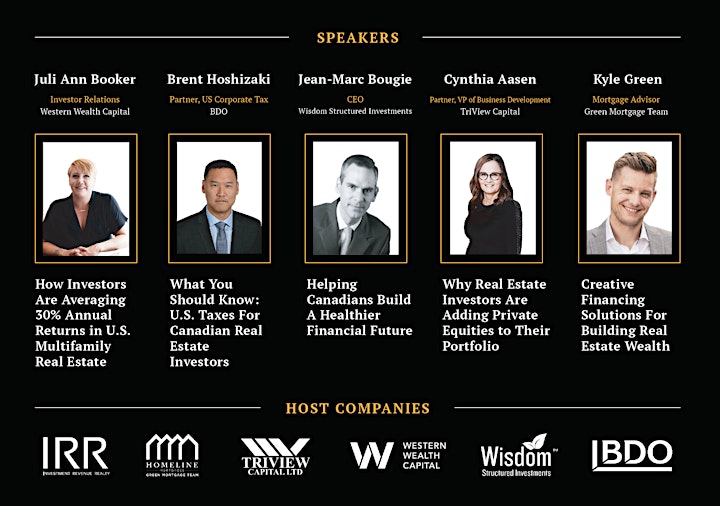 Know a friend or family member who would be interested in learning more; bring them along with you! Please RSVP as soon as possible as seats are filling up quickly!
Looking forward to seeing you February 15th, bright and early!
If you have any questions, please do not hesitate to contact us at info@triviewcapital.com | 1-855-984-6570