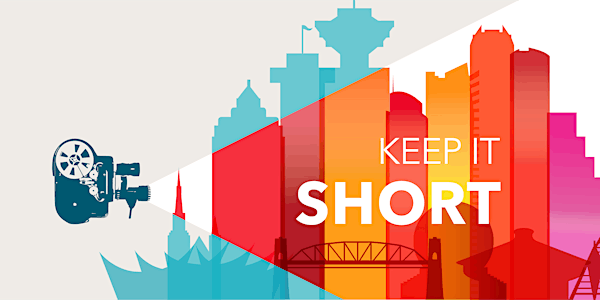 Vancouver Short Film Festival 2018
Event Information
Location
Vancity Theatre
1181 Seymour Street
Vancouver, BC V6B 2E8
Canada
Description
The Vancouver Short Film Festival (VSFF) is committed to the celebration of the vibrant community of short film, video, and animation artists on the Canadian West Coast. We hope to build ties between emerging and established professionals, and provide an arena where all short filmmakers, including students, can screen their films in public and support their fellow colleagues. Our ultimate goal is to connect short filmmakers to a broader audience in order to grow the local film industry.
Programme 1 - Friday, January 26 8:00pm

Akashi Directed by Mayumi Yoshida
Violet and June Directed by Linnea Ritland
Soggy Flakes Directed by The Affolter Bros.
Hollywood's Greatest Trick Directed by Sohail Al-Jamea
Lions in Waiting Directed by Jason Karman
Chocolate Queen Directed by Mariusz Brozek
FWD Directed by Stephen Sawchuck
AFTER DARK Special Screening - Friday, January 26 10:00pm

The Man in the Rabbit Mask Directed by Ariel Hansen
Home Directed by Ryan Tebbutt
A Cursed Desire Directed by Mike Silva
Down the Hill with Jack and Jill Directed by Jason William Lee
Echoes in the Ice Directed by DJ Verot
Bestia Directed by Gigi Saul Guerrero
Programme 2 - Saturday, January 27 1:00pm

High Energy Directed by Peter Faint
Mental Directed by Jax Smith
I M U R - Swirl Directed by Nancy Lee
Handmade Film Directed by Christine Ienna
Methodic Directed by Colin Williams
The Prince Directed by Kyra Zagorsky
Bree and Drew (Me & You) Directed by Nick Wilson
Unintentional Mother Directed by Mary Galloway
Programme 3 - Saturday, January 27 4:00pm

Under the Radar Directed by Erin Cumming

Iridescence Directed by Max Beauchamp
Metta Via Directed by Warren Flanagan
The Fruit Machine Directed by Omer Khan
The Butterfly Directed by Andy Alvarez
WoodMan Directed by Mike Jackson
Send Us Smokes Directed by Michelle Kee
Programme 4 - Saturday, January 27 7:00pm

Multiverse Dating for Beginners Directed by Kelly Tatham
After We Have Left Our Homes Directed by Marc Adamson
Flash Flood Directed by Alli MacKay
The Lion Directed by Jon Chiang
The Good Fight Directed by Mintie Pardoe
Jessica Jessica Directed by Jasper Savage

Asleep Directed by Oleg Jiliba
Up & Away Directed by Tito Ferradans
CYPHER Directed by Lawrence Le Lam
* Please be aware all screenings are 19+ *
Date and time
Location
Vancity Theatre
1181 Seymour Street
Vancouver, BC V6B 2E8
Canada
Refund policy