Description
The Vancouver Volunteer Corps is a City of Vancouver program designed to harness the power of citizens through education, training, and volunteer service to make communities safer, stronger, and better prepared to assist the public during local community events and disasters of all kinds.
To find out more about the Vancouver Volunteer Corps, visit www.vancouver.ca/vvc.
If you're interested in joining our team or just want to find out more, come to our next orientation session to find out if Vancouver Volunteer Corp (VVC) is right for you.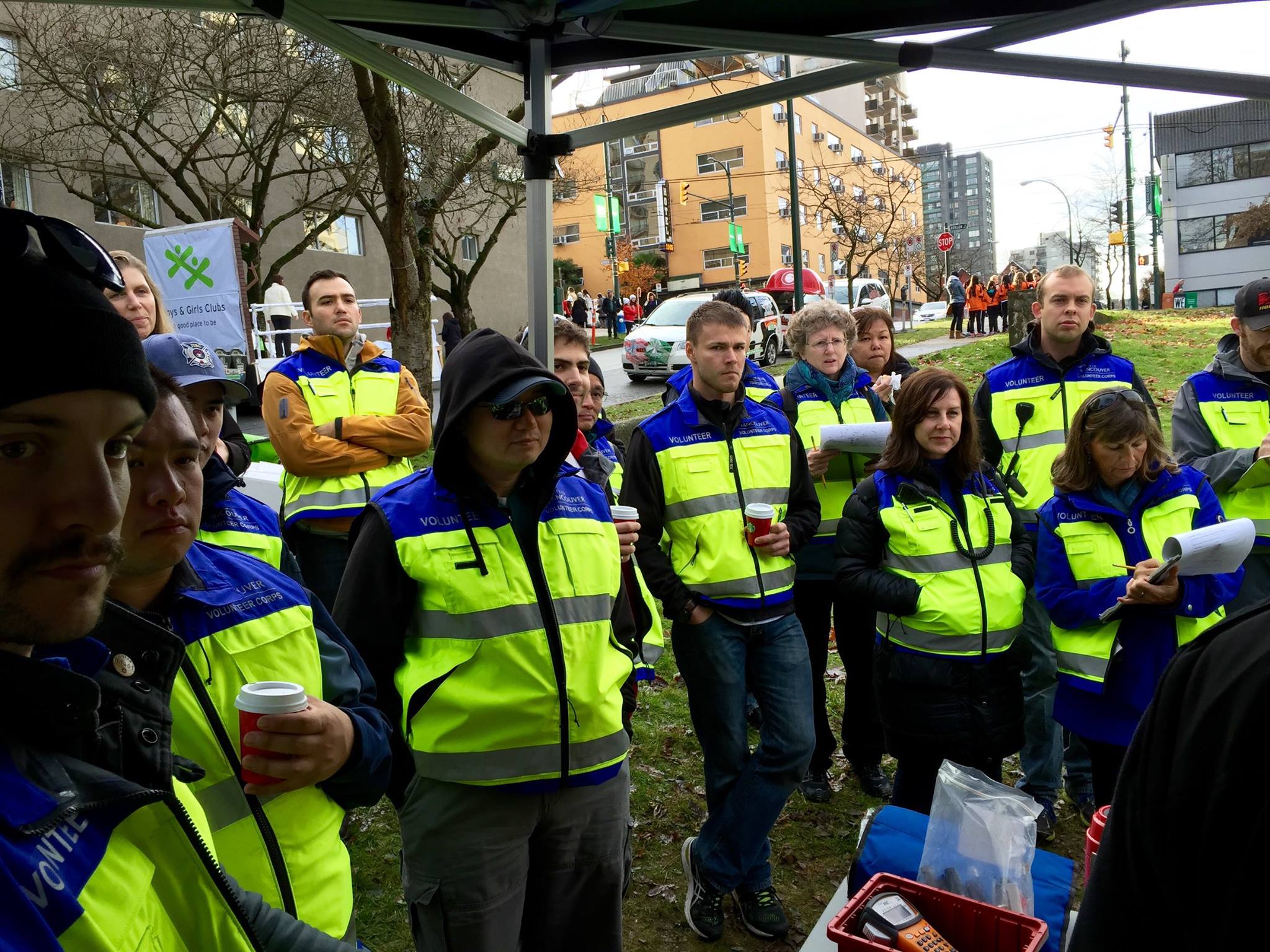 DISCLAIMER:
The City of Vancouver uses the Eventbrite program for the convenience of the public. However, you need not use Eventbrite and you may register for this event by emailing the City of Vancouver at vvc@vancouver.ca or calling 604-829-4464. You should provide personal information to us only by the methods that you authorize.
NOTE THAT ANY INFORMATION SUBMITTED TO EVENTBRITE WILL BE STORED ON SERVERS IN THE UNITED STATES AND ACCESSED IN THE UNITED STATES, AS AND FOR THE PURPOSES DESCRIBED IN THE "EVENTBRITE TERMS OF SERVICE AGREEMENT (BUYERS AND OTHER NON-ORGANIZERS)" (https://www.eventbrite.ca/tos/) AND THE INCORPORATED EVENTBRITE "PRIVACY POLICY" (https://www.eventbrite.ca/privacypolicy/). Please refer to the foregoing Eventbrite documents for other information regarding the manner in which personal information that you submit will be collected, used, accessed and disclosed if you choose to use Eventbrite. By using Eventbrite, you will be deemed to agree to the terms and conditions stated in such documents, in relation to the information you submit to Eventbrite, commencing as of the date you submit such information to Eventbrite.
Personal information collected, whether via Eventbrite, email or telephone, will be used by the City of Vancouver only for the purpose of managing attendance at the VVC Orientation Event. Such personal information is collected by the City of Vancouver under the authority of the Freedom of Information and Protection of Privacy Act. Questions may be directed to the Director, Access to Information at 453 West 12th Avenue, Vancouver, British Columbia V5Y 1V4 or via telephone at 604-873-7999.