Description

Presents
Vancouver WaterCity 2040
Workshop #2 (in a series of four)
Creekside Community Recreation Centre, Multipurpose room #1
1 Athletes Way, Vancouver, BC
Tuesday, November 25, 2014, 6:00-8:30PM
Doors open at 5:45PM (Please arrive on-time so we can start promptly)
Join the Vancouver Transformative Leaders of the Future Team* and our provocateur for the evening
Dana McDonald
Greenspace Program Manager in Evergreen's Vancouver office
to deepen and explore the scenarios created to date.
Free participation with registration!
WaterCity 2040 is a 3-city multi-stakeholder scenario planning initiative* (see below for scenarios).
Launching in September 2014 and running for 9 months in Vancouver, Calgary and Toronto. This initiative will bring together community and decision makers to:
Collaborate, envision and design plausible futures

Identify the necessary steps to create these futures
WaterCity 2040 will activate the knowledge, creativity and skills of young professionals as they work alongside current decision-makers to co-develop a 25-year water vision.
Each city will focus on innovative ways to interact with, use, capture and reuse water, weather change impacts and adaptation, application and implementation of low-impact design, the protection and restoration of urban waterways and outline new policies to move cities towards a sustainable future. Using Waterlution's facilitation processes, we will guide each city to develop action reports that will be made public and shared with decision-makers. The success of the 2014-2015 project will result in adding more cities the following year, and/or playing a pivotal role in realizing the co-created action plans.
This is a first-of-its kind open and cross-sector consultation with Canadians in urban centres to design the future they want for their city, while considering possible futures, factors, shocks and trends and how resilience could be built towards these. This opportunity merges innovative ideas, design thinking and social change around topics of water (quality and quantity), environment, health, and sustainability challenges.
Join us as we continue this process and develop the future scenarios for Vancouver!
You do not have to be a water "expert" to join us. We are looking for a diversity of thinkers and backgrounds to reflect the larger system - so please share this opportunity widely.
***
*Scenarios developed:
The Story of "Climate Adapted Vancouver" It is 2040 and Vancouver has harnessed the opportunities presented by climate change to the benefit of urban infrastructure and citizens by being aware of local preferences and changing local conditions. Vancouver is adapting to and working with climate change rather than against it.

The Story of "Unaffordable Vancouver" The year is 2040, Vancouver has continued on the same trajectory it was on in 2014. It is practically impossible to own housing in Vancouver and rents are high. It is a luxury and a status symbol to live in the inner city, so the wealthy dominate the downtown and are large consumers of goods and services.

The Story of "Self-Sustaining Vancouver" In 2040 Vancouver has a vibrant local economy with an emphasis on sustainable products and closed loop industries (e.g. recovering energy and nutrients) to minimize waste. The local mantra is "made in Vancouver, made For Vancouver". Products that cannot be produced locally are imported.

The Story of the "Bluest City in the World" Still being developed...
***
About scenario planning:
Scenarios are stories about what could happen in the future. Scenario planning allows for community and decision makers to work with possible futures to influence the actual future by offering plausible, relevant, clear and comprehensive stories that can be extremely useful in conversations between stakeholders. Waterlution will work on bringing diverse stakeholders into the process.
***
The Vancouver Transformative Leaders of the Future Team: Tina Barisky, Jeremy Braacx, Rebecca Chaster, Kathryn Fisher, David Leung, Fraser James Mah & Sameer Shah
Supporters: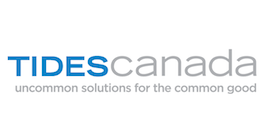 Organizer of Vancouver - WaterCity 2040 Workshop #2
Waterlution inspires pattern-making and pattern-breaking change towards a healthy and sustainable relationship with water.
We develop dynamic communities of action by providing opportunities for leadership development and multi-stakeholder dialogue around local, regional and national water issues. 
Waterlution Hubs are all about building robust communities of effective water leadership. We build networks of water-focused change-makers who learn from one another and build each others' capacity to make real change towards the sustainable management of water resources and watersheds in their communities.