Vancouver - WaterCity 2040 Workshop #3

Tuesday, 10 February 2015 from 6:30 PM to 9:00 PM (PST)
Event Details

Presents 
Vancouver WaterCity 2040
Workshop #3  (in a series of four)
Event location:
Creekside Community Recreation Centre, Multipurpose room #1
1 Athletes Way, Vancouver, BC
Tuesday, February 10, 2015, 6:30-9:00PM
Join the Vancouver Transformative Leaders of the Future Team* and our provocateur for the evening:
Chris Corrigan
Often Chris partners with Waterlution to lead the Art of Hosting Water Dialogues. However, for this gathering Chris will have a different role, to provoke participants to think big and deepen the scenarios created to-date.
We invite urban planners, municipal staff, consultants, community activators and water lovers to join us as we envision how Vancouver can move its water resiliency plans forward.
Free participation with registration!
WaterCity 2040 is a 3-city multi-stakeholder scenario planning initiative (see below for scenarios).
Launching in September 2014 and running for 9 months in Vancouver, Calgary and Toronto. This initiative will bring together community and decision makers to:
Collaborate, envision and design plausible futures 

Identify the necessary steps to create these futures
WaterCity 2040 will activate the knowledge, creativity and skills of young professionals as they work alongside current decision-makers to co-develop a 25-year water vision.
Each city will focus on innovative ways to interact with, use, capture and reuse water, weather change impacts and adaptation, application and implementation of low-impact design, the protection and restoration of urban waterways and outline new policies to move cities towards a sustainable future. Using Waterlution's facilitation processes, we will guide each city to develop action reports that will be made public and shared with decision-makers. The success of the 2014-2015 project will result in adding more cities the following year, and/or playing a pivotal role in realizing the co-created action plans.
This is a first-of-its kind open and cross-sector consultation with Canadians in urban centres to design the future they want for their city, while considering possible futures, factors, shocks and trends and how resilience could be built towards these. This opportunity merges innovative ideas, design thinking and social change around topics of water (quality and quantity), environment, health, and sustainability challenges. 
Join us as we continue this process and develop the future scenarios for Vancouver!
You do not have to be a water "expert" to join us. We are looking for a diversity of thinkers and backgrounds to reflect the larger system - so please share this opportunity widely.
***
Scenarios developed:
The Story of Vancouver as the Bluest City
It is 2040 and Vancouver is a world leader in innovative and responsible water management. Building upon Vancouver's Greenest City action plan and other sustainability initiatives throughout Metro Vancouver, the lower mainland has invested heavily in a Bluest City plan. This has involved rethinking how we manage our water resources to move towards closed-loop water management in addition to deep, meaningful citizen engagement around the region's relationship to water. 
The Story of Climate Resilient Vancouver
It is 2040 and Vancouver has been deliberate and visionary to ensure that we are ready for the changes brought by global climate change and also well positioned to benefit from the opportunities that may arise. Regional leaders and citizens alike have taken steps to mitigate the degree of change that will occur as a result of climate change, but acknowledging the projections for change that will occur, we have become a world leader in adapting to a changing, unstable climate. By investing heavily in research and development we know what things will work before they are needed. We've also rethought our relationship with planning to be responsive to unpredictability, focusing heavily on building resilience and a culture of learning from our failures.
The Story of Unaffordable Vancouver
It is 2040 and domestic and international investment in Vancouver and the lower mainland has continued full pace as a highly desirable location to live and work. Some of the greatest buildings in the world are being built downtown and many international corporations have relocated their head offices to the top floors of these buildings. As a result of this unchecked development, anyone not part of this new elite could ever dream of purchasing or even renting a house anywhere but the least desirable locations. This has led to increasing sprawl of the city and the pushing out of less affluent residents. 
The Story of Disaster Prepared Vancouver
It is 2040, and Vancouver has heeded the warnings about the risks of living on an unstable coastline where the threats of earthquakes, tsunamis, and other significant disasters that could wipe out large areas of the city. We are now prepared for whatever the natural world can throw at us. If "The Big One" has already occurred between now and then, the city rebounded quickly from a minimal damage scenario thanks to the aggressive measures taken to make sure we would be ready.
The Story of Transport Hub Vancouver
It is 2040 and the global transport of resources, people, and ideas has only accelerated over the past 25 years. Vancouver has taken deliberate steps to be a central node in this global network and has established world-class infrastructure for supporting this. We exist at the nexus of Asia, North America, and beyond and link some of the largest markets and communities in the world. This transport ideology has led Vancouver to continue developing as a smorgasbord of cultures with a vibrant blend of people from all over the world fed by a diverse supply of global artifacts. 
***
About scenario planning: 
Scenarios are stories about what could happen in the future. Scenario planning allows for community and decision makers to work with possible futures to influence the actual future by offering plausible, relevant, clear and comprehensive stories that can be extremely useful in conversations between stakeholders. Waterlution will work on bringing diverse stakeholders into the process.
***
Please note: Metro Vancouver will be filming at the event to feature on the Metro Vancouver Close Up program which will air on local cable television channels and be available online. If you do not wish to appear in the filming, please let your hosting team know when you check-in and we will keep you out of the filming while you contribute your ideas. 
***
*The Vancouver Transformative Leaders of the Future Team: Tina Barisky, Jeremy Braacx, Rebecca Chaster, Kathryn Fisher, David Leung, Fraser James Mah & Sameer Shah
Supporters: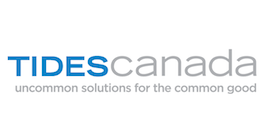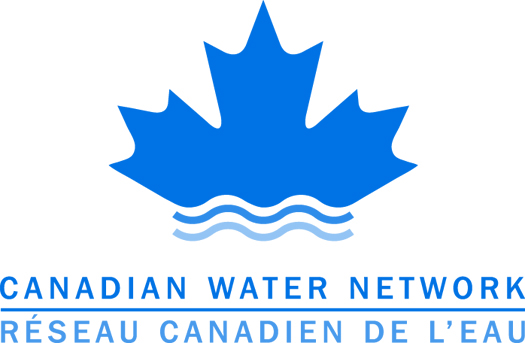 When & Where

Event location: Creekside Community Recreation Centre
1 Athletes Way
Multipurpose room 1
Vancouver, BC V5Y 0B1
Canada

Tuesday, 10 February 2015 from 6:30 PM to 9:00 PM (PST)
Add to my calendar
Organizer
Waterlution inspires pattern-making and pattern-breaking change towards a healthy and sustainable relationship with water.
We develop dynamic communities of action by providing opportunities for leadership development and multi-stakeholder dialogue around local, regional and national water issues. 
Waterlution Hubs are all about building robust communities of effective water leadership. We build networks of water-focused change-makers who learn from one another and build each others' capacity to make real change towards the sustainable management of water resources and watersheds in their communities.