VANCOUVER'S BOAT PARTY CRUISE IS THE HOTTEST TICKET IN THE CITY FOR THIS WEEKEND ~ DJS ~ LIVE PERFORMANCES ~ CASH BAR ~ GIVE-AWAYS & MORE!
About this event
Where It's At Entertainment presents
🧛‍♂️ VANCOUVER'S HALLOWEEN 🎃
👻 GHOST BOAT 🚢
🧟 PARTY CRUISE 2021🌊
Y'argh, Vancouver! While a Halloween party on land is fun, there's nothing like a spooky celebration at sea to view your city like never before. Departing from Vancouver's pier this Halloween 2021! This is the #1 haunted boat party you want to be on cruising through False Creek, English Bay and into the inner harbour
Our DJ's playin the hottest Top 40, Hip Hop, Throwback, R&B, Reggaetón and much more ghoulish tunes! Haunting decorations, spooky sips and scrumptious treats, this Halloween cruise allows you to celebrate in style. Have a look at our spooktacular event details and make sure to don your scariest apparel.
The Abitibi, is a two-level vessel with indoor deck and an outdoor open-air deck with tent which makes it a perfect floating nightclub on both levels which offers two dance floors, it provides amazing views and a delightful party experience !
Featuring:
• 3 hours of cruising on the ocean
• Complimentary Halloween gift bag from our Sponsors
• Fully Licensed Cash Bar
• Spectacular views
• Two-Floor Boat with interior and exterior viewing decks
• Club-like Dance Floor on both levels
• DJ's and live performances
★★★★★★★★★★
VIP Check-In 7:30PM
VIP Boarding: 7.45PM
General Boarding: 8:00PM
Departure: 8:45PM
Arrival: 12:00AM
BOAT: Abitibi DEPARTURE LOCATION: 750 Pacific Blvd, Vancouver / Dock B
Tickets www.whereitsatent.com OR for other payment options contact Chelsie 604.809.3810
★★★★★★★★★★
19+ EVENT / ID REQUIRED / NO REFUNDS (UNLESS EVENT IS CANCELLED)
(FOLLOWING ALL COVID-19 PROVINCE-WIDE RESTRICTIONS)
PLEASE NOTE: VANCOUVER CRUISES STAFF REQUIRE PROOF OF VACCINE TO BOARD, IF YOU NEED MORE INFORMATION PLEASE CONTACT INFO@WHEREITSATINC.COM
★★★★★★★★★★
In accordance with Work Safe & Health Canada we have developed the following COVID-19 safety plan to ensure a safe experience for our artists, venue staff and guests. If you're feeling ill for any reason or been outside of Canada the last 14 days, DO NOT attend the event.
We've taken a very thoughtful approach when it came to launching our NEW events, nothing was rushed and everything was well thought out before the decision was made to bring back our events. We can finally say we're ready. Things may look different and they are! There's no doubt they are but be assured that if you're comfortable going out to events, our company have taken all the necessary safety steps to protect all involved. We hope our events give you that piece of mind so you can enjoy them safely.
★★★★★★★★★★
FOR COVID-19 EVENT SAFETY PLAN & WAIVER PLEASE CHECK OUR WEBSITE WHEREITSATENT.COM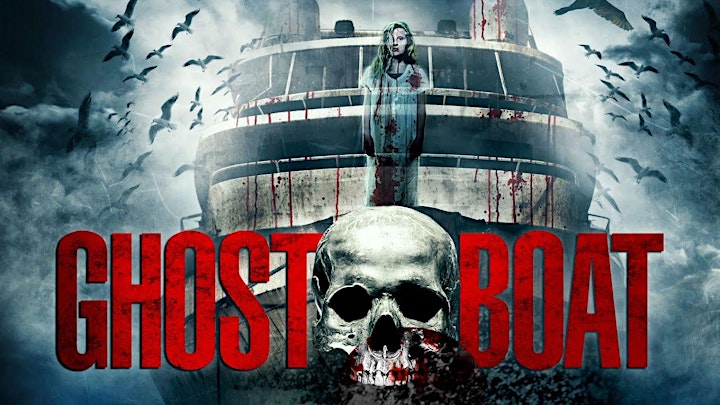 Organizer of Vancouver's Halloween Ghost Boat Party Cruise 2021(Friday Night)
Where It's At Entertainment is a rapidly growing company in the entertainment industry that was formed in 2008. We strive to stay ahead of the game to bring you the best in entertainment and want to throw events that everyone can enjoy. We are one of the top FEATURED PROMOTERS in the Canadian urban music industry. Nominated 'Best Urban Promoter' and 'Event of the Year' for the VANCOUVER Nightlife Awards.

Our services are offered throughout the country of Canada and soon USA, available for but not limited to:

PARTIES
SPECIAL EVENTS
CORPORATE EVENTS
FUND RAISERS
BIRTHDAYS
STAGS' & STAGETTES'
WEDDINGS
LIVE SHOWS
ALL AGES SHOWS
SCHOOL DANCES
ARTIST PROMOTIONS
RELEASE PARTIES
CONCERTS
ARTIST CROSS COUNTRY TOURS
OR PRETTY MUCH ANY OTHER REASON TO PARTY!!

Where It's At Entertainment will plan, host, and execute your event from beginning to end and will incorporate any of your individual ideas, or visions. As we are affiliated with a variety of other promotional companies; we collaborate with them to ensure your event is one that will not only be a success; but an event to be remembered. We come equipped with our own staff and have full access to a number of event resources that include (but are not limited to):

graphic designers (design & print of posters, flyers, tickets, invitations, etc…)
models, dancers/go go dancers, promo girls (all types of products & services)
sound, lighting & video djs
bartenders
bouncers & security
event staff (coat check, cashier, hostess, etc..)
artists & performers
several different MC's & DJ's (who all believe in the diversity of music. They play it all from R & B, rock, hip-hop, rap, underground, house, metal, punk, alternative, top 40, country & even a lil jazz…

Chelsie & Co. are the founders of 'Where Its At Entertainment' and we live to entertain! Having experienced horrible events with bad music, bad lighting and a bad atmosphere we know what it takes to make your event awesome and bring you exactly what you're looking for.