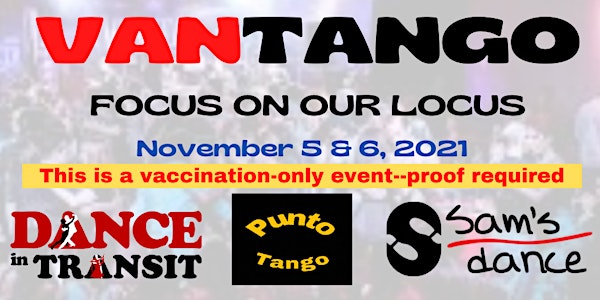 VANTANGO:  Focus on Our Locus
Our first Tango festival, these two days and nights will focus on our talented LOCAL tango teachers. We hope you will support VanTango!
When and where
Location
Holy Trinity Ukrainian Orthodox Cathedral 154 East 10th Avenue Vancouver, BC V5T 1Z4 Canada
About this event
REGISTER IN ADVANCE--LIMITED CAPACITY! No in-person registration.
Use promo codes to save $$$$ (DANCEINTRANSIT, JORGE, GABRIEL, SANTIAGO)
YOU MUST EMAIL YOUR PROOF OF VACCINATION TO samsdancevan@gmail.com BEFORE YOUR REGISTRATION IS CONSIDERED FINAL. Tell us if you lead, follow, or both.
Should Covid restrictions still apply, we will have to reschedule this festival. Full refunds will be issued. We reserve the right to refuse any applicant.
Vancouver Tango Festival
VANTANGO: Focus on Our Locus
Four workshops with our amazing Vancouver Tango teachers, two milongas, music from experienced DJs, dancing for everyone!
Our goal is to expand our tango community by introducing new dancers to this engaging dance and provide a post-Covid tango experience for tango community members who have been anxiously awaiting a chance to dance again.
Rather than importing teachers for our first festival, we have decided to feature the skills and talents of some Vancouver's finest and most experienced tango teachers. Our featured teachers are a combination of excellent dancers, lauded performers, and experienced teachers. They are invested in the quality and growth of our local tango community and truly want to improve the dance skills of their students.
Our teachers will be attending the milongas to dance with people, and talk about tango traditions and music. Vantango promises to be a total tango experience!
PARKING: There are very limited spaces underground, but plenty of parking on the street in the area (Main Street, 10th Avenue, etc.)
F e a t u r i n g:
Jorge from Punto Tango with Melina
Gabriel from Argentine Tango Lab with Maria
Deborah & Santiago from The Tango Studio
WORKSHOP DESCRIPTIONS
Friday Workshop with Jorge & Melina: 3:00 PM - 4:40 PM (including 10-minute break) Changing Dynamics: Slowing down, speeding up, changing directions, changing from linear to circular movements, from smaller to larger movements, are all different ways to change the dynamics of the dance. To keep things interesting in dance, as in life, we need variety, diversity, and change. Without change, your dance can get boring. Using different types of sequences and songs, we will explore how to bring those different dynamics alive in Tango!
Friday Workshop with Gabriel & Maria: 5:00 PM - 6:40 PM (including 10-minute break) Milonga: Understanding the unique rhythm and steps in dancing milonga; how to make this dance fun, with a natural, organic style, and why it should be danced differently than tango. We'll look deeper into the rhythmical variations and focus on new steps and unique patterns for milonga lisa, milonga traspié, and more…You'll learn how to use dynamics in milonga dance without having to 'run' or without the use of much space.
Saturday Workshop with Deborah & Santiago: 3:00 PM - 4:40 PM (including 10-minute break) Vals Sequences: Dynamics and musicality to help you interpret Vals as the unique dance that it is and to truly distinguish it from the way you dance Tango.
Saturday Workshop with Jorge & Melina: 5:00 PM - 6:40 PM (including 10-minute break) Giros, Sacadas, Enrosques: A trio of movements that is difficult for most dancers to master. Starting off with a few different giros, we will then slowly raise the difficulty by adding enrosques and sacadas for leaders and followers, some easier and some more difficult versions for everyone to try.
MILONGAS DESCRIPTIONS
Friday night with DJ Henri 9:00 PM - 1:00 AM
Saturday night with DJ Santiago 9:00 PM - 1:00 AM
JORGE LUIS OLGUIN is a teacher, dancer, and choreographer of Argentine tango and folklore. With more than 27 years of experience in Argentine tango, he has participated in different festivals and championships, both in Argentina and other countries. Jorge has taught in different countries, including South Korea (Seoul, Jeju Island), Chile, Brazil, Italy (Bari, Rome, Terlizzi, Lecce, Taranto), United States (Tennessee, Atlanta, Charlotte, Orland, Chicago), and CANADA (Vancouver, Edmonton, Calgary, Victoria), bringing the Argentine Tango and teaching its roots, its culture, and music. Jorge specializes in dancing tango with heart, transmitting emotions, passion, elegance, and skill in different classes, technique, musicality, and dynamic ornaments for men and women. Jorge's focus is on interpreting Tango to dance naturally and with passion!
MELINA MISTRAL is praised for her elegance and power as a dancer and respected as a pedagogical and dedicated teacher. Melina's passion for Argentine Tango is undeniable. When she isn't traveling throughout North America or Europe, performing in festivals, giving workshops, or DJing, she works in Montreal. Melina's body knowledge came from years of martial arts training, sports, and dance. She has worked with different dancers, such as Ney Melo (USA), Veronica Toumanova (France), Leandro Haeder (Argentina), Cristian Sierra (Chile), and Raphaël Baron (Canada). Melina has explored both the leader and follower roles in the dance, making her a strong solo teacher and versatile dancer.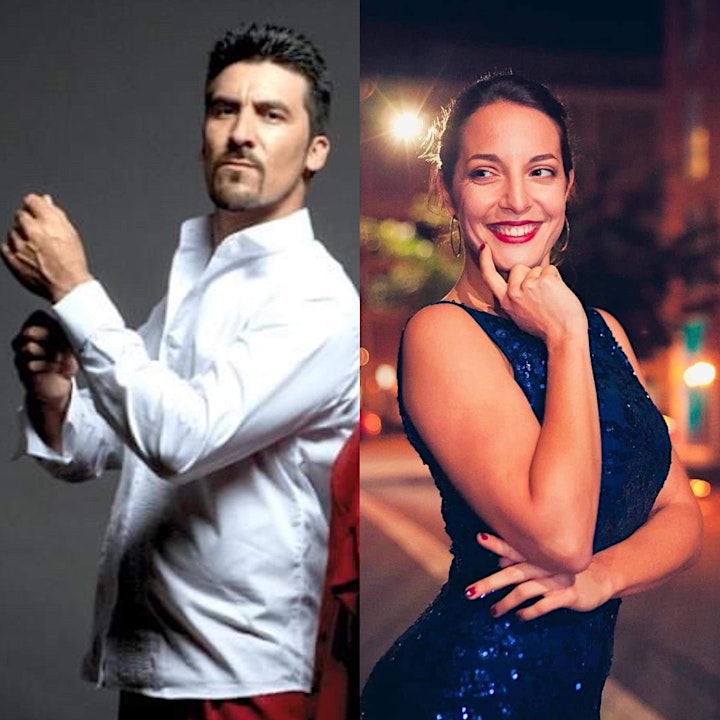 GABRIEL MONTY fell in love with tango on his first trip to Argentina, more than 20 years ago. And never lost the love for it. He was lucky to train with some of the best in tango: Carlitos Perez, Osvaldo Zotto, Guillermina Quiroga, Vanesa Villalba, and Facundo Pinero, and been influenced by great dancers like Fernando Gracia, Claudio Gonzalez, Alejandra Gutty, and Daniel Juarez. Gabriel has had the opportunity of teaching and performing from Buenos Aires to Europe, US and Canada. He likes to dance the way he hears and feels the music. Gabriel sees each dance as unique for the song at the time and this is the beauty of Argentine tango. Gabriel teaches traditional tango in a systematic way with a strong understanding of body movement, where the dance looks effortless and develops naturally with a strong connection between partners. This way the dancers can express themselves through their own unique creative interpretation. www.argentinetangolab.com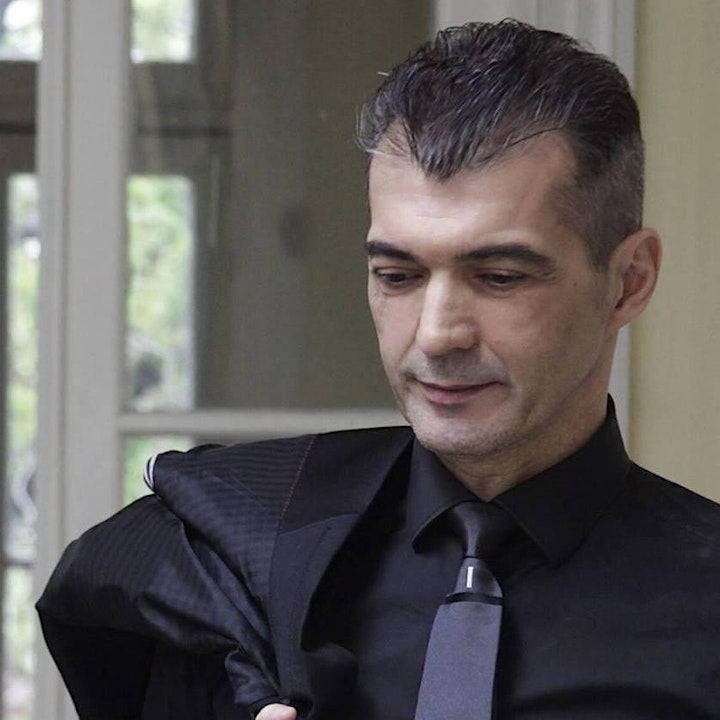 DEBORAH & SANTIAGO bring a rich background in tango, dance, and movement studies to their partnership. Santiago grew up in Argentina and took tango classes starting at a young age near his home in Mendoza. Deborah lived in Buenos Aires from 1999 - 2007, training with tango's most important maestros. Their biggest influences have been Los Dinzel, Gustavo Naveira, Graciela Gonzales, Ester and Mingo Pugliese, Chico Frumboli, Gabriel Angio, and Natalia Games. They have been teaching together in Vancouver since 2008, and have been an integral part of building the local tango community, creating a warm, inviting, and inclusive space for learning and social dancing. Their classes are devoted to developing body awareness, connection, creativity, musicality, and the beauty of improvisation. Their enthusiasm for transmitting the passion and poetry of tango make them compelling performers. Santiago and Deborah have been honoured to share the stage with many talented musicians and dancers as part of the cast of Tango Poema, they have been featured performers at The Dance Centre, The Act, New Works Dance Festival, and several appearances at In the House Festival. www.thetangostudio.com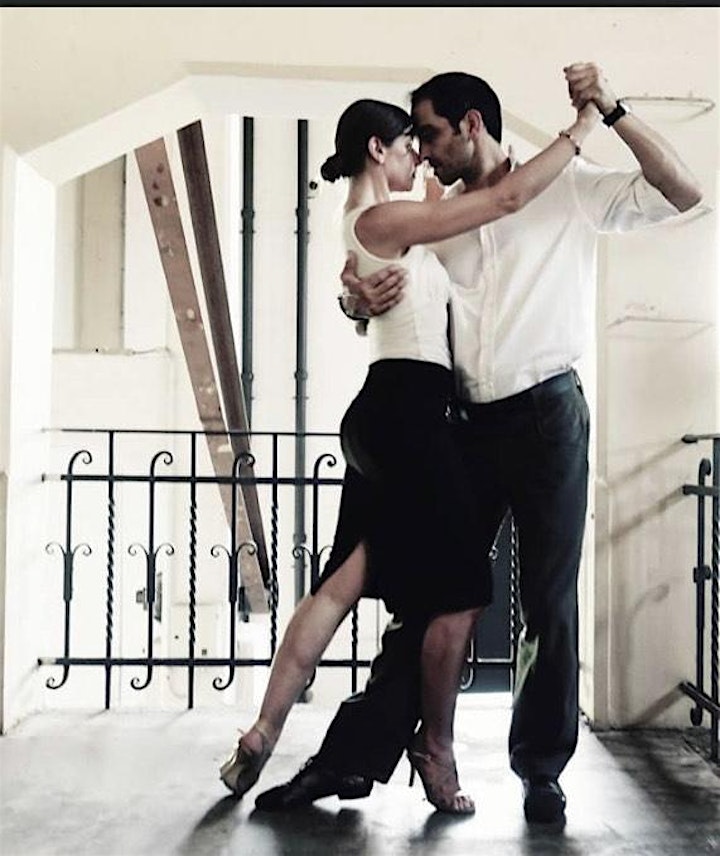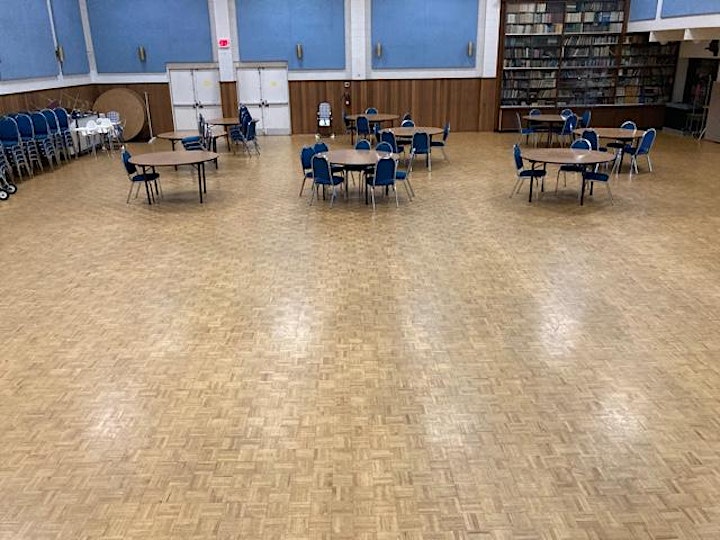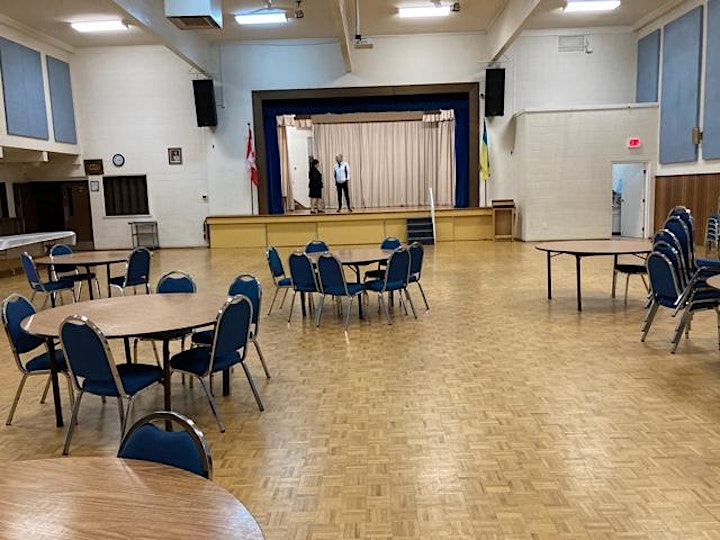 The beautiful dance floor!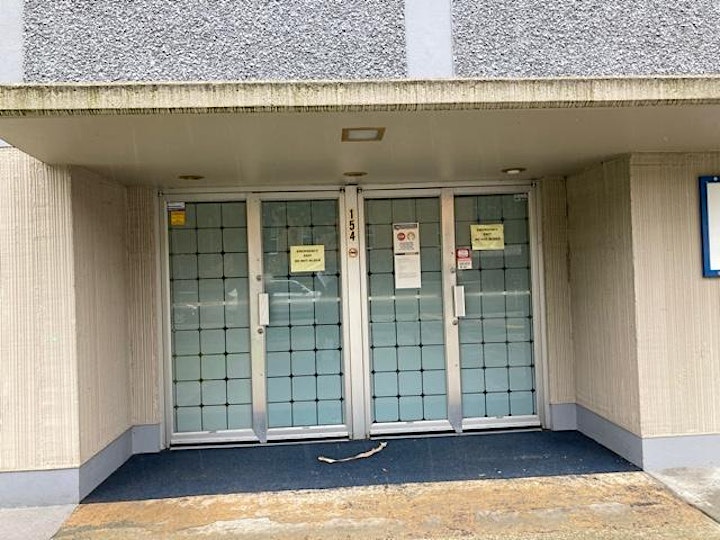 ENTER HERE ON 10TH AVENUE