VAPES, CHEWS & HOOKAH: EMERGING TRENDS IN TOBACCO USE AMONG YOUTH–UPDATED

Tuesday, 15 November 2016 from 10:00 AM to 11:30 AM (EST)
Event Details
This webinar was presented in March, but due to popular demand and updates in the field, we are providing an updated version of this webinar again, including information on plain packaging.
While student use of tobacco cigarettes has consistently and significantly decreased in the past 15 years, there are new and emerging products for smoking and tobacco intake that complicate the youth education arena. This webinar will provide information on these emerging trends in tobacco use among young people, providing an overview of the products, current legislation and examples of campaigns that are taking action in the province. We will describe the alternative products and how they relate to tobacco use among young people, specifically looking at water pipes, vapes (or e-cigarettes) and "smokeless" forms such as chew and snus, as well as the role of flavouring in creating a market among novice users. We will consider the issues surrounding youth interest in and access to these products and the challenge faced by health educators to respond to this changing landscape.
This webinar will be updated to provide information on the federal governments promise to introduce plain and standardized packaging (PSP) into the market.  We will go over what this means and why it matters.  We will also be joined by two guests who will speak about Freeze the Industry's upcoming campaign on PSP.
Presenters bios and more information


This event is co-hosted by Parent Action on Drugs and Youth Advocacy Training Institute.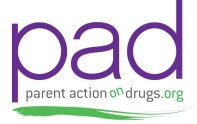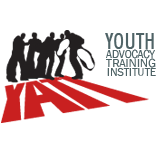 Organizer
HC Link works with community groups, organizations, and partnerships to build healthy, vibrant communities across Ontario. We offer consultations, learning and networking events, and resources in both English and French. 
Réseau CS appuie les groupes communautaires, les organismes locaux et régionaux de même que les partenariats communautaires à travers l'Ontario pour créer des communautés dynamiques et en santé. Nous offrons des services de consultation et des activités d'apprentissage et de réseautage en anglais et en français.