Description
The Fitness Showdown & Expo is one of the most exciting events to hit Vaughan Ontario! The expo features free samples, great prizes, free parking, exhibitors, mingling and networking for business owners plus a fun filled, fitness obstacle course! Obstacle course grand prize is an all inclusive vacation trip for two! Prizes are valued over $4,000! There is sponsorship opportunities, promotional gift bags for attendees and we're expecting 400 attendees.

To watch our video click here!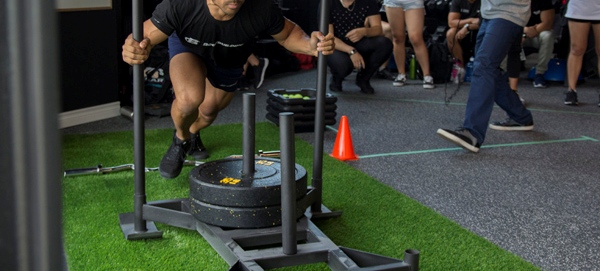 REGISTRATION
Everyone must show registration in print or on a mobile device and valid I.D. will be required. You don't need to be Dwayne "The Rock" Johnson to participate in the obstacle course but minimum age is 19 years old. Obstacle course participants must arrive at 12:00pm or may loose their spot. Participants will race against time and\or each other while pushing weighted sleds on turf, running with medicine balls, jumping, crawling, pulling weighted sleds and completing more challenges! The obstacle course grand prize is an all inclusive beach vacation trip for two! Prizes are valued over $4,000!
Please be aware that outside foods are prohibited on any turf area within the facility, especially foods that may get caught within the turf such as popcorn, beans, rice, etc. FOR IMPORTANT OBSTACLE COURSE INSTRUCTIONS CLICK HERE
NUTRITIONAL SUPPLEMENT SESSION AT 1:10PM

Kick back, relax and learn about nutritional supplements presented by Markus Kaulius from Magnum Nutraceuticals Inc. Magnum Nutraceuticals will help all athletes and fitness enthusiasts improve performance! Everyone who attends this session will receive a complimentary meal sponsored by Meal Butler. To see a video from Magnum Nutraceuticals Inc. click here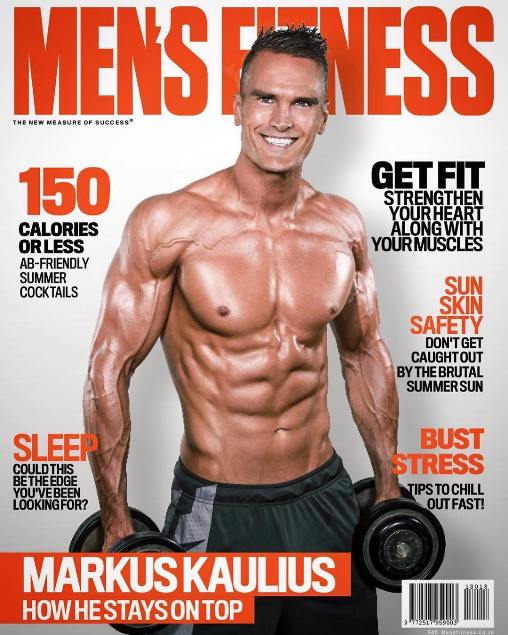 EVENT LIABILITY WAIVER
All attendees are entering the facility at their own risk and Obstacle Course participants are competing at their own risk. By registering for this event all registrants authorize Popeye's Supplements to contact them after the event. By registering obstacle course participants have gotten clearance from an authorized medical physician and\or have no known illness or health issue, and believe they are fit to participate in the described obstacle course. Event registrants, obstacle course participants and everyone that enters the facility agree that Popeye's Supplements, event organizer\event management, its partners, associates and affiliates will not be held responsible if injuries occur during this event, and will not be subject of any lawsuits. FOR IMPORTANT OBSTACLE COURSE INSTRUCTIONS CLICK HERE

EXHIBITORS, SPONSORS & PROMOTIONAL GIFT BAGS
10'x10' and 5'x10' Exhibit Booths are now only $299 + 13% hst and includes table + chair! Limited amount of booths availale so we strongly suggest that you register now!!! We're also seeking event sponsors and advertisers to provide items for our promotional gift bag for attendees. Booth rates in our media kit and vendor agreement are now actually $299. To review our Media Kit click here. For exhibitor registration click here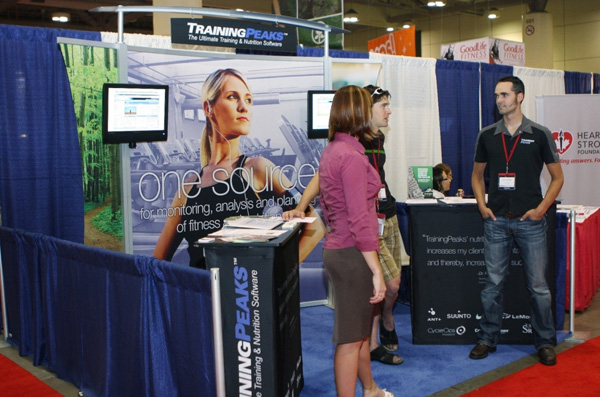 SCHEDULE
11:00am to 12:00pm - Enjoy free samples, exhibits and music while you mingle.
12:00pm to 12:20pm - Opening announcements and Round 1 of obstacle course!
12:20pm to 12:40pm - Visit exhibitors, try samples and listen to prize winner announcements!
12:40pm to 1:10pm - Round 2 of obstacle course!
1:10pm to 1:55pm - Nutritional supplements presentation by Magnum Nutraceuticals Inc.
1:55pm to 2:20pm - Round 3 of obstacle course!
2:20pm to 3:00pm - Enjoy free samples, exhibits and music while you mingle.
3:00pm to 3:20pm - OBSTACLE COURSE SEMI-FINALS & FINALS!
3:20pm to 3:35pm - Visit exhibits, try samples, mingle and enjoy music.
3:35pm to 3:50pm - OBSTACLE COURSE WINNER ANNOUNCEMENTS!
3:50pm to 4:00pm - Enjoy music and visit vendors during this short break.
4:00pm to 4:20pm - Education session on what's really inside your food. Presented by by Meal Butler
4:20pm to 5:00pm - Get free samples, talk to exhibitors and mingle while enjoying music.
5:00pm - THE END!

OUR POLICY
Please read and follow our registration and video recording policy by clicking HERE