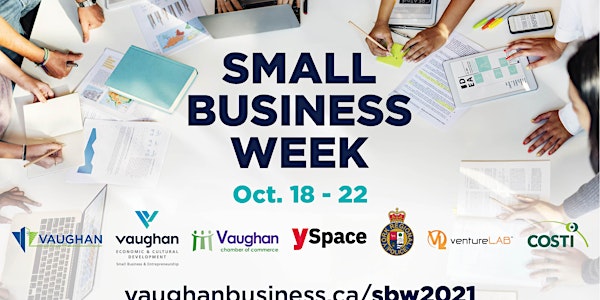 Vaughan Small Business Week - Crime prevention for Vaughan Business
Join to meet Crime Prevention Office Vince Garisto from YRP and learn about Crime Prevention services tailored to business in Vaughan.
About this event
First-of-its-kind Workshop Series with York Regional Police
Do you know how to keep your business and workplace safer? This is a 3-part series of workshops led by York Region Police's Crime Prevention Officer Vince Garisto. The workshops are designed for Vaughan local businesses and entrepreneurs whether with brick and mortar locations or home-based businesses, and will share practical knowledge on how to keep your business and the community safe.
Upcoming sessions:
In the first part of this series, you will learn about crime prevention services tailored to Vaughan business, for convenience, we are offering two-time options to tuning into this.
Morning session: Oct. 19, @ 9 a.m.
Afternoon session: Oct. 19, @ 3 p.m.
The second session; schedule in November will explore the topic of physical safety and how to protect your premises.
Session 3 coming up in December, will focus on designing safety policies and procedures for your business.
ABOUT SPEAKER: CONSTABLE VINCE GARISTO, CRIME PREVENTION OFFICER OF YORK REGIONAL POLICE
Police Constable Vince Garisto has been a member of York Regional Police since 2000. In total, he has over 23 years of law enforcement experience. Vince has spent the majority of his career serving the community as a front line officer in Vaughan. He also has experience as an investigator and as a member as of the YRP Mental Health Support Team. Vince is currently assigned to Vaughan's 4 District as the Crime Prevention Officer.
As part of his responsibilities, Vince provides citizens and businesses with security assessments. These CPTED (Crime Prevention Through Environmental Design) assessments or audits lay the foundation for protecting physical structures and deterring criminal activity.
Vince also provides information sessions to community groups and private industry about relevant topics such as: fraud and scam protection, personal and employee safety, de-escalation techniques and how to access York Regional Police services.
As a proud resident of Vaughan, Vince gives back to his community by volunteering as a coach in a wide range of sports over the last fifteen years.
"It is my pleasure to serve the residents of Vaughan and I am committed to keeping Vaughan, one of the safest communities of it's size, in Canada." Crime Prevention Officer Vince Garisto.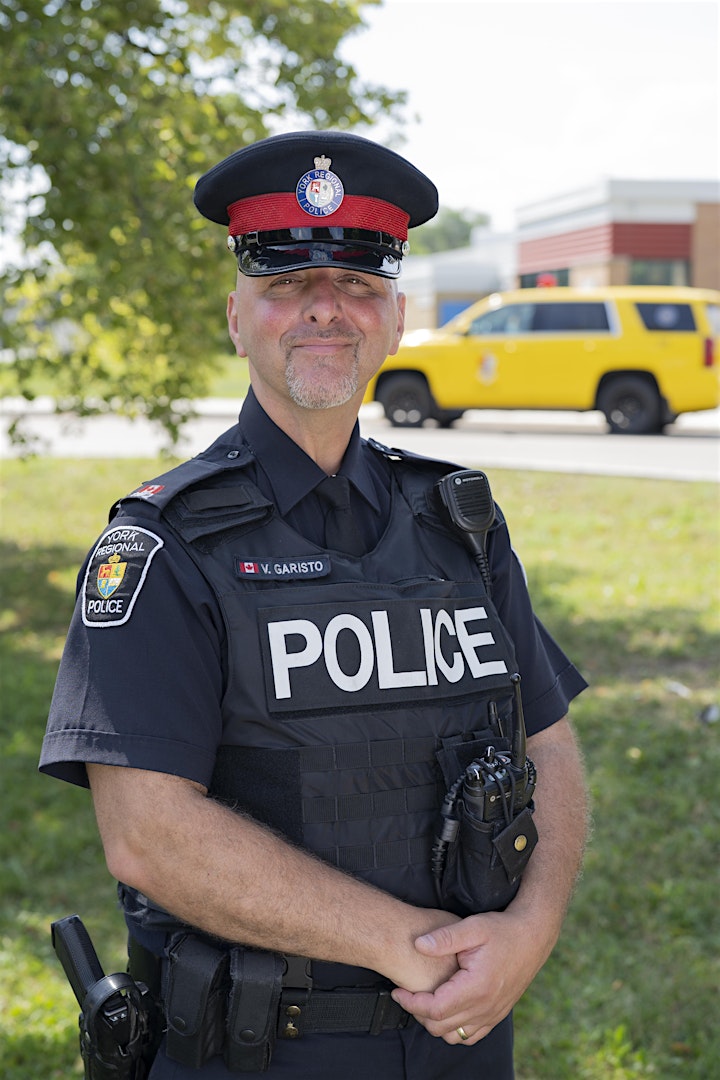 VAUGHAN SMALL BUSINESS WEEK
This workshop is being presented as part of Vaughan Small Business Week, happening October 18 - 22, 2021. For other events taking place as part of this event, please visit: vaughanbusiness.ca/sbw2021