Description
The Blue Spruce Club invites you to our Speed Oiling | Essential Oils Workshop in Vaughan.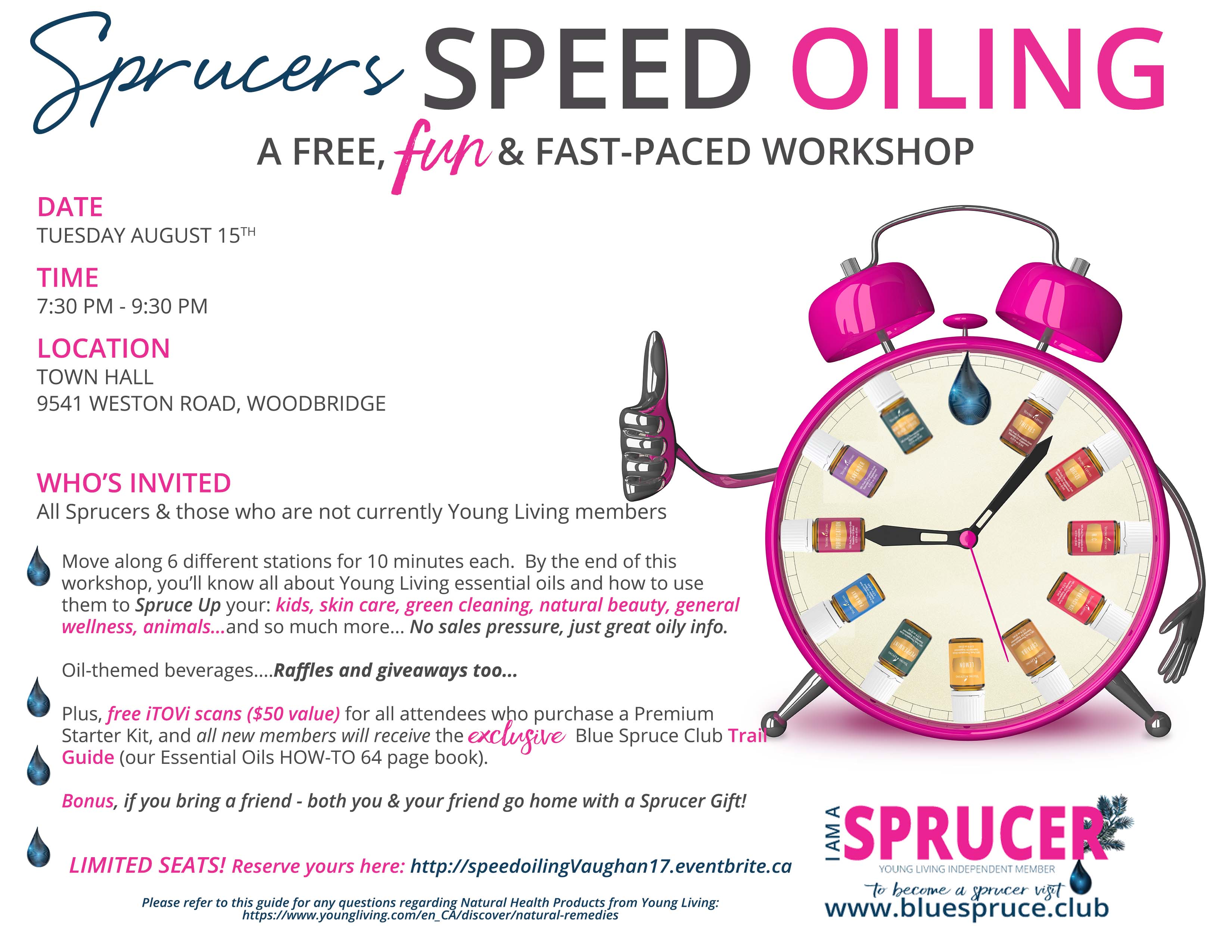 ATTN SPRUCERS: SHARE & INVITE OTHERS!!!
This is OPEN to ALL Sprucers that bring a Guest and those who are not currently Young Living members.
Questions: please post on wall or email admin@bluespruce.club
***Tickets are free. If you are an interested person wanting to learn more about oils, please sign up for a Guest Ticket. If you are a Blue Spruce Club member, please sign up for a Volunteer Ticket.