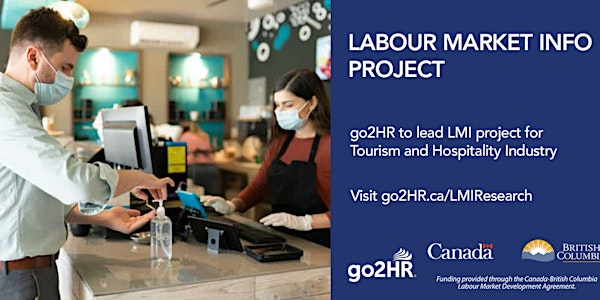 VCM LMI Discussion
BC Tourism and Hospitality Labour Market Information Research Project
About this event
The province of BC is financially supporting research into the tourism and hospitality labour market with go2HR leading the project. Working with BC's destination management organizations across the province, go2HR is seeking your engagement on this critical topic.
Vancouver Coast & Mountains and go2HR are hosting an engagement session with key stakeholders to educate and identify key challenges in this area. Outputs of this research project will include monthly labour market forecasting and a employment tracker that will be available for industry use.
Please join us for this important session.