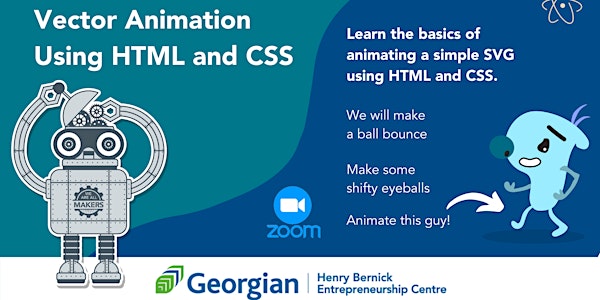 Vector Animation using CSS and HTML the Basics
Learning the Basics of Vector Animation using HTML and CSS
About this event
Hello Everyone,
We are having a virtual Maker Night!
We would like you to join us on Zoom for a night of Vector Animation using HTML and CSS, The Basics.
At this Maker night we will make a ball bounce, animate some shifty eyes, and then we will play with the little blue guy and animate him walking or jumping or maybe he will just look around with wind in his hair!
We will be using keyframes and simple animation properties to create moving SVG images.
Things to download:
Zoom https://zoom.us/download
Atom.io (or your code editor of choice) https://atom.io/
The package files which will be emailed the day of the Maker Night.