Vegetarian Cooking Class with Charlotte Habegger, queen of spices (ENGLISH)
Cooking Class, simply watch or cook along with me! LIVE or watch the REPLAY
About this event
Cooking Class, simply watch or cook along with me!
With Charlotte Habegger, Independent Consultant and Senior Director with Epicure @ Char's Epic Adventures
Live demo and sharing ideas, tips and recipes to save time, energy and money in the kitchen! LIVE Video or watch the REPLAY.
No purchase necessary to attend the cooking class, however you will need to join the Facebook group to access it.
All recipes demonstrated are vegetarian and most are vegan, though they can easily be adapted to any protein source and several options are provided.
Subscribe to my weekly newsletter and receive a recipe and meal plan guide for the season.
Check out recipes and order online:
Register and receive the recipe of the week and the ingredient list.
Series of 12 cooking classes::
Thursday June 10 @ 6:00 pm EST: Burger Bar + how to make stuffed burgers
Thursday June 17 @ 6:00 pm EST: Taco Bar + learn more about protein sources
Thursday July 15 @6:00 pm EST: Fattoush Salad + different ways to use citrus in your recipes
Thursday July 22 @6:00 pm EST: Waffles & pancakes: classic or outside-the-box recipes + how to replace eggs in recipes
Thursday July 29 @6:00 pm EST: Sheet Pan Recipe + tips to avoid food waste
Thursday Aug 5 @6:00 pm EST: Cocktail and simple syrup from tea + non alcoholic alternatives
Thursday August 12 @6:00 pm EST: Super Green Popsicles + tips for vegan desserts
Thursday August 19@6:00 pm EST: Summer salad (beans) + how to make a nourish bowl (or Buddha bowl when it's vegetarian)
Thursday August 26 @6:00 pm EST: No-bake desserts + tips for camping
Thursday September 9 @6:00 pm EST: Stuffed or oven-baked vegetables + how to add color and flavor to your meals
Thursday September 16 @6:00 pm EST: cold soup + lunch box tips
Thursday September 23 @6:00 pm EST: Mystery recipe to celebrate the end of the 12 cooking class series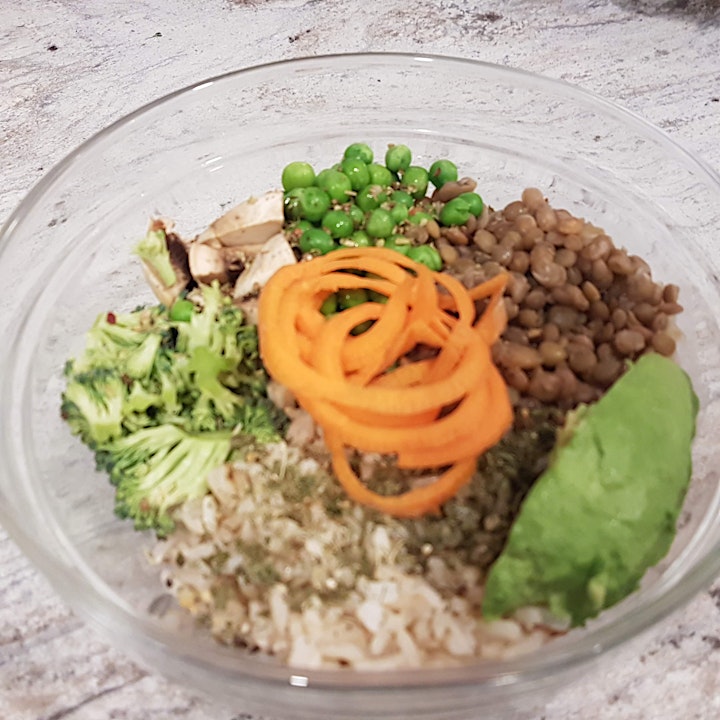 Organizer of Vegetarian Cooking Class with Charlotte Habegger, queen of spices (ENGLISH)
[English follows] FOR NETWORKING / POUR LE RÉSEAUTAGE: https://heartlinkquebec.eventbrite.ca/
Multi-entrepreneure, Consultante d'Affaires et Créatrice de ContenuMon expertise et mes intérêts sont l'Alimentation saine et changements d'habitudes alimentaires, Développement d'affaires et projets collaboratifs, Réseautage authentique et Leadership conscient.
Multi-entrepreneur, Business Consultant & Content CreatorMy expertise and fields of interest are Healthy eating and changing eating habits, Business Development & Collaborative projects, Authentic networking and Servant leadership.