Description
"Eat your veggies and your comfort food too!"
Vegfest Guelph presents a special animal-friendly alternative to Ribfest. Guelph's 100% cruelty-free event featuring an array of vegan food vendors.
Compassionate foodies unite!
Come celebrate and experience the fastest growing food trend in North America. Join us and discover some of the finest vegan-friendly vendors from Guelph and surrounding areas.
Everyone can find something to delight in.
Enjoy a festive environment with other people who care about animals, the environment, our health AND who love delicious plant-based food.
Admission is free (and registration is not required :).
Vendors
APieCalypse Now Vegan Bakery (Toronto)
Bluewater Creamery (Guelph)
Boon Burger Guelph (Guelph)
Ce Food Experience & The Bakery (Waterloo)
Diwa Classic Indian Cuisine (Guelph)
Lana's Specialty Foods (Toronto)
Laza Food & Beverages (Guelph)
Na-Ha-Thai's Kitchen (Guelph)
Pierogi Me! (Hamilton)
Rescue Dogs (St. Catherines)
Steambox Dumplings (Toronto)
The Hearty Hooligan (Hamilton)
Thiru's Gourmet (Waterloo)


Admission
$2 suggested donation with portion of proceeds going to Rabbit Rescue, a registered No Kill charity dedicated to saving rabbits from abandonment, neglect, illness or injury and inhumane conditions.
Parking
Parking at Navy League Hall is VERY limited! But there IS free designated street parking in the neighborhood (check street signs), free 2-hour street parking in downtown Guelph, and $2 all-day flat rate parking in nearby downtown lots.
Refer to this handy map for parking suggestions.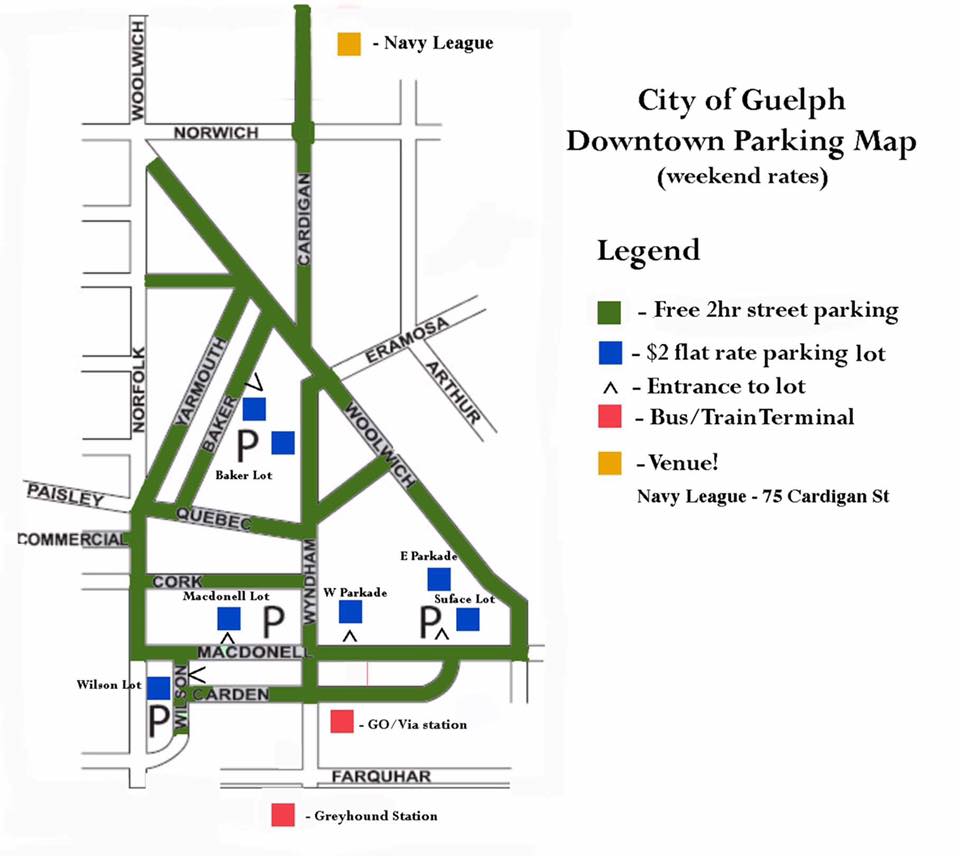 VEGGIELICIOUS is a trademark of Toronto Vegetarian Association, used under licence.