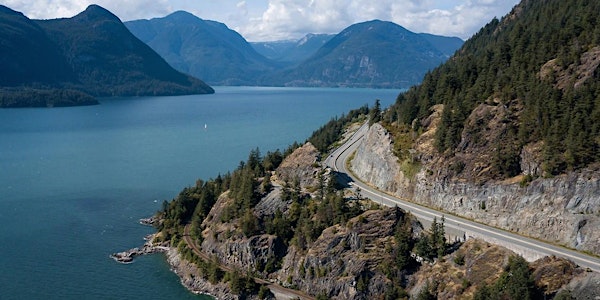 Vehicle Cyber Security Conference / Conférence cybersécurité des véhicules
Mobilizing Talent: The Future of Vehicle Cyber Security / Mobiliser les talents : l'avenir de la cybersécurité des véhicules
Date and time
Thu, Feb 23, 2023 6:00 AM - 12:30 PM PST
About this event
Transport Canada (TC) is hosting a virtual Vehicle Cyber Security Conference on February 23, from 9:15am – 3:30pm EST with participant sign-in beginning at 9:00am.
This year's theme "Mobilizing Talent: The Future of Vehicle Cyber Security" will explore vehicle cyber security talent and skills requirements in the automotive sector, furthering a key commitment in Transport Canada's Vehicle Cyber Security Strategy to promote awareness and foster a modernized, innovative approach to vehicle cyber security.
More than just technology, policies and processes, cyber security is about finding the right people to protect critical systems. The profile of the labour market in the automotive sector is changing alongside rapidly advancing technology. Traditional engineering roles are supported by information technology specialists including software developers, cyber security professionals, and artificial intelligence and machine learning experts.
Throughout the day, panelists will discuss how the automotive sector can attract cyber security professionals in a globally competitive marketplace where demand far exceeds supply. Industry experts will examine the current state of the automotive cyber security workforce in Canada, including what gaps may exist, and showcase innovative solutions to bridge current and future cyber security talent requirements.
After registering, please be sure to add the event to your calendar. We look forward to seeing you virtually. If you have any questions in advance of the event, please contact Cheryl Johnson-Moses (Cheryl.Johnson-Moses@tc.gc.ca).
--------------------------------------------------------------------------------------------------------------------------
Transports Canada (TC) organise sa conférence virtuelle sur la cybersécurité des véhicules, le jeudi 23 février 2023, de 9 h15 à 15 h 30 HNE; l'accueil débutera à 9 h.
Le thème de cette année, «Mobiliser les talents : l'avenir de la cybersécurité des véhicules», portera sur les talents et les compétences nécessaires en matière de cybersécurité des véhicules dans le secteur de l'automobile, renforçant ainsi un engagement clé de la Stratégie de cybersécurité des véhicules de Transports Canada visant à encourager la sensibilisation et à favoriser une approche modernisée et novatrice en matière de cybersécurité des véhicules.
Au-delà de la technologie, des politiques et des processus, la cybersécurité nécessite de trouver les bonnes personnes pour protéger les systèmes critiques. Le profil du marché du travail dans le secteur de l'automobile évolue au rythme des progrès rapides de la technologie. Les rôles traditionnels liés à l'ingénierie sont soutenus par des spécialistes des technologies de l'information, notamment des développeurs de logiciels, des professionnels de la cybersécurité, et des experts en intelligence artificielle et en apprentissage machine.
Au cours de la journée, les participants discuteront de la manière dont le secteur de l'automobile peut attirer des professionnels de la cybersécurité dans un marché concurrentiel à l'échelle mondiale, où la demande dépasse de loin l'offre. Des experts de l'industrie aborderont l'état actuel de la main-d'œuvre en cybersécurité automobile au Canada, y compris les possibles lacunes, et présenteront des solutions novatrices pour combler les besoins actuels et futurs en matière de talents en cybersécurité.
Après votre inscription, assurez-vous d'ajouter l'événement à votre calendrier. Nous nous réjouissons de vous voir virtuellement. Si vous avez des questions avant l'événement, veuillez communiquer avec Cheryl Johnson-Moses (Cheryl.Johnson-Moses@tc.gc.ca).