Actions and Detail Panel
VendastaCon 2017 | Conquering Local
Wed, 25 Jan 2017, 7:30 AM – Thu, 26 Jan 2017, 3:30 PM CST
Description
VendastaCon is the must-attend two-day conference for companies that sell to local business. VendastaCon will help you #ConquerLocal by:
• Powering your acquisition model
• Providing actionable adoption and retention strategies
• Enabling growth and upsell opportunities through models that scale

Look forward to useful, feet-on-the-ground tactics from the industry's best and brightest in local, to fuel your digital sales in 2017... and enjoy a rockin' good time in downtown Austin, Texas.
Open to everyone, including agencies and media companies, and especially you. Availability is limited, so buy your tickets today.

Program Features:

• Lastest on paid advertising from Google, and how to crush paid
• Bulletproof ways to sell listings
• Understand local SEO tactics
• Inbound results: Become trusted as the expert
• Connect with vendors of resellable products
• Learn from SMBs in an interactive local entrepreneur panel
• Learn how to leverage white-label digital products to scale your revenue exponentially
• Hands on the latest research and key findings
• New growth & success strategies
• Case studies from leading industry practitioners and special guests
• Great music, food, drink and people from across industry
Speakers:

• Kevin Lao – Google
• Jed Williams – Local Media Association
• Amedeo Guffanti – GotU
• Donny Dye – Simpli.fi
• Brendan King, George Leith, Jacqueline Cook, Tim Johnson, Dale Hopkins – Vendasta
• MORE to be announced!



Why you should attend:

▸ interact & learn from organizations who are successfully transforming their sales
▸ glean useful, feet-on-the-ground tactics backed by the latest data and illuminated by the industry's brightest stars
▸ learn which new local digital sales strategies deliver the best results, and how you can implement them today
▸ connect with new local digital solution experts at the VCon Marketplace
▸ get one-on-one time with Vendasta leadership, developers and success specialists
▸ gets hands on training with new releases from Vendasta
and much, much more

Your ticket includes:

A two-day all-access pass to all sessions
Complimentary copies of key research and reports
Access to VCon Marketplace & vendor booths

Success
Complimentary breakfasts and lunch
Your exclusive invitation to the Conqueror's Bash
VendastaCon 2017 Schedule:
Wednesday January 25th
7:30 AM - 4:30 PM - (Lunch and snacks provided)
8:00 PM to Midnight - Conqueror's Bash at Brazos Hall
Thursday January 26th
7:30 AM - 1:00 PM - (Breakfast provided)

Brazos Hall
204 E 4th St, Austin, TX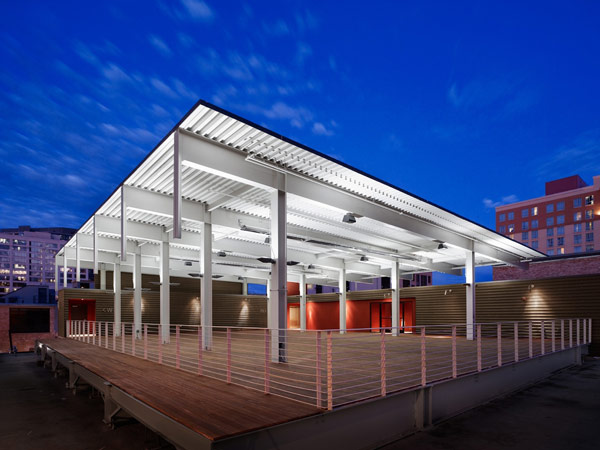 Recommended Hotel Accommodations:
The Hyatt Place Downtown Austin is the official hotel of VendastaCon. Take advantage of the special VendastaCon rate of just USD$199 per night. Reserve your discounted room here.
Hyatt Place Downtown Austin
211 East 3rd Street
Austin, TX, 78701, USA
(1 block away from Conference venue, Brazos Hall)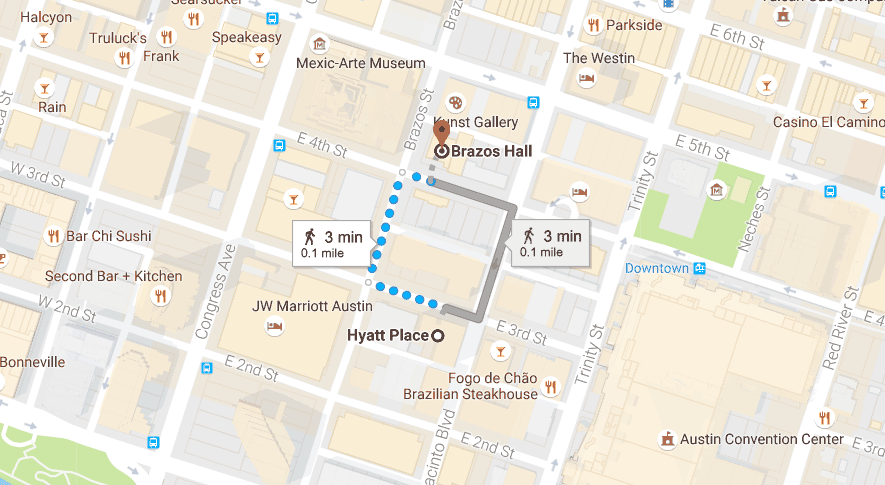 Questions?
Call us at 1-855-955-6650