A learning opportunity for New Westminster focused non-profits, with speaker Lily Nichol
About this event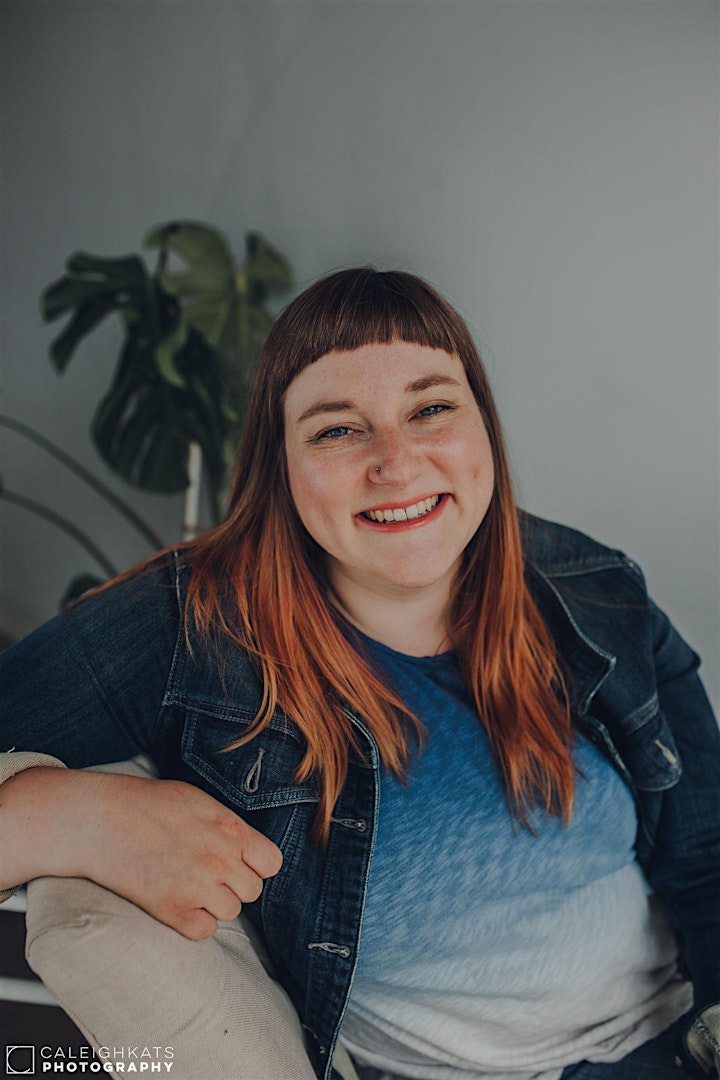 The City of New Westminster is pleased to be continuing the popular VENN series with the next edition on September 22, 2021from 5pm to 7pm. VENN - Virtual Education and Networking Night - is a special series to support the local non-profit community. Each edition of VENN will feature some time for networking and a guest speaker or speakers. They are casual, informative, fun, and free!
This edition, we are excited to be offer a workshop related to social media. Discover your organization's voice and how best to let it be heard through social media! Join Lily Nichol, Market Manager at the New West Farmers Market, and learn how to find your organization's voice, find your audience, choose the best social media channels for you, generate content, measure success, discover some new tools and tidbits, and learn how much of a time (and cash) investment it really takes to level up your presence!
During this session we will look at a few topics, and participants will get the chance to ask Lily to focus on various aspects of this multi-layered topic.
Lily Nichol grew up in New Westminster, spent her young adulthood in Kamloops and Prince George, finally settling back in her favourite city in . Lily has previously worked in tech, not-for-profits, and advertising. This is her third year as Market Manager of the New West Farmers Market. You can find her at the Market in Tipperary Park every Thursday from April to November. Since taking over the New West Farmers Market she has nearly doubled their instagram followers, tripled their newsletter subscribers, and almost doubled in person attendance. She is excited to help others in the nonprofit sector learn how to harness social media for good! She loves supporting small local businesses, eating seasonally, coaching new business owners, and getting to know more of her neighbours at every market. When not at the market, Lily is a rescue dog and cat mom, avid reader, fiestaware collector, and home baker.
Agenda:
Because there is a lot to cover for this topic, and probably a lot of questions for your unique situations, we'll be adjusting the agenda from our usual flow to:
5:00pm - session opens. Participants can chat casually and arrive as they'd like.
5:15pm - presentation by Lily Nichol. This portion of the session, including any Q & A, will be recorded for future viewing. Based on the number of questions received, we will end between 6:30pm and 7:00pm and there won't be further networking.
Questions? Contact organizer Jen Arbo at jarbo@newwestcity.ca
Zoom details will be sent one day prior to the session.
_________________________________________________________________________________
The City of New Westminster makes the Eventbrite services available to you in a voluntary capacity. Please note that any personal information that you disclose to Eventbrite is stored on servers located in the United States and as such is subjected to U.S. Law. If you choose to use this service, your personal information will be used to track event registration and send you event reminders for City events you registered for. You may wish to review the Eventbrite privacy policy for more information before using this service. The City has the authority to collect personal information under Section 26(c) of the Freedom of Information and Privacy Act. By registering for a City of New Westminster event on Eventbrite you are consenting to the collection of your personal information in this manner and for the purposes described above and to it being stored and accessed outside Canada. Should you have any questions about the collection, use or disclosure of this personal information please contact Jen Arbo, Economic Development Coordinator, 511 Royal Avenue, New Westminster, V3L 1H9, 604-515-3821, privacycomplaints@newwestcity.ca.